Manners PRS1 from Area 419 (
https://www.area419.com/product/manners-r700-419/
). Heavy fill (6lb), has Area 419 weighted arcalock rail (5 weights included), SAP matchsaver, and had Manners install a Sike clutch. Currently weighs 7lbs 15oz. Will include the 5rd magazine it came with. Tan/grey color. I've personally installed a Defiance Ruckus, ARC Nucleus with no problem. I did file a very small part so a RimX bolt handle would fit. Asking
$1400$1350 SOLD
shipped/insured. PayPal F&F/Venmo.
Specs per Area 419's website:
Right Handed​
Shell – Elite Hunter​
Action – Alpha 11 Sa – Mod Bolt​
​
This means that the ejection port, bolt handle cutout and bolt stop cutout are fitted to our version of the Defiance Deviant action. These will still work with other Remington 700 actions as well.​
Trigger Guard – MCS-DBM Barricade Mini Chassis​
Barrel Contour – 1.250″ Straight​
Butt Pad – 1 Inch Pad​
Hardware – Flush Cup 1 Btm Rear​
Hardware – Flush Cup 2 Left​
Hardware – Flush Cup 2 Right​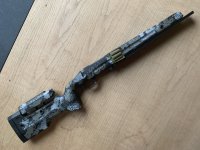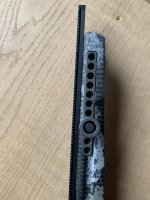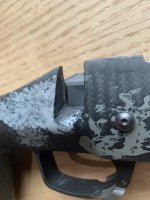 Last edited: