Full Member
Supporter
Full Member
Minuteman
Looking to move some hornady atip bullets that I no longer need. Only selling in complete groups, not splitting individual boxes out of either lot. I have the following:
qty 600- 250 gr .308 atips, same lot - $550 shipped
- 3/20- Reduced to $500 shipped
qty 300- 230 gr .308 atips, same lot $275 shipped
- $250 shipped
***3/22/22 All bullets are sold***
Or would be interested in trading for H1000 powder or CCI 250 primers. I'm located in eastern WA and travel WA, OR & ID for work. Let me know if you're interested.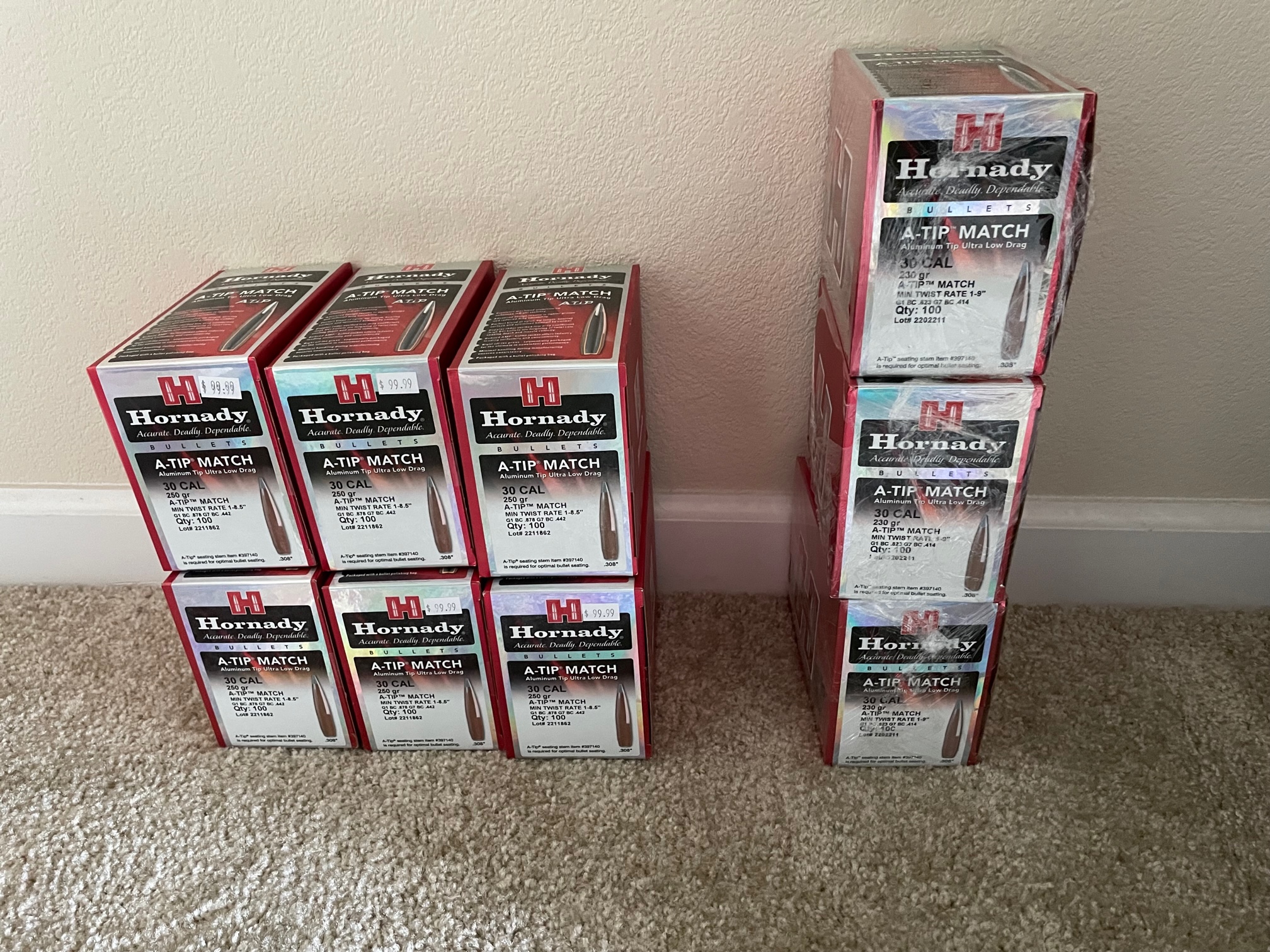 Last edited: