I have 2 Kahles K624i scopes for sale. Selling to fund Zco or TT. I have one scope Sun Shade that I can include with the first person who takes it. sun shade has one small scratch on it. ——-the sunshade is gone!———-
1. Skmr3 reticle LSW
Comes with Rings.92 height. These still clear my Proof CC barrel on a 20 moa rail.
MK Machine Billet Level
Quick throw lever and Parralax lever
It's in great shape. The Throw lever has some wear. The parralax lever has wear. No noticeable wear to scope it's self.
Price drop
$2250 Shipped and insured
——-Now $ 2150 shipped and insured———
——————AND NOW———— $$$$ 2075_$&&&&&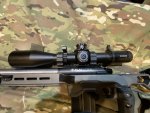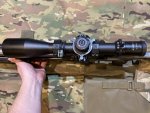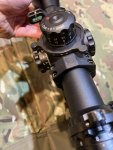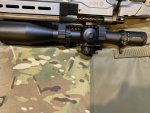 Scope #2
Skmr2 reticle RSW
This has Badger Max 50 series rings. 1 inch. These are the 6 hole per ring cap rings. Tennebrex scope caps front and rear.
Quick throw lever and parralax lever
MK machine Billet scope Level
This scope has some wear on the battery cap and the illumination dial. Some wear on the rear scope ring as well.
Price drop
$2050 shipped and insured. ——- SOLD!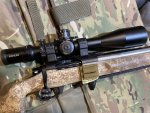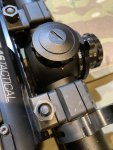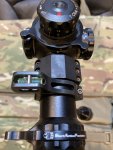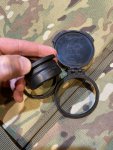 If there is anything else you want to see. Please message me. These two scopes are rifle ready. I have the original boxes also. I can make a deal without the accessories also. Send me a message. I am looking to do PayPal and only interested in trades if it's for a Zco or TT.
Last edited: