Private
Full Member
Minuteman
Interesting day at the range. This rifle has been an off and on project for a while. Haven't been able to get it to shoot well with 200 ELDX's, 220 ELDX's, and lately the new 205 Bergers.
Rifle is:
Rem 700 Long action (circa 2001) blue printed/trued
Original trigger, tuned
26in Krieger heavy sporter barrel
Nightforce base
Area 419 muzzle break
Magpul Long Action Hunter stock
Scope: ZCO 5-27 with MPCT 3 reticle
Took 2 loads to the range with 205 Bergers.
Loads were:
Berger 205 Hunters
Norma brass
Federal GMM 215's
Retumbo powder
Same results today that I've been getting. 1.3MOA and 1.6MOA groups (first picture). Just not the accuracy I wanted from this rifle.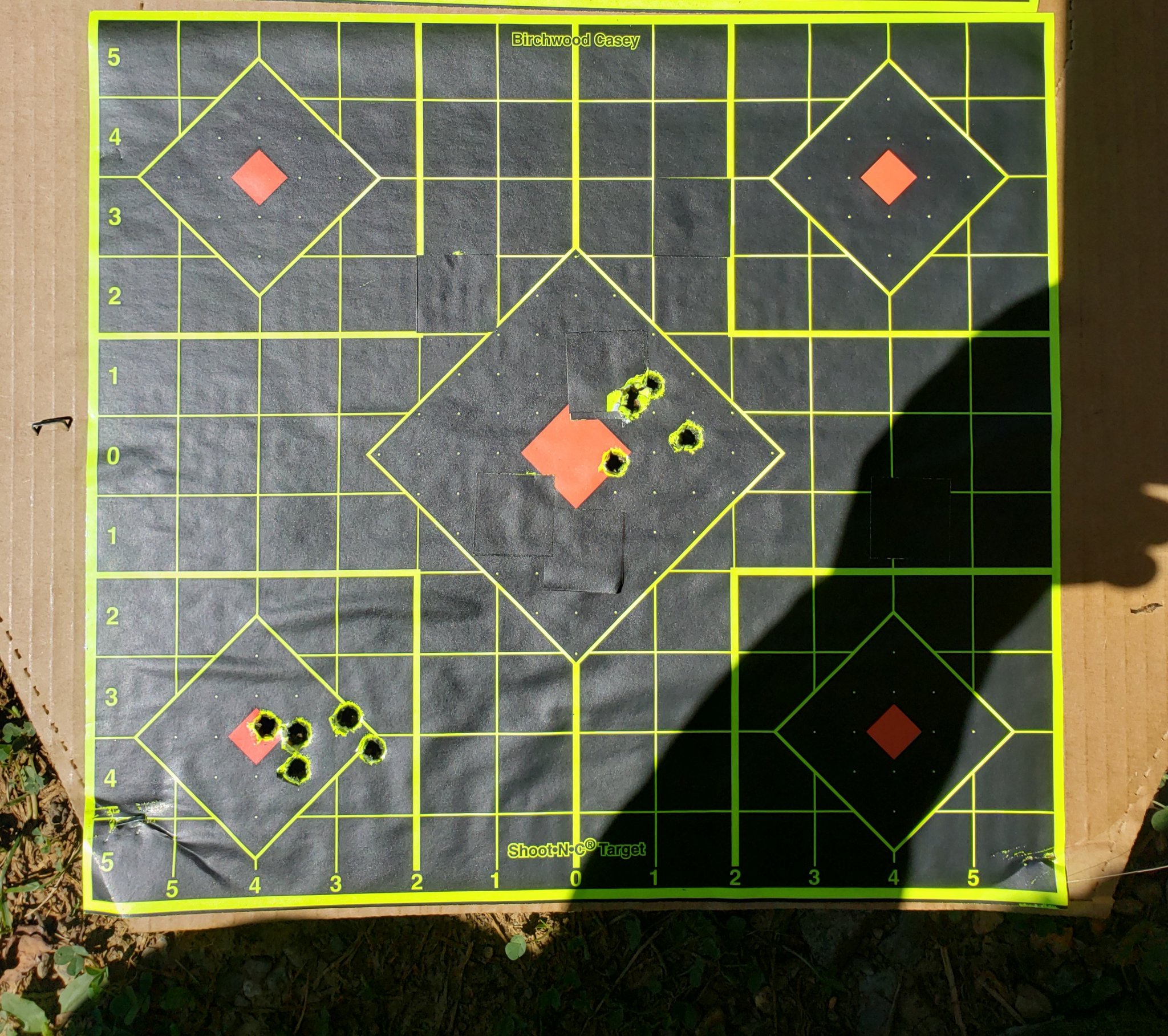 On a whim, I bought a box of factory loaded Norma 180 bondstrike.
Got the rifle dialed in in 3 shots. Then shot a 5 shot group that was .56in at 100 yards. Last 2 shots of the bondstrike were to confirm zero (2nd pic).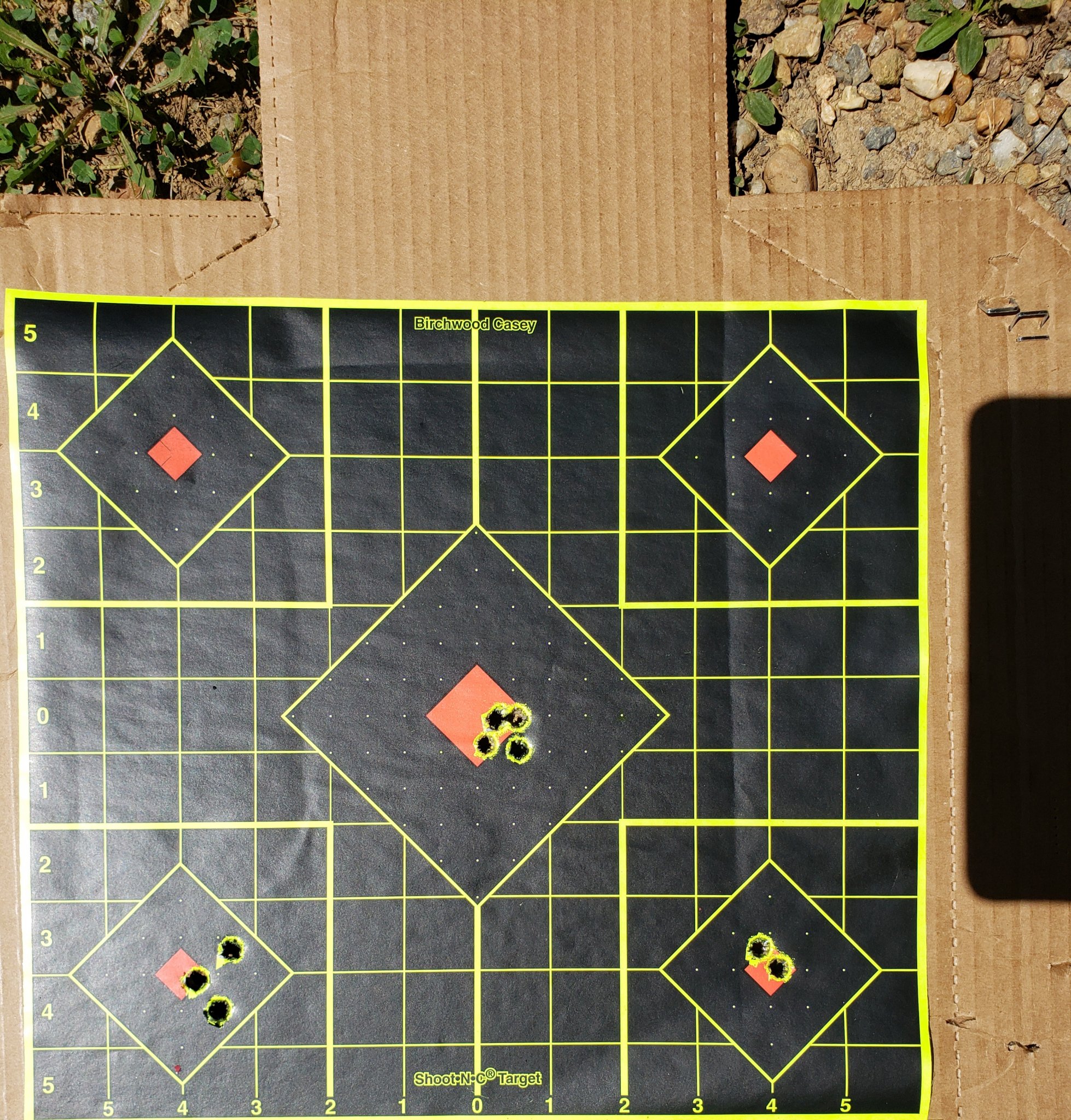 Took the remaining rounds out to 300 yards, and they showed promising consistency.
Was very happy to finally be getting close to 0.5MOA out of the gun.
The 180's are a little light, and don't stay supersonic to a mile for steel (using .530 as the G1 BC not the box .615 number). But, they're more than enough for big game out to 600 yards.
There doesn't seem to be alot of data on this bullet out there, so if anyone has any real world data shooting the 180 bondstike's I would appreciate the info.
One day I'll get one of the 200 to 220 class bullets shooting well, but for now I'll shoot these factory loads.
$800+ dollars for 200 rounds though is making me cry a bit right now....

​