Well, since Paypal so graciously locked my account for the next 6 months; who wants to do some trading?! Haha
I sold the stock off this rifle so it's just the BA available now. Tons of ammo, brass, and boolits I can sell with the rifle if desired.
Built by Chad at 5x5 Precision:
- 96 rounds down the pipe (confirmed hits out to 1 mile)
- Tuebor Legion SS DLC Coated
- Timney trigger (I think 510 or 517. I never remember the distinction)
- 24" Proof CF 1:9 twist barrel threaded 3/4x24 with APA Fat Bastard brake
- Brake and metal parts of the barrel cerakoted black.
don't have the weight on it and not sure how accurate a bathroom scale is. Probably better off googling the components.
It happens at 100 if shooting groups is your thing, but also has made impacts at 1 Mile if that's what you want to do for it. If you dropped it in a lightweight stock with a light optic, you would have a sweet long range hunting gun.
Price breakdown:
- Action: $1,380 with the DLC option
- Barrel: $710
- Brake: $180
- Cerakote: $75
- Trigger: $125
- fit and chamber and thread - $350
Total new cost is $2,820.
I will take $2,000 shipped
if you are willing to pay via USPS Money Orders. Otherwise I'm open to trading.
Trades:
- Nice range finder capable of hitting a torso target at 1400
- Optics mostly
- 6.5 or 6 creed ammo
- 223 75-80 gr projectiles
- Magpul UBR or PRS stock for AR15
- Nice rangefinder capable of hitting torso size targets up to 1200 yards (1 mile preferred)
- Spotting scope with mil reticle
- throw whatever you want my way and see if it sticks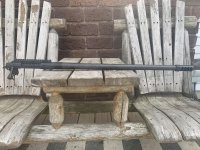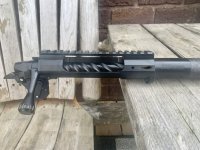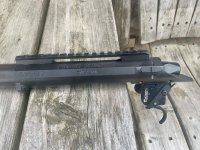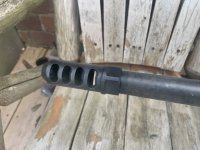 Last edited: