Next week the 375 Mercenary goes public, reamer prints will be released, reamers, brass and dies will be available to all ...
It's been a long year and a half with a lot of obstacles to overcome but we have a major update for the 375 Mercenary project .
To those who had questions about availability of dies, brass and reamers for the 375 Mercenary ....
I have fully authorized Jeff Roberson at RCC to make and ship brass and dies for the public regardless if you are in the USA, Canada, New Zealand, Australia or any other country on the planet where RCC can legally export brass and dies to .... brass , 2 pc and 3 pc die sets are available here ....
https://www.rccbrass.com/product/37...PbcTDy0YgZsD258SZ6fz3wSqDA3ewSRFt7iZJXPjFkzmY
Reamers will be available through David Kiff at Pacific Tool & Guage and he has my approval to make and ship them to any destination he is legally able to from the USA
http://pacifictoolandgauge.com/
Those who want full complete rifle builds for ELR competition or long range hunting I have John Pierce at Pierce Engineering fully authorized to build rifles on his exceptional 10X action, he is currently building two long range hunting 375 Mercenary rifles for us on the 10X action and McMillan A5 Super Mag stock with the Cadex bottom metal and mags that allow 4.6" loaded ammo length, can easily run the 375 gr CEB MTH bullets in the magazines , John Pierce has my personal reamer on hand and once our barrels are chambered he can use it for customers builds ...
https://pierceengineeringltd.com/
High BC ELR bullets for the 375 Mercenary are available from Jason Sejnoha at Badlands Precision and we are working out the details for a magazine friendly high bc, copper, hollow point, tipped hunting bullet tailor made for the 375 Mercenary that will also work in other cartridges ...
BULLET CHARACTERISTICS Pic # CALIBER WEIGHT G1BC LENGTH BARREL TWIST PRICE/50 #1 .308 PICBM 190gr 0.724 1.680" 1:8.5 $51.62 #2 .338 SICBM 250gr 0.750 1.834" 1:9.0 $58.72 #3 .338 PICBM 260gr 0.841 1.962" 1:9.0 $59.05 #4 .375 SICBM 350gr 0.940 2.159" 1:10 $78.48 #5 .375 SICBM 375gr 0.970 2.260"...
badlandsprecision.com
375 Mercenary testing and load data was established by me, using the proven Cutting Edge Bullets from 350 gr to 402 gr in MTH, MTAC and Lazer format, Daniel Smitchko at Cutting Edge Bullets supplied the bullets for the initial testing and load data accumulation
Our friends in Canada can have complete builds done by Dennis Lair at Go Ballistic Gunsmithing, he was involved with the 375 Mercenary project as our contact in Canada, has built a few 375 Merc rifles for local shooters
http://www.goballisticgunsmithing.com/
as mentioned earlier, the 338 Mercenary, 408 Mercenary and 416 Mercenary reamers are available as well but at this time only the 375 Mercenary brass is being made, which can be simply necked up and used ready to load and shoot, they all share the same case design and headspace, if a gunsmith were to order all or several of the reamers he would only need one go guage for all of them, we will be doing the 408 Mercenary and 416 Mercenary headstamped brass at a later date
Cadex is the bottom metal and magazines we went with for the Pierce 10X 1.6" actions, the mags allow for ammo coal at 4.6" which makes the 375 Mercenary a repeater friendly cartridge
https://www.cadexdefence.com/produc...RtU6IGBblXQSrKE5bGAgjJbIk3XWssSm7zWVnspL8khWg
if any other questions, please post them here and I will answer when I can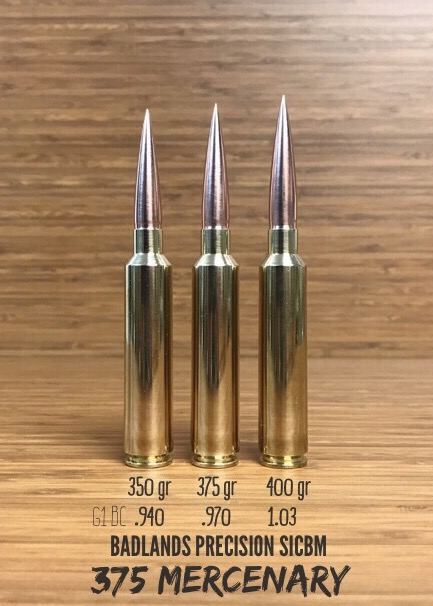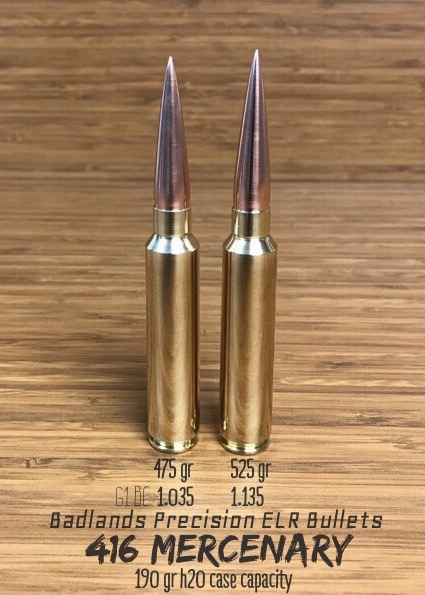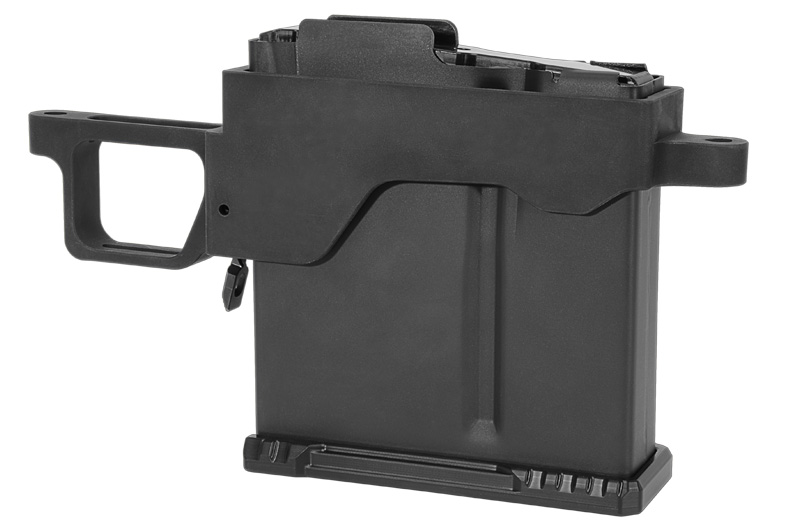 Last edited: