WJK 4-9-18
PX Member
Minuteman
I have had this thing for a couple months now waiting on parts for my build that have been delayed. I figured I would let someone else put it to use. The only reason I'm selling is I'm standardizing all my optics to one type and reticle across all platforms and I have 2 new optics on order that will be here about the same time my 2 new builds are completed. It was mounted and unused, but I did take it out Saturday and shoot my 22 out to 365 and it tracked perfectly from 25yds to 365. It is in like new condition and includes all the stuff it came with. The scope is wrapped with non-adhesive vet tape. I buy it by the case and if you like it I can toss in a couple rolls. If not I can remove it.
Includes-
4-20 MPCT 2 - 3590
Near manufacturing alpha mount - 395 (level not included it is from another mount)
Tenebraex covers - 79
sunshade -60
I have 4,124.00 in it without the tax and shipping I was charged.
I want
3750.00
shipped which includes insurance. No Trades and price is firm unless you want to cover the shipping with your account. If interested PM me and I will pass along my cell number so we can discuss.
Several people have texted me or PM'd... My bottom dollar would be 3700 or 3500 without the mount, that is as low as I will go or I will just hold onto it.
Thanks
Dan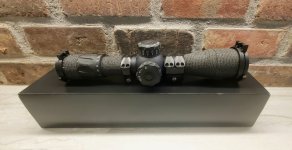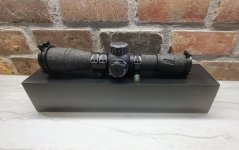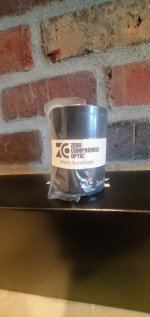 Last edited: