Posting this for a good friend.
6 Dasher. Specs are listed below, round count is right at 271 rounds. Shoots 105 Hybrids and DTACS into sub 1/4 MOA holes. Included will be a PVA Jetblast muzzle brake and Lapua dasher brass. All chamber work done by Travis @ R Bros Rifles.
MPA Comp Chassis
$2,900 shipped to your FFL. Paypal F&F or buyer coveres the fees. First "i'll take it" followed by a PM wins.
Willing to split barreled action and chassis up.
-Defiance Deviant tactical action, 20 MOA Rail, heavy tang, medium bolt fluting, and flat bolt face.
-Broughton 5c M24 1:7.3" finished at 25" and threaded 5/8x24.
-PVA Jetblast .30 Cal self timing muzzle brake.
-Triggertech Diamond
** Target pictured are 5 round groups at 100 yards off a bipod and rear bag**
Dies and brass available if buyer wishes to purchase at a great deal.
ATACR, SPUHR, and Bipod NOT INCLUDED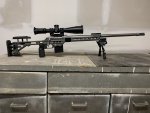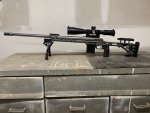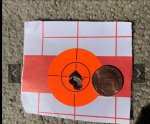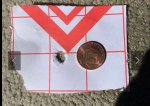 Last edited: