Sergeant
Full Member
Minuteman
I went to build (armorer built it) my first AR in a 308 win for range and hunting with expectations of 1 MOA at 100 yds. But I'm only getting maybe 1.25-1.5 moa mostly, might will avg 1.25 moa.
I spec'd it out with the guy and had it built. In the beginning it was a nightmare hitting 2-3 MOA with a certain manufacturer's barrel but they warrantied it and after trying two more we went another route and I had a Rainer UltraMatch Mod2 20" installed. Gun shoots better but still is not consistent. I know they are harder to shoot according to what folks say so I installed a Ultradyne Apollo S brake on it to see if it would help tame it down (not that recoil is bad at all), still the same. No worse, no better. This is with various Factory Match loads, it favors FGMM 168's.
Hand loads I have used 125 NBT with TAC & XBR 8208, 168 & 178 eldm's with varget & TAC.
With all of them after finding what it liked I would get .5-.7" 5 shot groups then load up some more to verify and it would shoot 1-1.5" sometimes 1.75" at 100 yards. Next group might go back sub MOA. Even with the FGMM.
Gun is
Aero upper and lower
Lapped receiver
Bedded barrel extension
Aero Atlas S one handguard
Rainer Ultramatch mod 2 20" barrel
Seekins Adjustable gas block
Elf Match Pro lock trigger
FAB Raps butt stock
BA nitride BCG
Midwest 20 moa mount
Optika 6 scope
I did try another proven scope as well to make sure I didn't get a bad scope. Same thing. Gun wants to shoot but then goes a little wild and just has me about to pull my hair out.
So my question, are they able to shoot an honest consistent sub MOA or are folks just cherry picking there groups they share with there AR 308's like I could do with this one and I am probably getting about all I can without having craddock or someone spin me a barrel?
Pictures for reference of what it has done.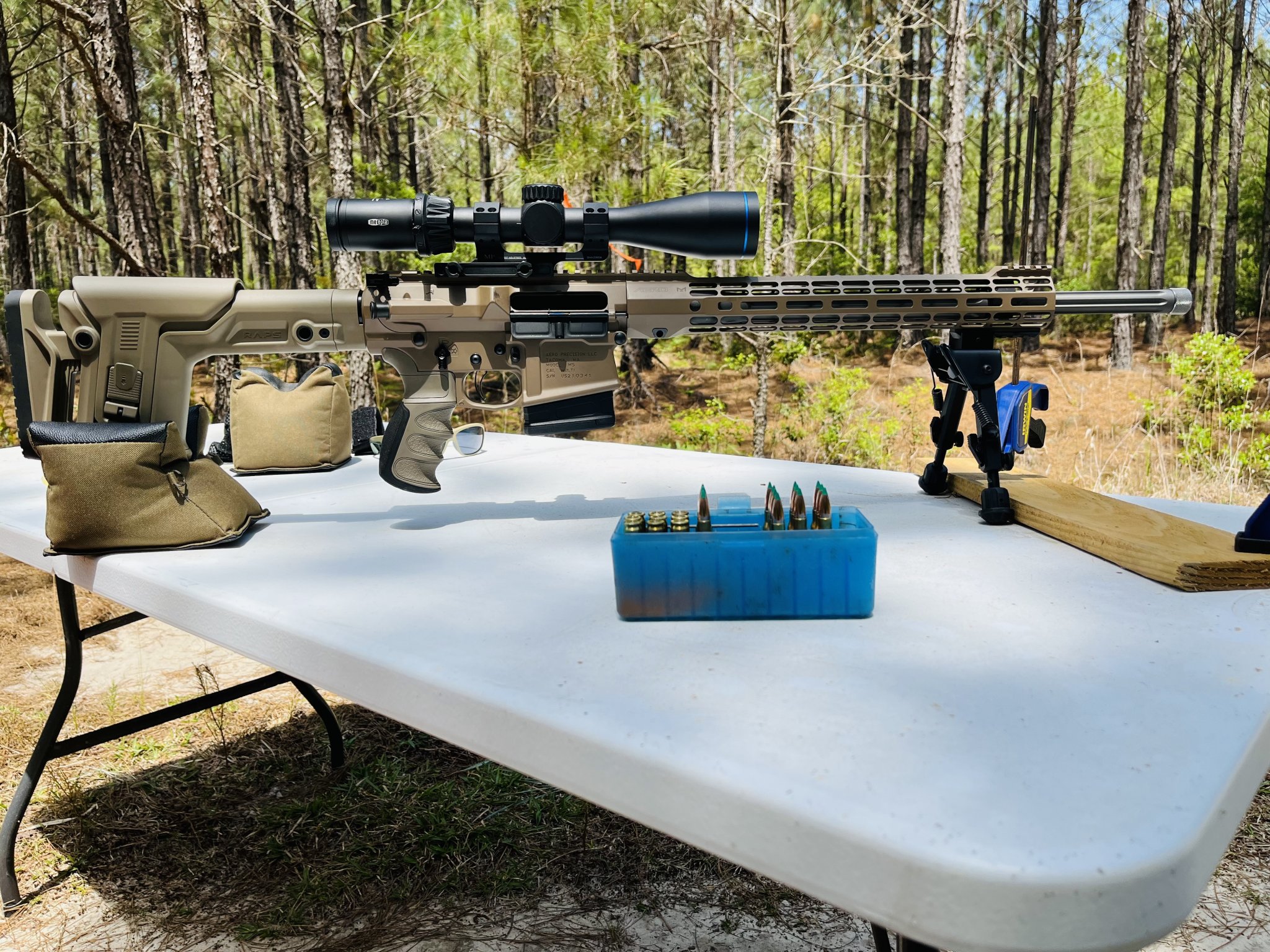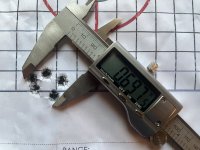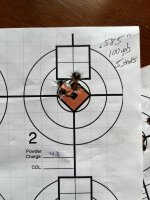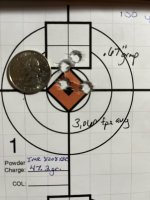 Last edited: