Victor Company USA
Commercial Supporter
Belligerents
Aug 19, 2006
1,773
343
189
Hello Friends,
Our new COMPETITION HANDGUARD HR1 for AIAX Rifles and AX Chassis is available now! They come in two lengths for the AX Rifle, !3" / 16" and 15" for the AX Chassis. These are all Type III Hardcoat Satin Finished. Absolutely beautiful machining : )
Go to our website to order now!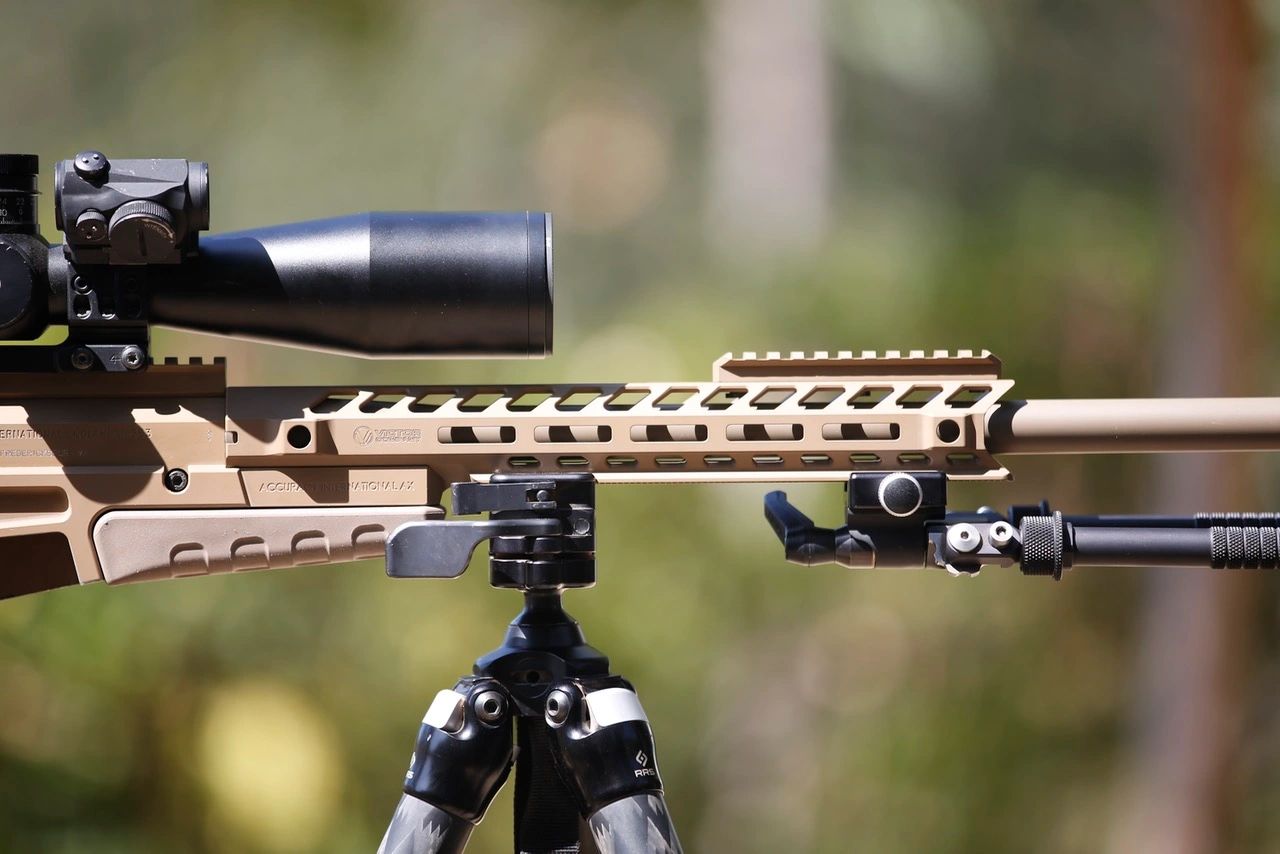 Accuracy International AX Upgraded Handguard with Arca Dovetail Rail, MLOK and QD mounts.
victorcompanyusa.com
$350 13" HR1 Rifle Version
$375 15" HR1 Chassis Version
$375 16" HR1 Rifle Version
PLUS A FREE GIFT for the FIRST 25 ORDERS- Our Custom TITANIUM AX HANDGUARD SCREWS ($45 Value - yours FREE)
The AX HR1 gives you the top tier features you need to to turn your Accuracy International AX308 or AXMC into a competitive precision rifle.
FULL LENGTH DOVE TAIL RAIL: This is a game changer. Now you can mount Arca-Style Bipods & Tripods anywhere along the bottom of the rail giving you greater stability to make the shot.
MLOK® COMPATIBLE: .Magpul designed, U.S. Military mandated. The MLOK® attachment system won top spot in the Crane Report. MLOK® you to mount picatinny, night vision, illumination and/or grip panels as needed.
KNURLED BOTTOM PLATE: Our unique cross hatch knurling pattern runs along the bottom to provide additional grip when shooting off a bag or barricade.
DURABLE FINISH: Black Hardcoat Anodize type III & Cerakote finish resists wear and won't oxidize even in the harshest environments.
LIGHTWEIGHT DESIGN: Less than 10 ounces the 13" HR1 has incredible strength in a lightweight form factor.
TWO AX RIFLE LENGTHS: 13" & 16"
PLUS AX CHASSIS TOO: We offer a mid length 15.5" HR1 for the AX Chassis, the ultimate in balance and functionality.
Last edited: