I recently aquired few CCI 400 primers and having been using the CCI 450s I tested them a little bit.
Again, I could not find solid information about the comparison between these and thought to settle this once and for all.
Some commenters said they were piercing them and some said they worked well.
I went to test them and they indeed work pretty well. For a beginner me they would have been better to use since they indicate pressures better than the magnums.
I loaded slowly up from 23grs to that 25.5grs but I think the 25.5gr shows the best the difference between these too. In the picture you can find the CCI 400 in the left-bottom corner.
*Bullet used was Scenar 77gr.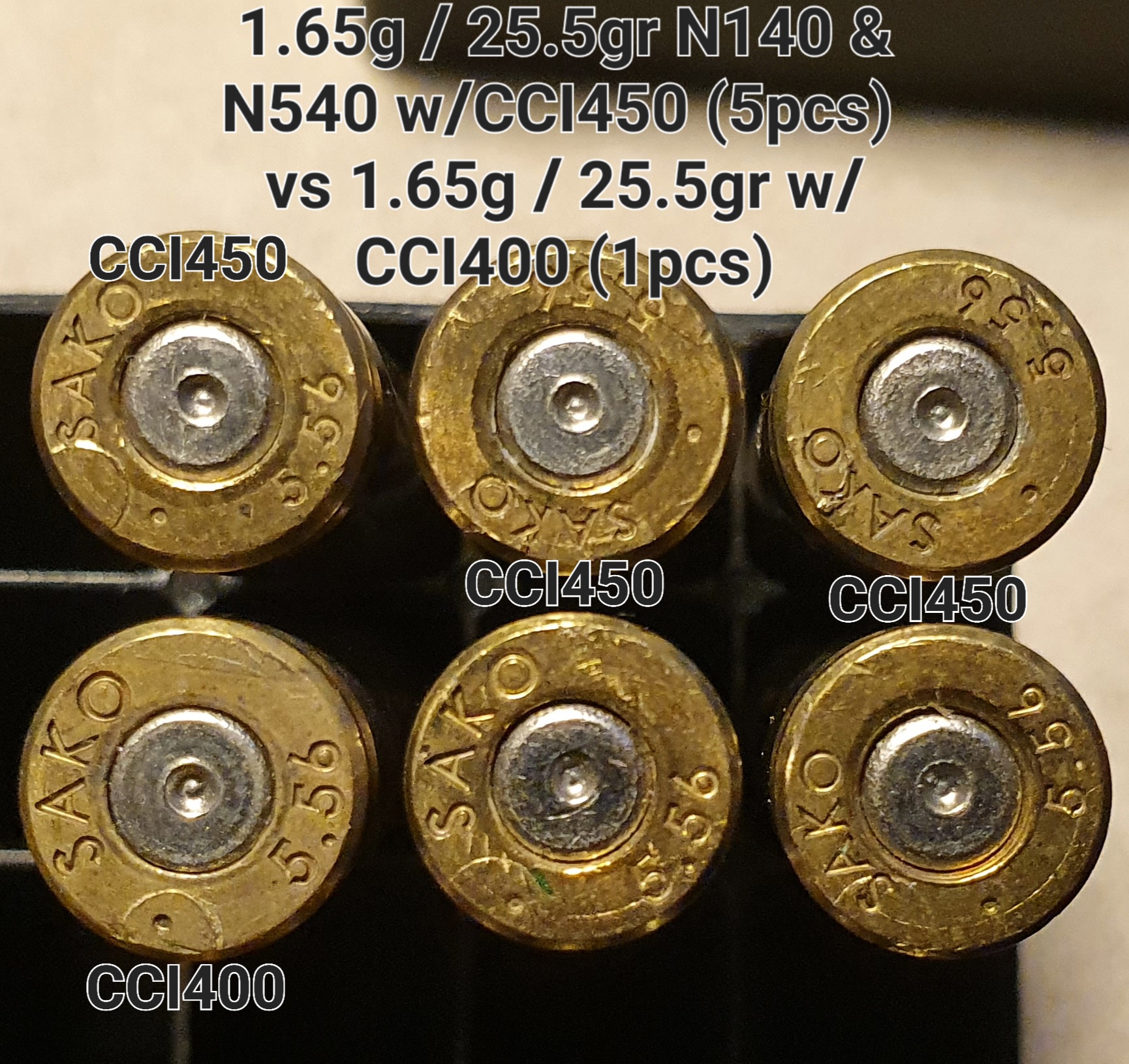 Last edited: