Retired Army
Full Member
Minuteman
Sold Pending Funds

4/5/22: For this weekend only barreled action is $1800 shipped. Ends 4/10/21 8pm HST
Posting the details first then the story. Read whole ad please

GA Precision 6.5 Creedmoor
-Templar V2 short action black cerakote (same as Defiance Deviant action)
—20moa integral Scope rail
—Templar Bolt Knob
—fluted bolt
-26" Bartlein barrel GAP #6 contour 1/8 twist stainless
-APA Little Bastard Brake
-Trigger Tech Special
All done by GAP, unfired outside of GAP.

Manners ET4a-GAP Stock
-Elite shell carbon fiber
-Gen2 mini chassis
-Metallic GAP Camo
-Straight barrel channel
-Not bedded
419 Arca rail
—this was a prototype and used by Manners
—Installed by Manners after stock purchase
—I'll explain more below

$3800 whole rifle with all paperwork and 1 AICS 5rd mag in GAP hard case. $2200 for the complete barreled action shipped FFL to FFL. Barreled action will ship with the case and documentation. PayPal FF or you pay fees, CashApp, Venmo with no comments. Post "I'll Take It" followed by a PM, PM all questions or offers. DO NOT EMAIL Keep reading below not done yet.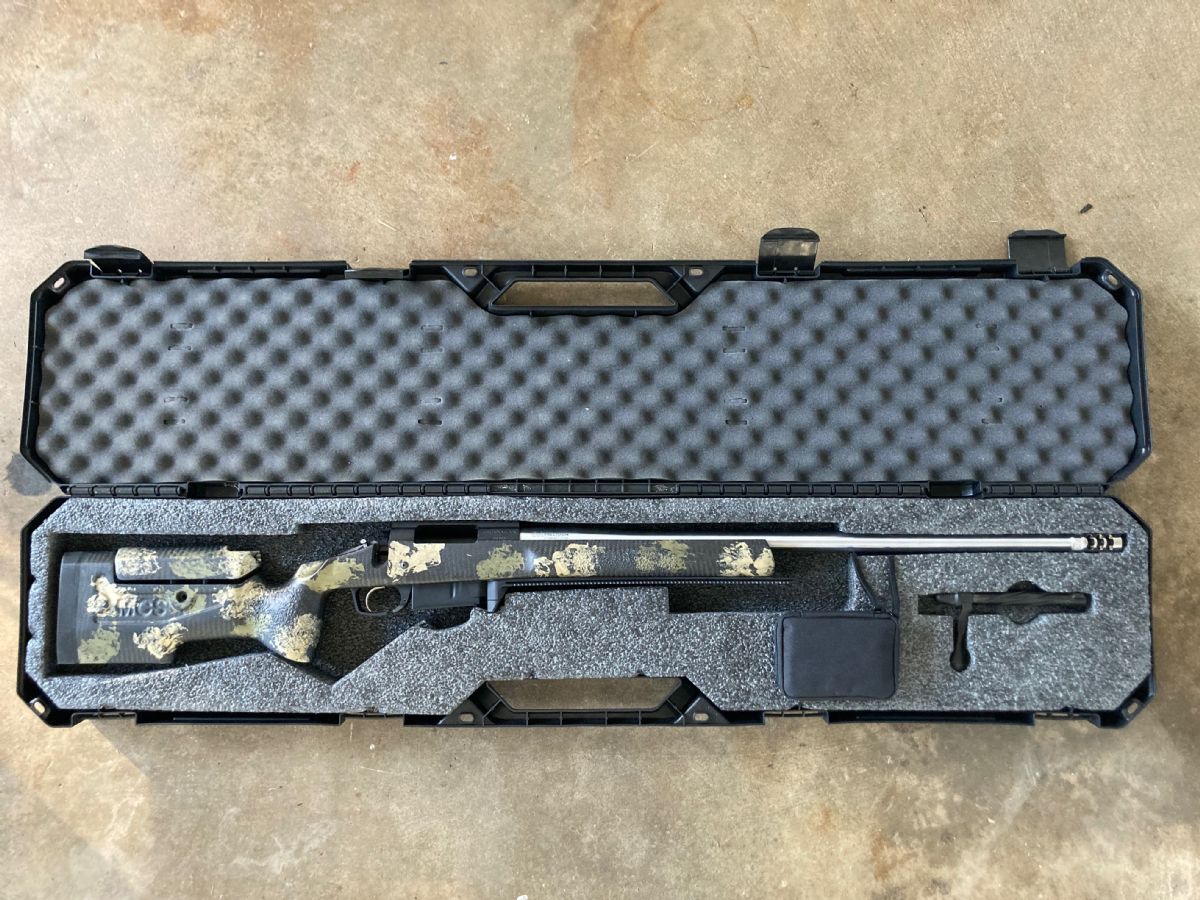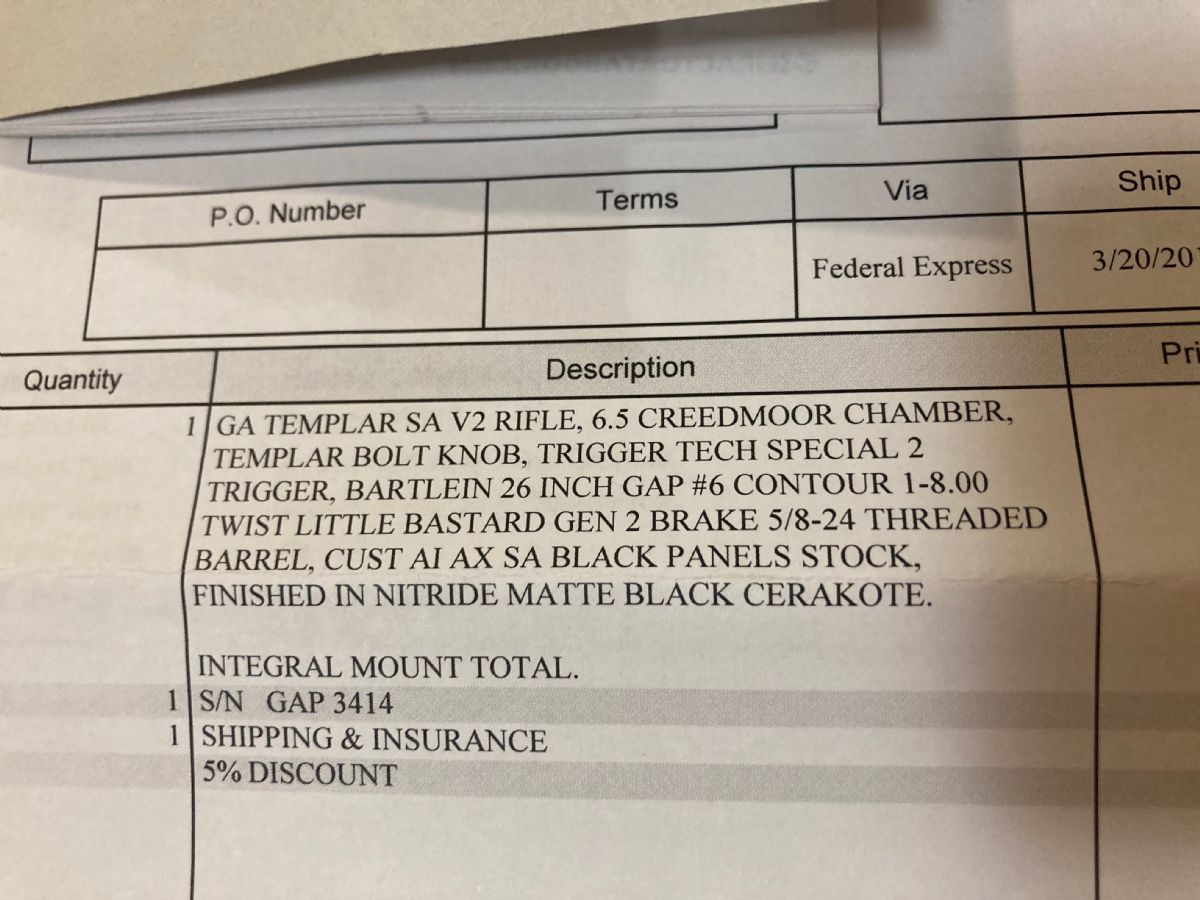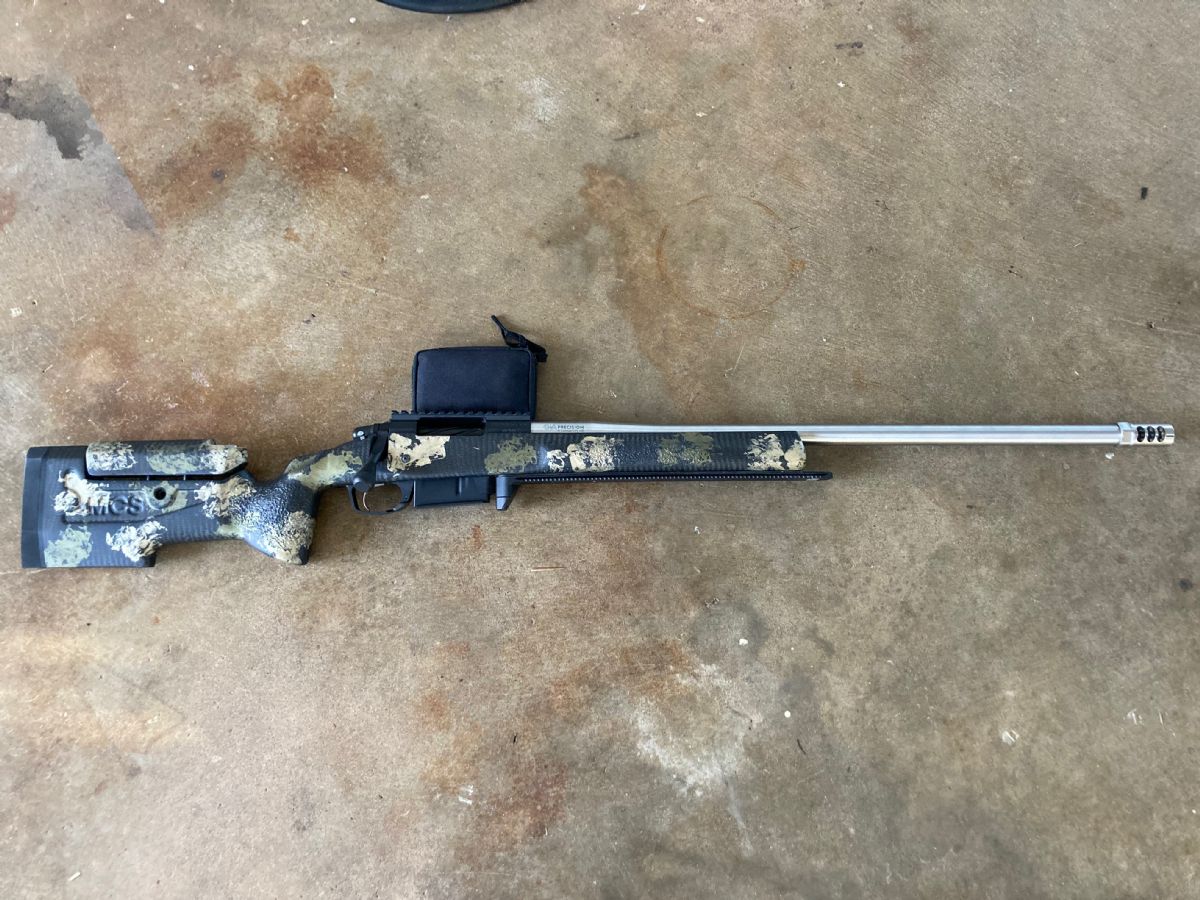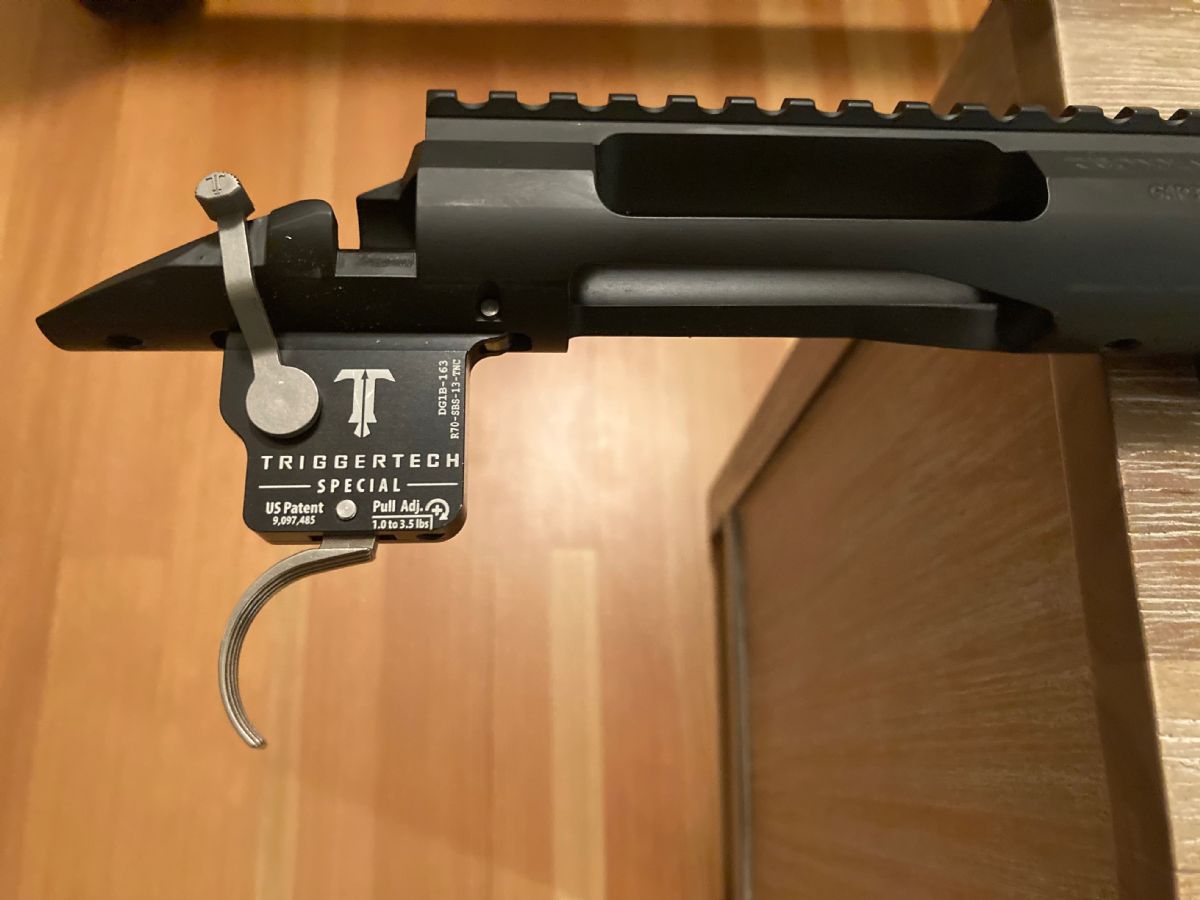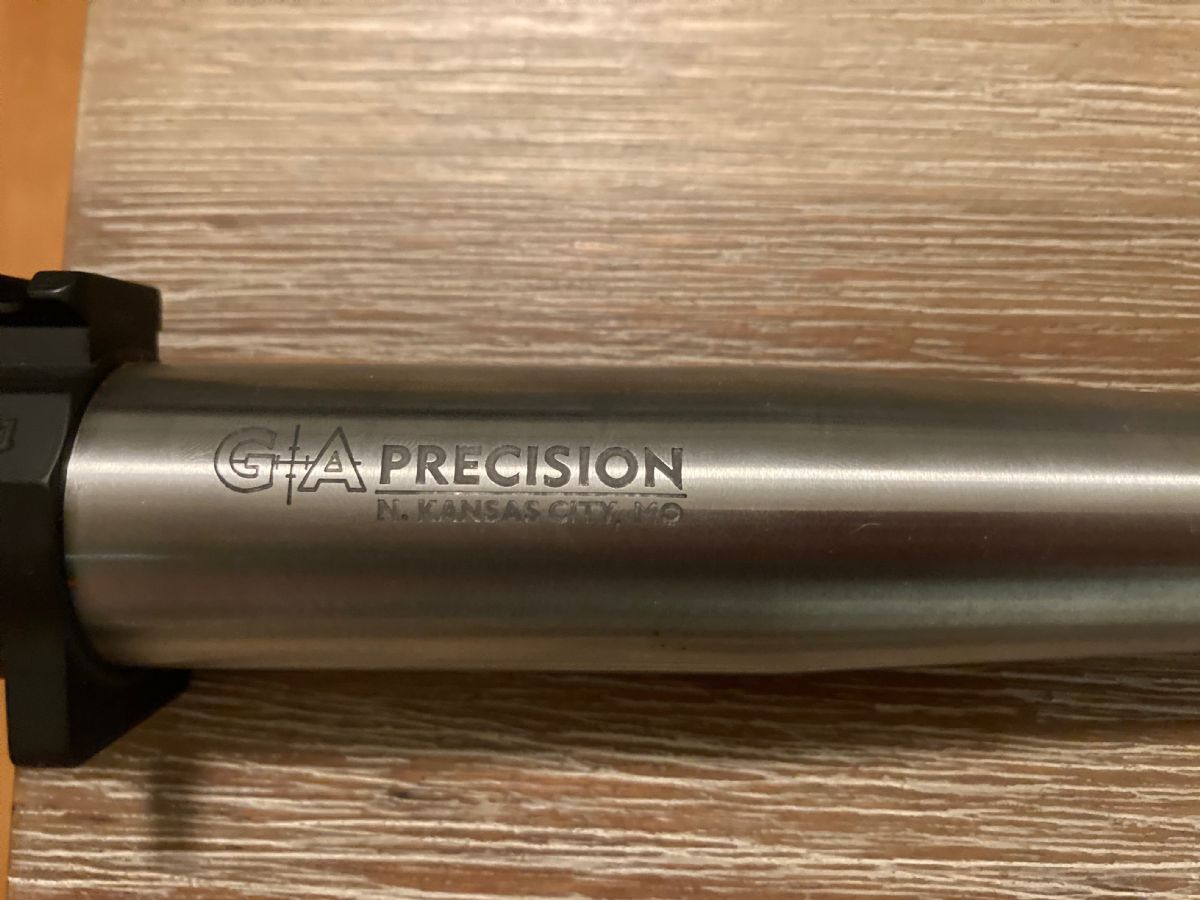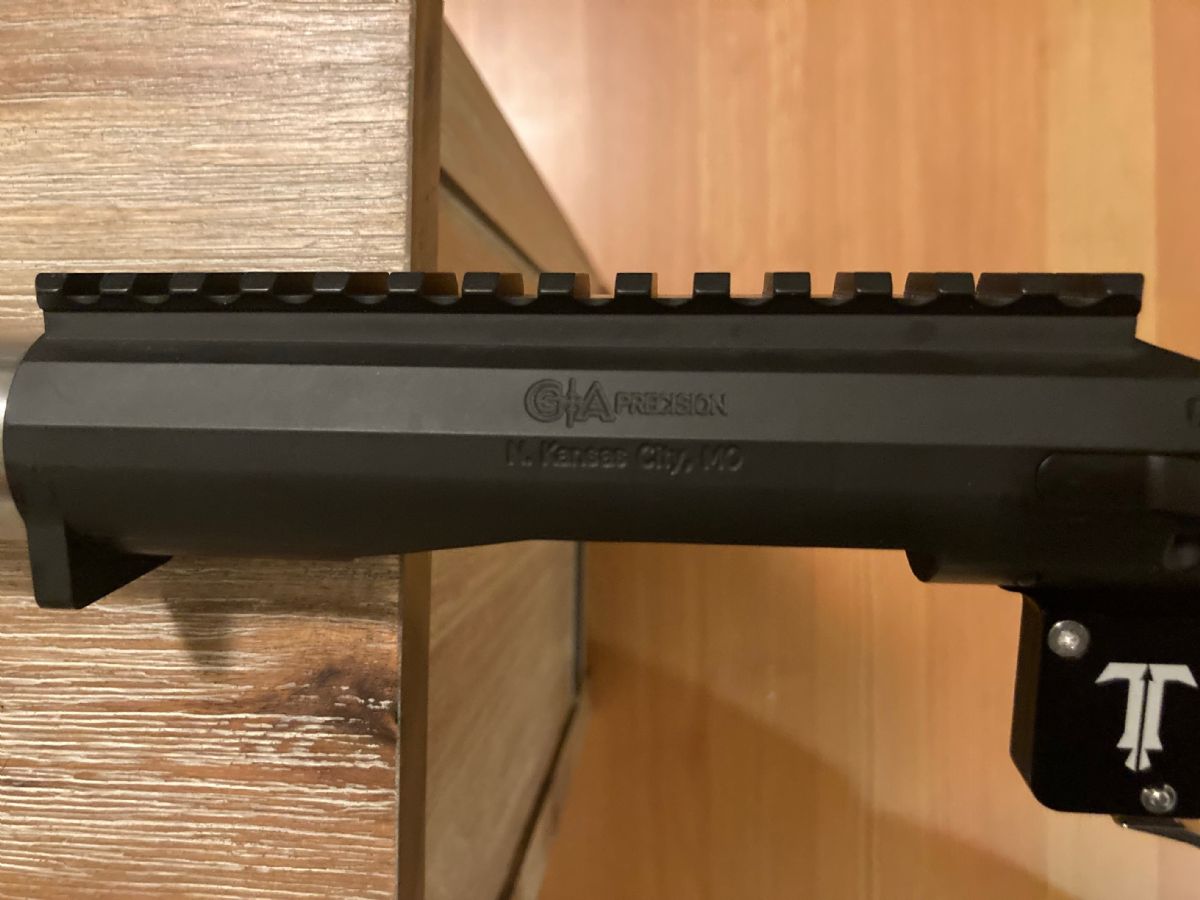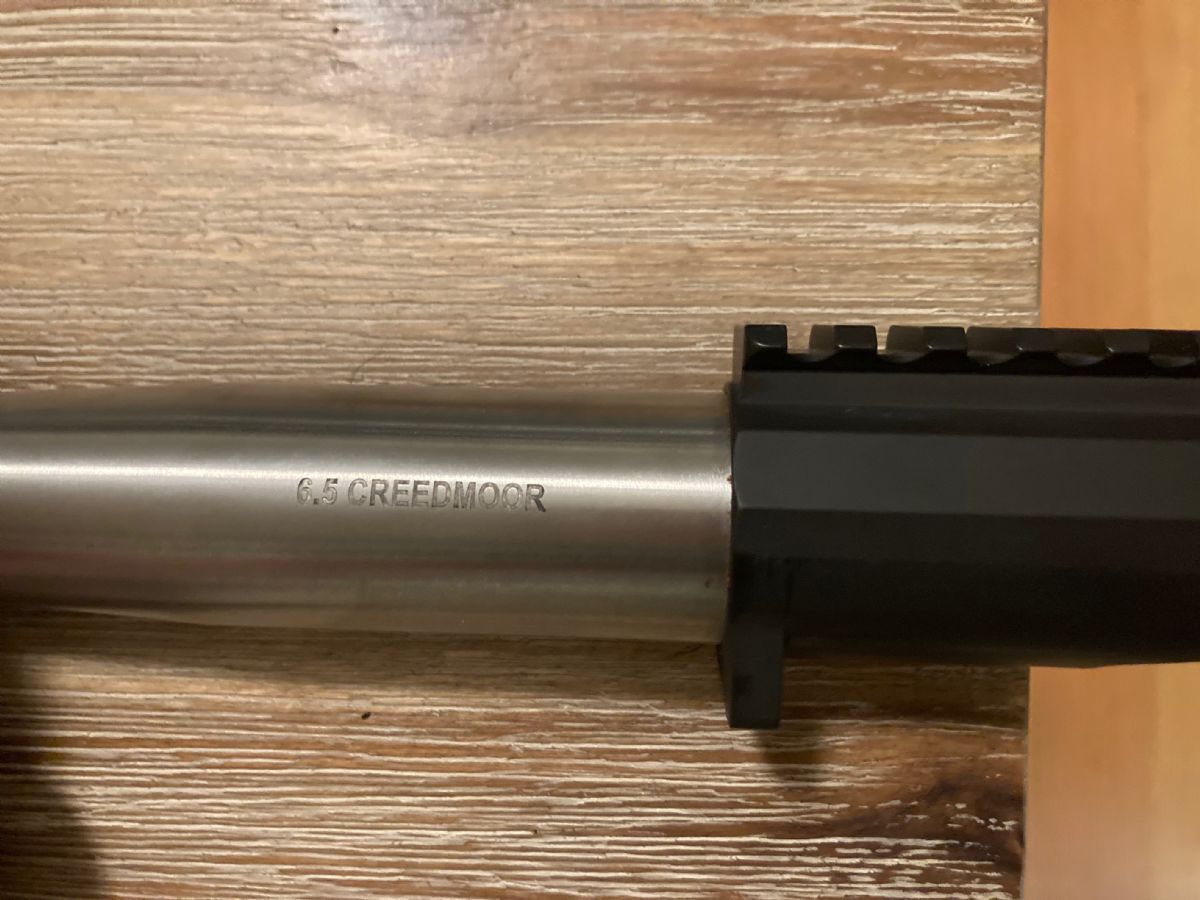 The Story:
I bought the complete rifle off here. At that time it was wearing an AI AX Chassis. The member I bought it off of had bought the AI Chassis for $1692 from Mile High and sent the Chassis to GAP for them to build the rifle. GAPs bill was $2725 delivered to the original owner.
I bought the complete rifle and all docs from him. I then removed the AIAX to use for another build and contacted GAP about the Manners stock. I've shot with Ken Lin and George in the Missouri MoST comp. So I called Ken and ordered the stock because the shipping quote through GAPs website was terrible. Kenny had my stock out the next day much better shipping price. The Manners was specifically designed for my exact barreled action and was supposed to be Drop-In.
Well I got the stock, bolted in the barreled action, installed the bolt and couldn't close the bolt. The bolt handle inlet in the stock was incorrect, way too narrow for the Templar V2 bolt which is swept back. So I called Kenny and sent him some pictures. Kenny put me in touch with Tom Manners who was just returning from SHOT. Tom and I exchanged a bunch of texts and calls and I sent him the stock to be corrected. While there I asked if a ARCA rail could be installed. Tom was happy to take care of me but they didn't have any in stock. Instead they had an older prototype 419 ARCA kicking around the shop that required a little bedding because the fore end of the stock wasn't completely flat. No big deal and Tom hooked me up and sent the stock back. I received it dropped barrel action in and all is right in the world.
I love this rifle and it's great alas I have several amazing bolt guns and we're on orders to the east coast so I'm lightening the load and preparing for upcoming expenses.
Last edited: