You can run but you can't Hide bitch!
PX Member
Minuteman
SOLD!!!!
Selling a great condition CZ Shadow 2. The guy I got it from sent it to CZ for some upgrades but I don't remember exactly what they were. I wanna say some trigger/hammer work maybe.
Extras include:
3 extra magazines (mags are limited to 15 rounds for Colorado but not permanently)
Extra black aluminum grips
CZ Cadet 22LR conversion with two barrels. One threaded and one unthreaded. ($600 new) Includes the complete slide, two barrels, two mags, and a slide stop.
$Sold shipped for it all.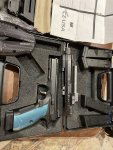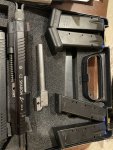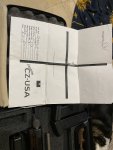 Last edited: