Private
Full Member
Minuteman
Hi Everyone,
I thought you might enjoy some details of the M40 Replica Project I just completed [with help from many]. Before I start -> this is a "M40 Replica" some of the details are not exactly right, but they were acceptable to me and you always have a cost benefit analysis you have to do when you take on a project like this one [it will always be a Replica].
This project started almost one year ago when I made a comment To a friend that I wanted to have a M40 clone in my collection someday. I really wanted some of the well known weapons from the Vietnam area and at a minimum wanted [several clone versions of the M14; then the M16A1 and M40]. I know other key weapons were used but I really wanted these three in my collection. I was approached by a forum member on another forum forum to take-over a M40 project that was really far along, but the owner decided he wanted to direct resources another way and we began to talk. After a lot of communications with the owner of the project and many of my other "Friends" [that like to help me spend money] they encouraged me to move forward and take over the project which I did and I am glad! The forum member that originally had this project did
A LOT
of work and is very knowledgeable when discussing the M40.
Here is a teaser pic to hold your interest.......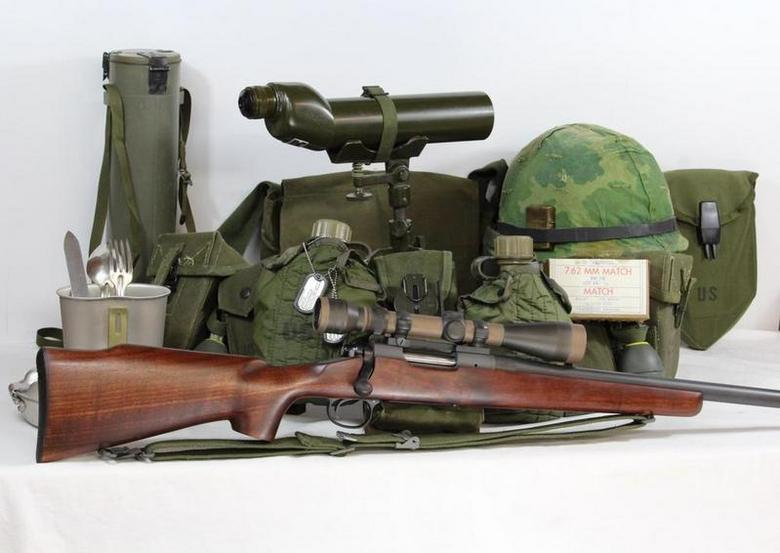 Below find some of the build details:
* Complete (barreled) Action and Bottom Metal:
* Remington SSA SN# LTD ED action
USMC Clip-slotted and U.S. Stamped receiver
Squared & trued (by Master Gunsmith) - Mag box, Spring, Follower and Bottom metal
* Barrel - Shilen Target Barrel Blank - (trued, threaded & installed by Master Gunsmith)
* Remington Varmit (Sendero) Profile - 1:10 Twist - M852 Custom Match/Target .308 Chamber
* M40 proper barrel length & Recessed Target Crown (for target work)
* Proper Recoil Lug
* Bolt has been re-fitted with an Original/Early short bolt shroud (a/k/a Bolt Plug)
* Has been re-fitted with Original Remington early tombstone safety & Original early trigger group
* Has fully mounted Badger Ordinance precision steel M40-40X scope mount/rings - Receiver & mount was drilled and tapped for larger 8X40 screws (for target work)
* Stock Related - Taylor Precision Engineering M40 stock - Unfinished
* Inletting & barrel channel are CNC drop-in quality
* Original Remington 1-1/4 inch sling swivel set
* Original Remington Buttplate
* Original Remington Buttplate Screws
* USGI Cotton Sling - a NEW in Wrap - NOS MRT stamped 1966 sling - a big thanks to A good friend for letting one of his beautiful slings go for this project!
* Original Remington LTD ED M40 box with the SSA special graphics
*Scope - Original Redfield Scope 3X - 9X Gen,-1 with Accu-Range reticle (with ranging scale and stadia lines/wires) in commercial gloss black finish. I am keeping this scope in reserve if a friend decides to do more scope anodizing or if I can find another good source. I was not able to find an acceptable lead to properly anodize the scope.
*The Scope Shown on the Rilfe
- is also an original Redfield 3X - 9X Gen - 1 with Accu-Range reticle (with ranging scale and stadia lines/wires). Many of the "original M40" scopes have multiple colors as the anodizing take on different colors from the exposure to light and time. I did not want to put a black glossy scope on this rifle, so I decided to take a chance and experiment with my extra Redfield Scope. I took the scope down to the bare finish and first used a new Duracoat product called Duradize. This product emulated the anodizing process so I did the entire scope with OD Green. Next after looking at many scopes I used Duracoat aged bronze to change the color of some pieces of the scope which turns bronze / light brown over time. I did all of the work with my airbrush and decided I would go with this scope until I can get my other one anodized. I know it is not anodized and aged and it is not perfect for sure, but I went outside the box [as I often do] to see what I could do and met my objective of not having a black scope.
* Stock Finishing - once I got the rifle back from being pillar bedded I did my M1Army thing to the beautiful chunk of Walnut that came from Taylor Precision Engineering. I mixed up my custom mix of Stew Mac stain to give the walnut a nice uniform color and finished the stock using my method(s). I love the look and feel of the stock and the entire rifle for that matter.
Outside Help / Gunsmith - I sent the rifle off to Raven Rifles to do the pillar bedding and to coordinate the final metal finishes for the M40 etc. He did a great job and was easy to work with!
Vietnam Era Gear - I laid out some of the Vietnam ear gear I have acquired over the years and included it in the pictures. I am not suggesting this would be the correct gear necessarily for a Marine carrying a M40, but I just wanted to share some of the gear I have acquired over time. I forgot my bayonet and scabbard and I also have some original meal kits including smokes, insect repellent etc. I included the gear just for fun, but a lot of it is NOS form the mid to late 1960's.
Enjoy a few pics...... M1Army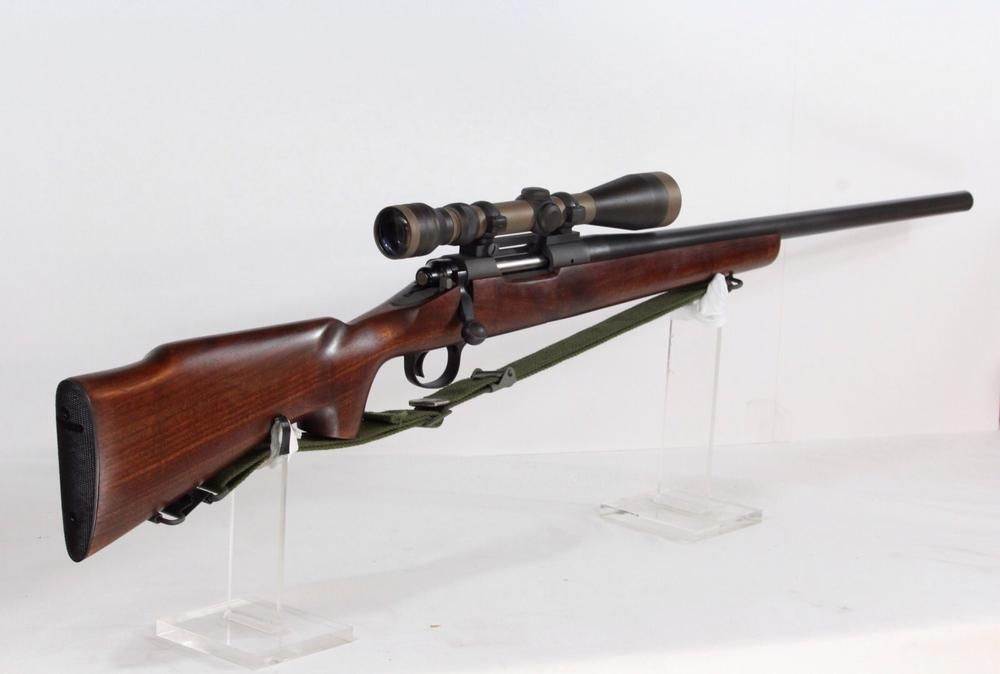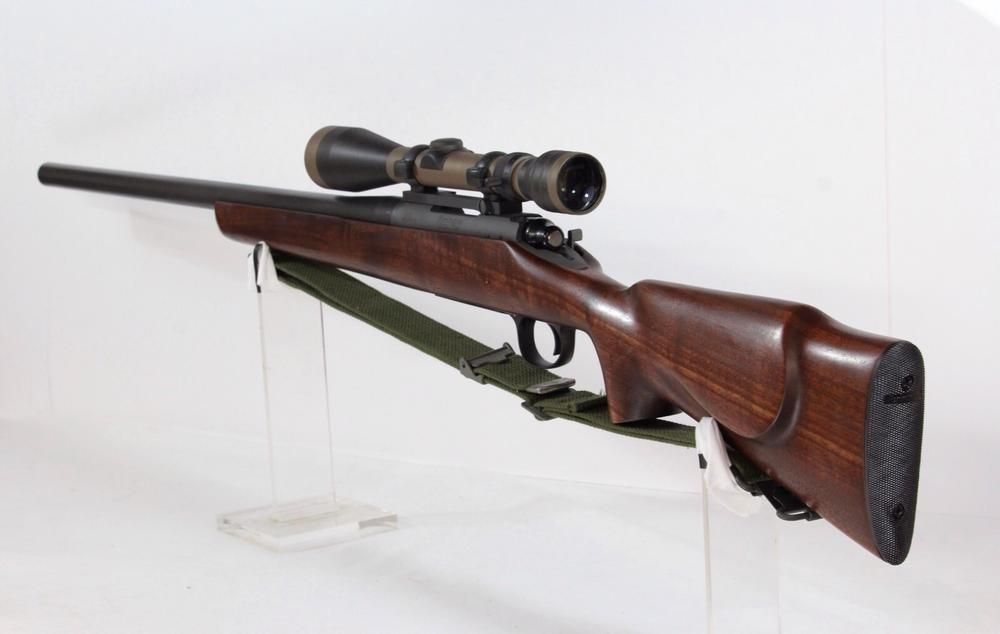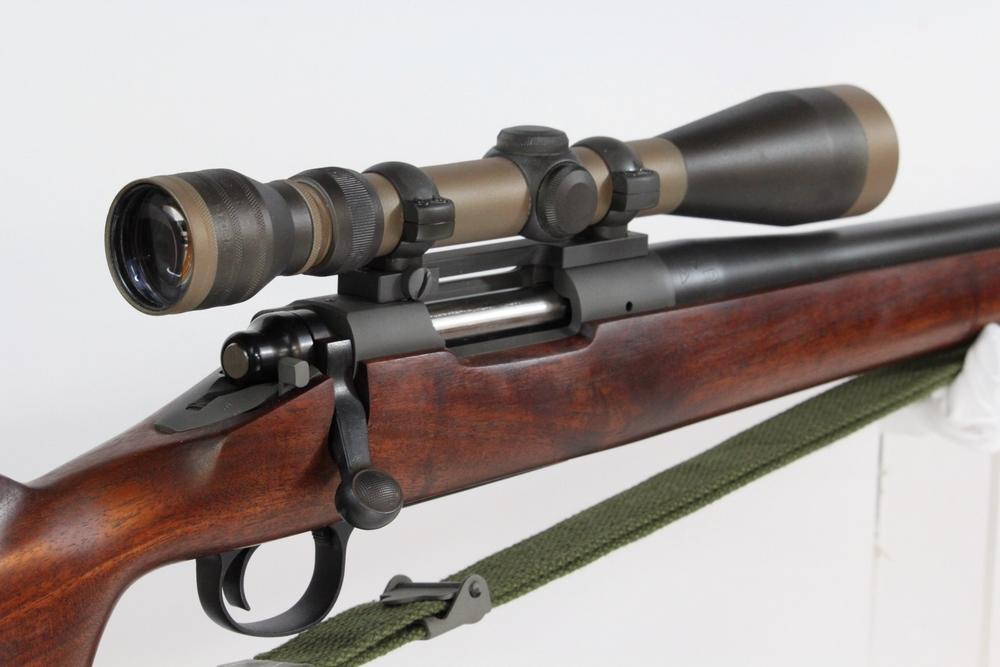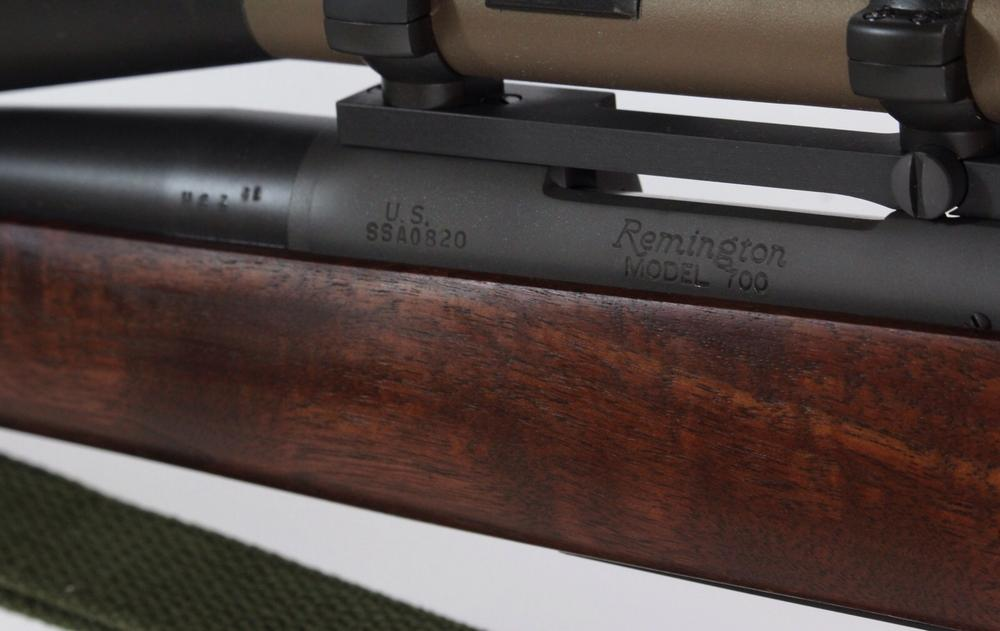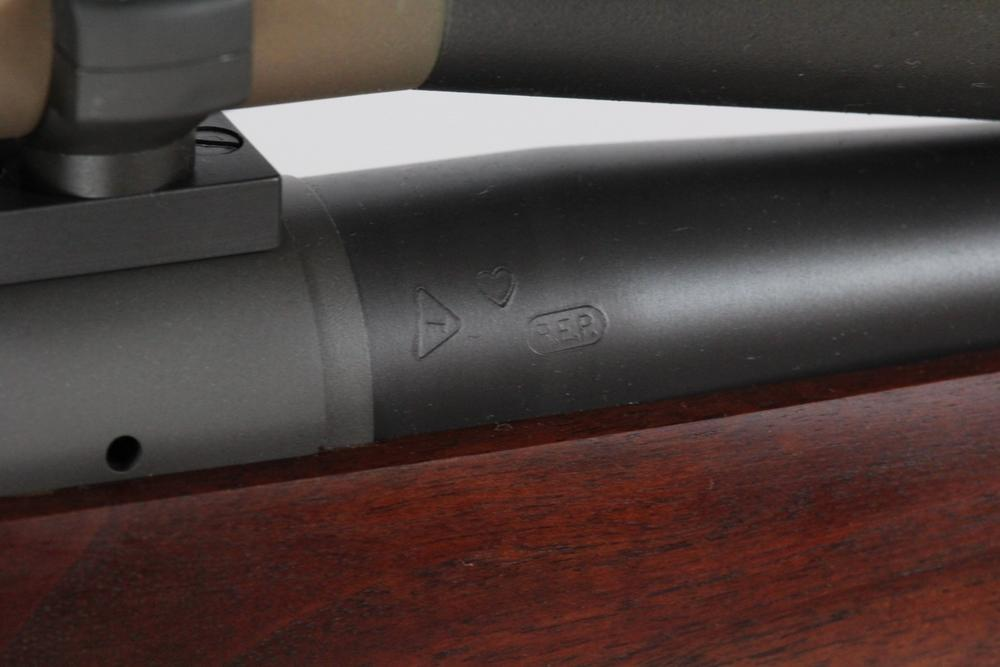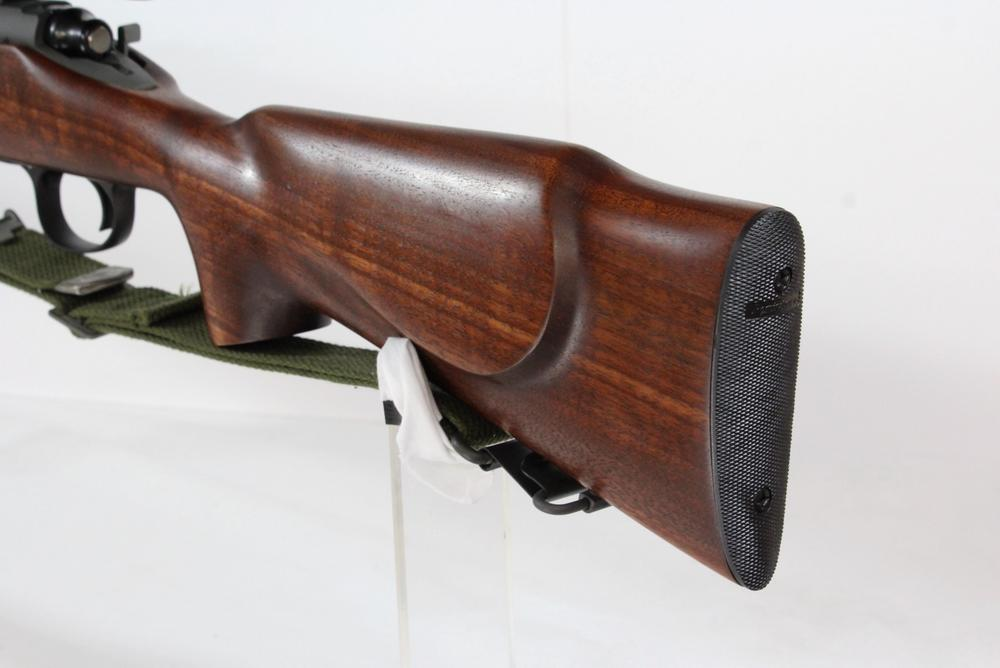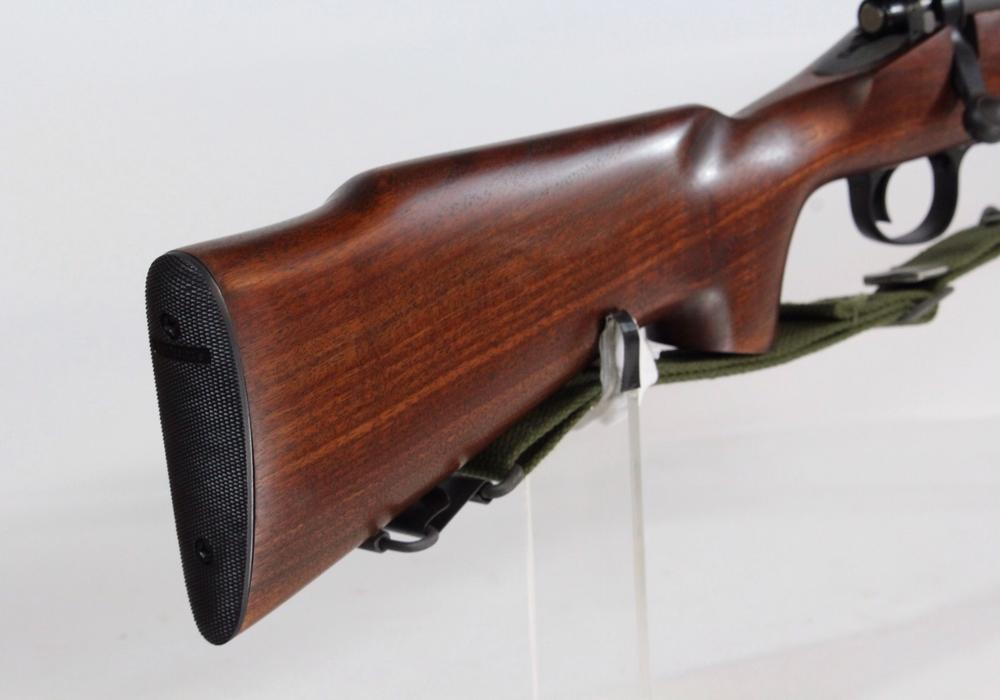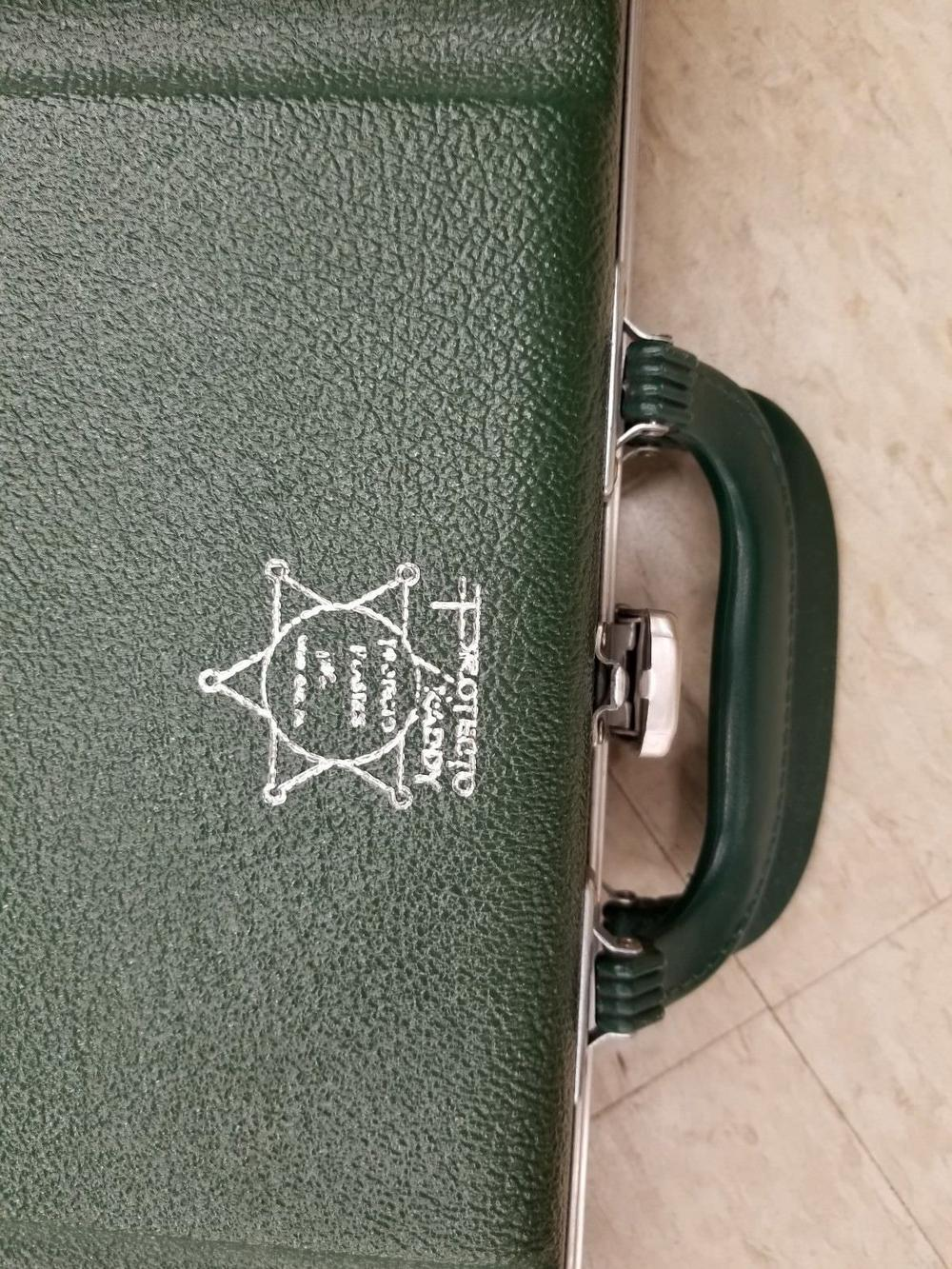 Last edited: