Just wanted to post up a new build I just got a few weeks ago from Primal Rights / TS Customs.
In the past I have done several builds with Bartlein, Benchmark and Krieger barrels along with Stiller, Surgeon, Defiance and Desert Tech actions. With this build I was wanting a good balance between weight and performance as I don't compete any longer other than some local matches here and there.
I called up Greg at Primal Rights and talked for quite a while about what I was looking for as he did a great job on my last build and wanted some help working through the options. I wanted a lighter weight hunting rifle, suppressed, rail for pic rail and RRS mount in the 10lbs range that was very shootable that had enough energy to take deer and elk from 500 yds in.
After a lot of deliberation on the parts we finally came to the build list below.
Lone Peak Fusion Titanium Med Action
Proof Sendero 1-8 tw 22" 6.5PRC
McMillian A3A - TS Customs Adj hardware
Hawkins Precision Trap door BTM
TT Special
Tangent Theta 3-15M Gen 2
Custom Cerakote from Daniel at Primal Finish
I am extremely happy with the way it turned out.
Weight ended up all in with scope, pic rail and RRS mount - 10lbs 5oz
Most of my load work is done with Berger 156 EOL just a little more fine tuning but its pretty much good to go.
The LP action is extremely smooth, hard to make it bind and the TT set at 2.5 lbs is perfect, this is also my first TT as I've always been a Jewel fan.
Thanks Greg, Travis and Daniel you guys have build me a fine rifle, really going to enjoy it this season!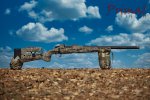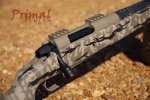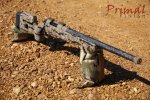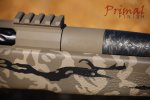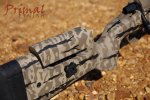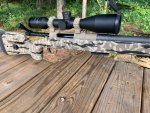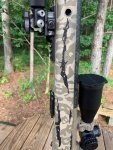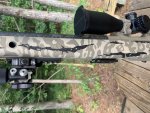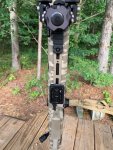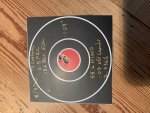 Last edited: