Sergeant of the Hide
Hessian
Belligerents
Minuteman
Going to do a running review on the halo 50 like I did with the 25. Same full blown disclaimer: regular dude with a regular dude job, these thoughts and opinions are mine. If someone wants to pay for my thoughts and opinions please PM me, I'll be more than happy to accommodate as the outlook in the oil word is ummmm bleak.
Recently swapped from the halo 25mm to the halo 50mm in anticipation for taking longer and longer shots on some new property that we are about to start hunting. Nothing wrong with the 25, it's a great scope, but when the guys tell you that 300 plus yard shots are pretty common you bump up your glass. I don't have a ton of thoughts just yet, but the scope did have a great first weekend out. 19 total hogs down in 2 days with a kill at 386 yards.
First thing I did when I got home was to take it out and look across the pasture....I was blown away that I could see the flags across the pasture and highway. Those flags are 1050 yards away and I could watch them flapping around easily.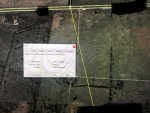 I mean damn, I was blown away just how clearly I could see the flags. Later that afternoon the wife, kiddo and myself went out to one of the ranches I've been hunting to spend the weekend riding horses and me hunting in the evenings. Scope zeroed no problem and returned to zero when it was removed and reinstalled.
With the scope zeroed and ready to go I set up on a hill and started my overwatch, I had the ranch owner in tow outfitted with the Armasite Zeus mounted to a 10.5" 300blk. We sat on the hill and about 2130 the pigs came out of the brush and started working on the freshly disced right of way near a pond. Group was 20-25 strong, but made up of mostly 100-150 pound pigs and piglets. I could tell very easily at 570 yards that it was pigs, no body language interpretation was needed. The wind was in our favor so we started out walking down the gravel road, I was in front running a thin filmed pvs14 and Mr. Rancher was in the back. After about 200 yard we stopped and set up on tripods to see if the pigs had moved and they were continuing to filter out of the brush and down to the pond. While scanning the pond to our left, we detected another sounder. I decided we should stay on HOGS 1 as they were in a more open field. We closed to 75 yards and set up on shooting sticks.
At 75 yards I could see what hogs were wet from being in the pond, clearly defined facial features and the organs/ skull were significantly hotter than the rest of the body. It was video game cool to look at the pigs at that distance. I gave the 3,2,1 and we started hammering on them.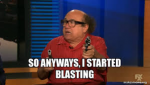 When the smoke cleared and we had 7 down dead. The halo was less of a hindrance than I had though it would be shooting runners, but I was more difficult than shooting runners with the 25mm. Mr. Rancher hangs tight while I walk back to the ranger, it's not uncommon for piglets to come back out when the shooting stops to look for momma, so leaving a man behind for clean up makes sense. As I'm walking back to the ranger I stop and look back at HOGS 2 and the are gone except for one lone pig. I know that firing up the ranger is most likely going to push him out so I set up on the pig saddle in a seated position and gear up to take the shot. I had left the range finder in the ranger, but I figured I was looking at 400- 425 yards. I held a little over two mils elevation and a .5 mil for wind on the second zoom setting and slowly broke the geissele trigger. I heard the round impact and sent a second round as the pig staggered around. Pig dropped out of sight and I actually laughed out loud.
We rounded up the pigs from HOGS1 and then went to look for the pig from HOG2. It took a while, but we found him about 50 yards away from where I thought he had dropped. Both shots were basically in guts, but up high around the spine. Complete pass through from the 110gr S&B pts, but the wounds were pretty unremarkable. If he had been bigger than 75-85 pounds I doubt it would have been lethal.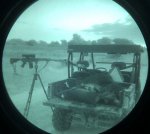 Overall it's too early to really have some in depth thoughts about the LR, but it's first night out was epic. The one bitch I have is that it seems to consume batteries way faster, if I wind up with a battery pack, I'm going to need to build a new rig because the LWRC razorback was already chunky with the halo, but it's even chunkier with the LR.
Last edited: