Rick Jones MAJ, SF (Ret)
Supporter
Full Member
Minuteman
Mar 17, 2014
2,631
9,537
104
I am impatient, impulsive, willing to go without food to buy a gun, and not the sharpest tool in the shed. These are all terrible qualities for a collector. So I bought this off Gunbroker last night, THEN did a google search. Is this for real? Here is the add:
Scarce Vietnam Harrington & Richardson Special Forces 12ga 28" Parkerized​
This shotgun is a rare model that was produced during the 1960-1970s for use by the Special Forces (Green Berets) during Vietnam. These shotguns were given to the Montagnards of the Vietnamese Central Highlands as gifts of trading stock to gain their support. Most were destroyed after the fall of Vietnam and are difficult to find today. The receiver is marked "SPECIAL FORCES MODEL/ HARRINGTON & RICHARDSON, INC./ WORCHESTER, MASS. U.S.A" on the left side over the serial number. Adjustable rear sight and bead front along with a green canvas sling and a vented recoil pad. Includes a Navy Arms Company box hand numbered to match gun. LOP:13 3/4". Serial Number: 65151 Manufacturer: Harrington & Richardson Inc Model: Single Shot, Gauge: 12, Barrel: 28 inch round, Finish: parkerized, Stock: walnut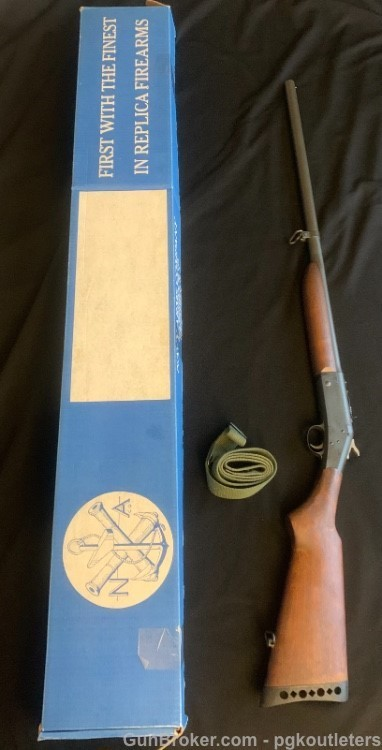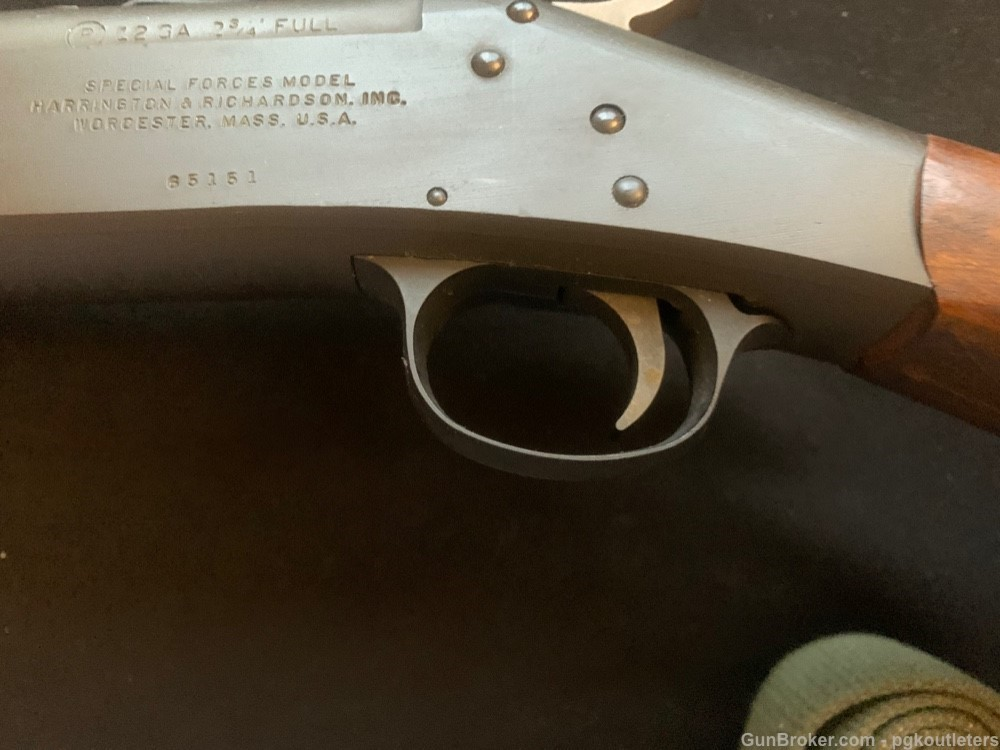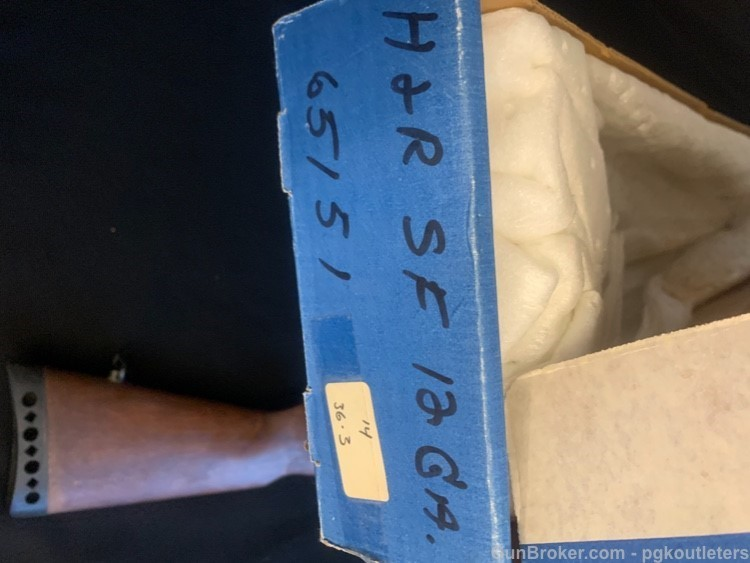 During my google search I found that this exact same gun has been sold by Rock Island Auction Co. twice...once in 2009 and again in 2020. I've never seen one of these. I've reached out to my SF Brothers and none of them have ever seen one of these...yet here it is. I did find a discussion on "The High Road" blog site about this exact same gun...and I mean same serial number. It went like this:
1st comment: So, the most bizarre Vietnam era military shotgun has to be the H&R single shot 12ga, "Special Forces Model". These were 28" barreled 12ga models with a parkerized finish and marked "Special Forces Model" on them. The barrel appears to be marked "3 3/4 Full" but that seems quite odd given that the 3.5" shell wasn't produced until the mid 1980s. They were given out by A-Teams to Montagnard and other irregular troops and to friendly villages, not as combat weapons, obviously, but as hearts and minds trade/goodwill goods. There have been a few on GB in recent years. (
Note: the chamber is actually marked 2 3/4, it is just badly roll stamped, plus no one ever made a 3 3/4 12 ga shell)
2nd comment: A friend of mine got one of these as a retirement gift from the office about 20 years ago. He was an advisor to Montangards when he was in Vietnam. He talked about wanting one of these guns and someone found one in excellent plus condition. I can't remember what we paid for it but it was a good deal more than what a H&R single shot was going for at the time
So here we have two individuals saying they have seen this gun, or one like it. I can find no mention of one of these guns anywhere on the internet, other than this exact serial number 65181 gun. H&R says they turned over all their records to ATF when they were sold. H&R website, collectors site, and Gun Values has no record of this gun. Navy Arms has no record. I looked for old adds, couldn't find any. Yet, here it is. I could see it being a fake if there were others around, but I can't find any. I don't see any indication of fakery.
There is so much right about this gun and so much wrong. I could see a special contract for this gun as it would be a prized possession given to tribal chiefs or leaders. But why mark it Special Forces model? The serial number is atypical for H&R as it does not have a letter pre-fix...but that would not be unusual for a special contract. H&R has been a military contractor for several weapons. The 65181 serial number is high...but I would guess they might have started the serial numbers at 65000 to mislead the enemy, as in, "shit, there's 65K of these things in Montagnard hands".
Navy Arms was a major player, as in the only player, in the surplus imported guns market during the time this would have become available, i.e. 1973-77.
This was before the internet, so it's not like there are pic's or blogs of "what do you think of my SF shotgun".
A possible theory I have been considering is this is a pre-production model of a firearm made for the civilian market for Navy Arms. Navy Arms, as it was then, is gone. Val Forgett has passed away and the company was sold. However, this is exactly the type of firearm that Val was interested in and may have picked up in his travels.
Has anyone any more information?
Lot 352: Scarce Harrington & Richardson Special Forces Model Shotgun​
Auction Date: November 18, 2020​
Scarce Harrington & Richardson Special Forces Model Single Shot Shotgun​

Lot 633: Scarce Harrington & Richards Special Forces Shotgun​
Auction Date: December 4, 2009​
Last edited: