These are photos of one of my "flash" targets. It has been shot a bazillion times and still works, we even used it in the very first NRA Tactical Police Competition our club hosted.
If you don't know what one is, the idea is you have a target hanging from a pivot and while at rest just a black block above it.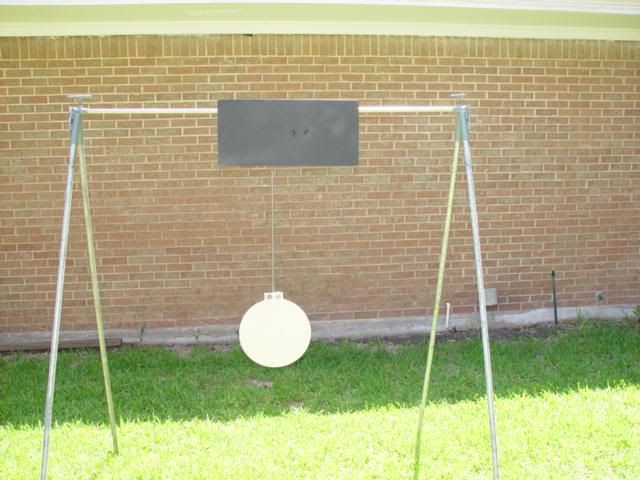 Upon bullet impact the energy swings the target to the rear, lowering the black block while raising a red block making a hit definite and obvious to the shooter and SO.
It's a simple device using EMT conduit for legs. They just slip into some brackets I built and the cross bar is clamped in.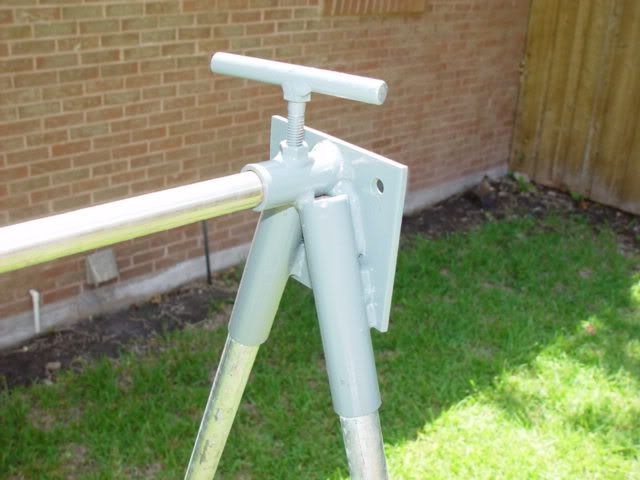 I used an oillite bushing for the pivot and made a relatively simple means to adjust the visual part to allow for easy setup in different locations. It breaks down into a small (albeit long) package and no tools are required for setup and if it can get lost in the grass it is painted bright red.