I have a British Lend Lease Garand that I am trying to figure out how to remove the lacquer from the parkerized metal parts on the stock. The old guy I bought it from years ago had sanded the cartouche off the side of the stock and then coated it all in lacquer. I removed it from the wood but have not been able to figure out how to cleanly remove it from the metal parts. The finish is original and these are the older milled parts.
Example of the crap on the metal. There are a few small spots like this on the butt plate and receiver. Clearly the guy didn't feel the need to remove these parts before he slathered it in gloss.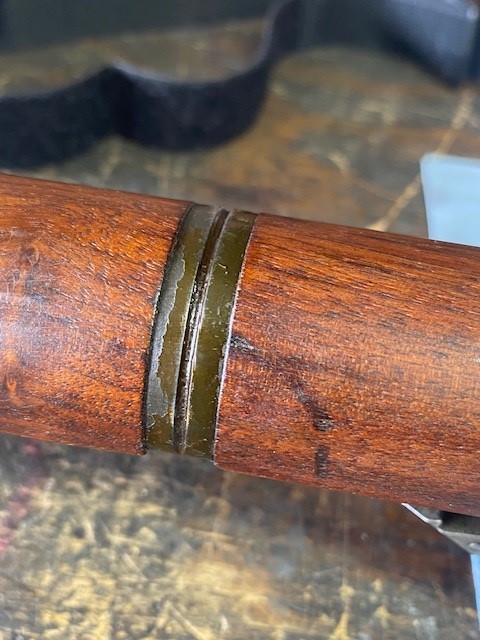 I used water based Jasco to remove it from the wood, then applied the BLO to bring it back. I just can't figure out how to get it off the metal without damaging it. The park is damn near perfect aside from the stupid rack numbers they etched and stamped on many parts. It's a true numbers matching with all the correct early parts for the time. I'm just trying to get it cleaned up a little more. The scratched rack numbers kinda suck but it's appropriate for the time period and what the rifle did. The chamber and muzzle measured 0 and 1. It was barely fired in it's past. The stock is the original based on the channel cut from what I read. I did lightly remove the sanding marks the first guy left when he removed the cartouches on the side. The P is still on the grip.