Gunny Sergeant
Full Member
Minuteman
Supporter+
(Reposting from Bolt Action rifles forum)
Has anyone else seen jokingly off results from there Castro Advanced ballistics when shooting Hornady ELD-M?
I'm shooting an AI/ AX in 6.5. Creedmoor with 140gr Berger Hybrids. Getting ~2800fps in my 26inch factory barrel. I've verified my DOPE to 1K at 7.6 mils up (on that day with those variables). Headshot from target below. Two impacts at 1K (one next to orange...one just outside blue at 11 oclock)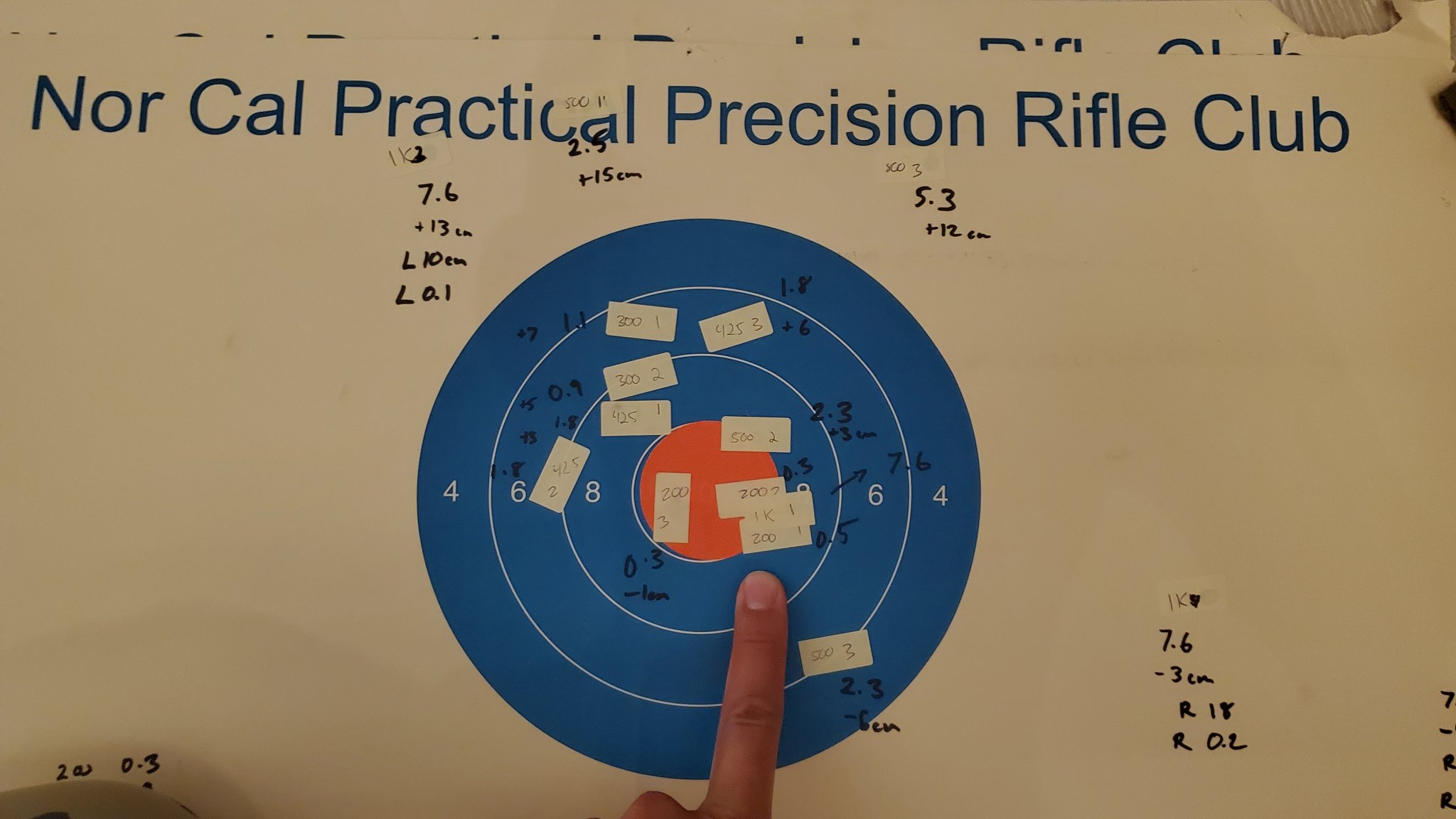 I've loaded up some Hornady 140 ELD-M since I cannot find Berger Hybrids anymore. My load is accurate. Getting ~2750 fps. However.....
I just bought a Kestrel with Applied Ballistics. It was telling to dial up to roughly 8.8 mils to get to 1K with zero wind. This seemed jokingly wrong...based on my experience. And, when I went to verify...sure enough...I ignored and dialed 8.1 and I was on the square at 1K.
Before I go waste any more rounds at any other distances going of what Kestrel says, I am curious if anyone has any first-hand wonkiness with the Kestrel 140 ELD-M. Is their drag model bunk...do I need to tweak something...anything?
I've played with BC...but I could not reasonably adjust up the BC higher to get the Kestrel to tell me 8.1 at 1K
I've attached pictures of my guns profile to show what Im talking about