Dingleberry
Supporter
Commercial Supporter
Full Member
Minuteman
Wanted to share some images of one of the coolest rifles I have built so far.
This one of a kind SENTINEL was built for the Lone Survivor Foundation as a primary fundraiser this year.
Specs are:
SENTINEL action (made by Defiance Machine to my specs)
6.5 Creedmoor chamber,
KRIEGER Hvy Palma S/S, 1-8", 26" with Omega brake
SENTINEL combat stock with I.M.B. - Custom Paint by Wes Rolan in New Mexico
TIMNEY C.E. Trigger.
Ion Bond on bolt body, firing pin, cocking piece and extractor.
Elite series CeraKote on balance of exterior metal.
Accuracy International AW 10rd magazine.
This rifle came out super nice and I am privileged to be part of this effort for the L.S.F. Foundation.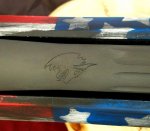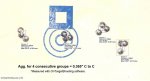 Last edited: