hot loads B==D - - -
Full Member
Minuteman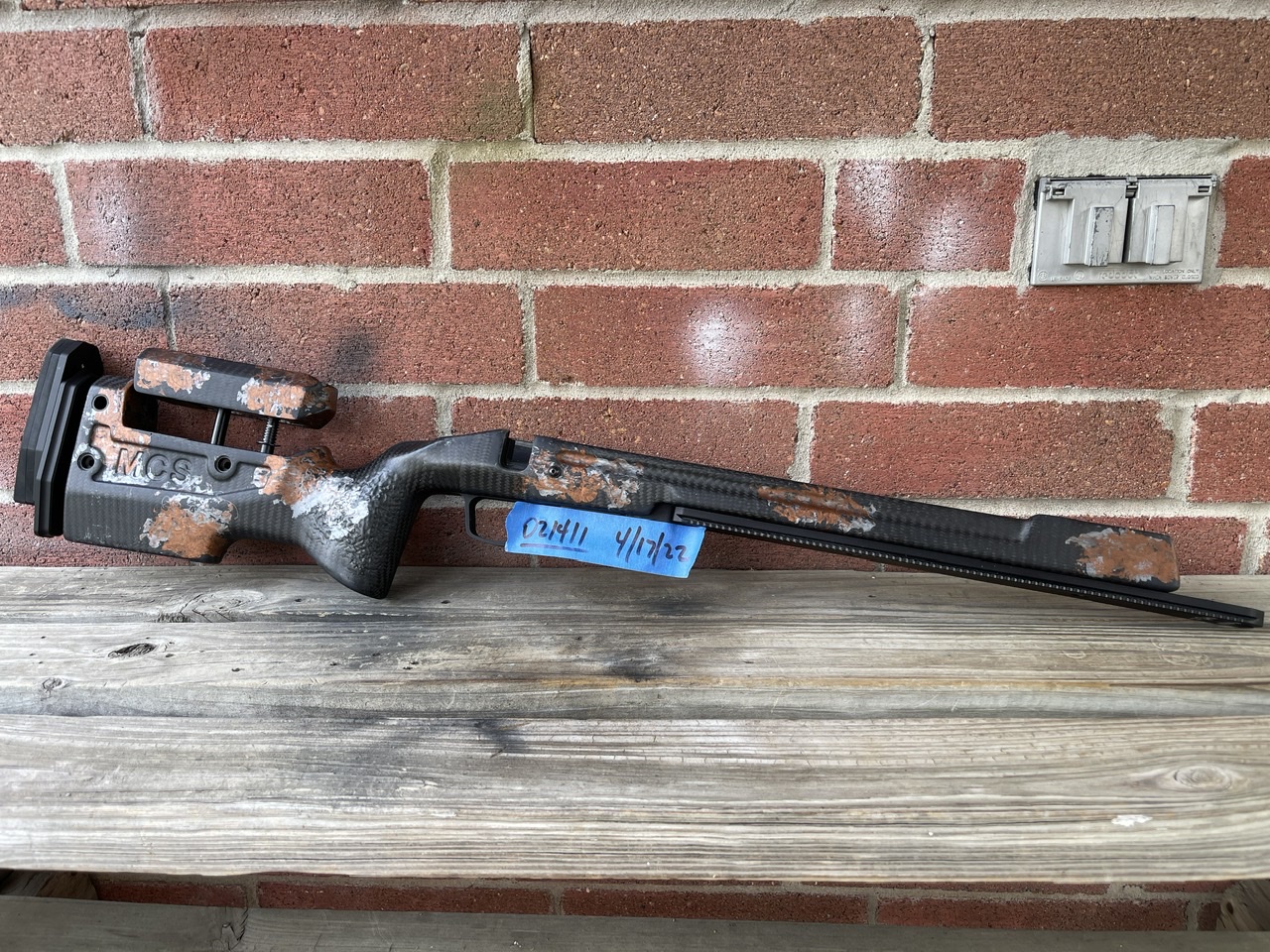 For sale is a Manners PRS TCS in Altus Elite Sedona Camo. R700SA and has the mini chassis. The stock was purchased brand new from Altus in Feb of this year.
I have used it at a few matches so there will be a little marks here and there on the aluminum. Stock body is good to go. There are no flush cups or rails on this one.
Not shown but included are the rear weight, spacers, and additional brass weights that I purchased.
I'm selling it for what I paid. $1537 shipped PP F&F to lower 48.
Edited to add: the stock does not have a Sikes Clutch rail or have a double dead shell. I am not interested in any trades at the moment.
Last edited: