Team Swampkatz
Full Member
Minuteman
Well I finally got the base of my long range AR setup!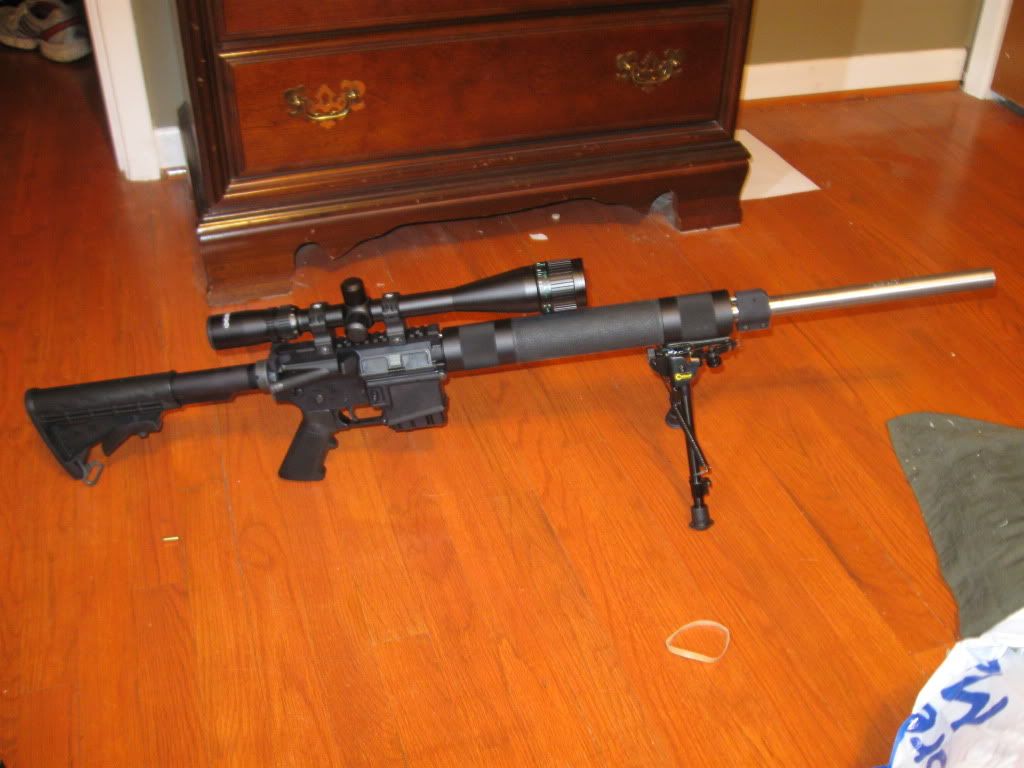 the rifle is a bastard child with a rock river arms lower and a stag arms upper.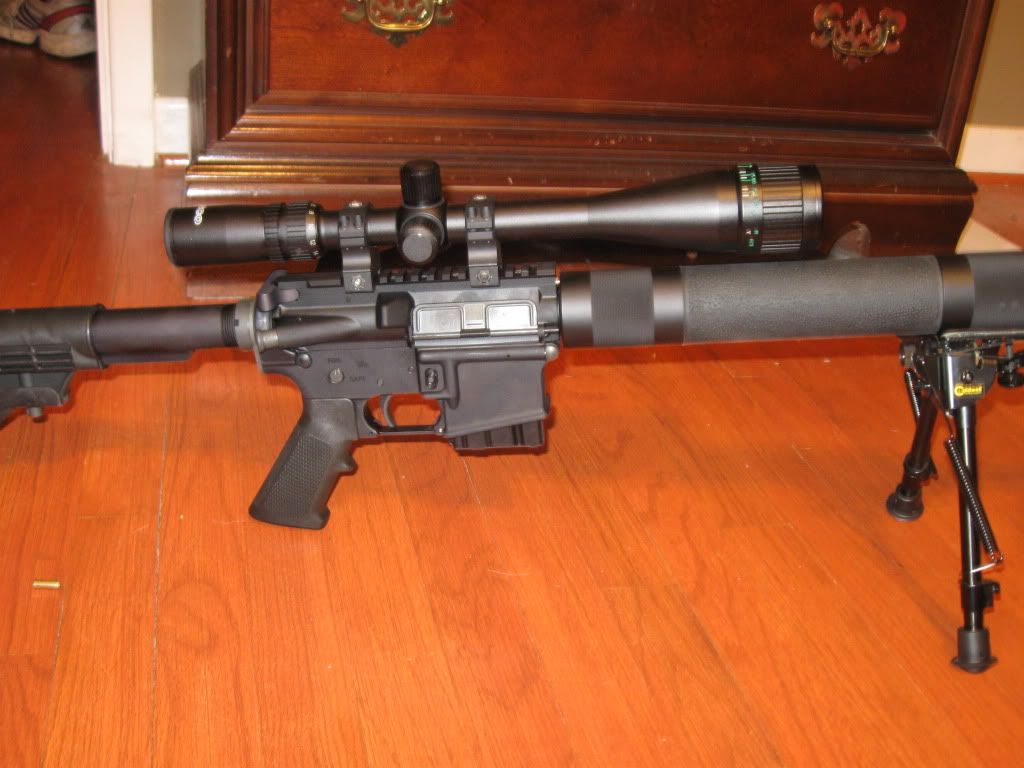 this rifle has a 24" SS heavy BBL chambered in 5.56 NATO. it has a low profile gas block and a hogue free float hand guard.
the Caldwell bipod is temporary until my Harris comes in.
there are a few minor things on my todo list to finish up my rig:
1. replace trigger with two stage match trigger
2.replace pistol grip with a more ergonomic option
3.install a new charging handle for easier use with scope
4.better quality glass
5. new bipod and sling
over all i am happy with it right now and on its 1st trip i was ringing steel at 300yds!