Sergeant
Full Member
Minuteman
A while ago, I was offered some free firewood if I came and got it. Being that it was about a half mile from my house… and I like free stuff…I went and got it. While I was there, the guy also had a bunch of treated lumber from a deck that he removed. I also took that. I wasn't sure what I'd use it for, but figured it'd come in handy for something down on the range, or at least boarding up my windows for the upcoming zombie apocalypse.
Then last fall, I decided I needed another shooting bench and thought this treated deck lumber would be good for that. I came up with a design I liked, and started gathering materials. I already have two shooting benches down there, but one is at my longer range area that is kind of a ways to walk, and the other one is a lightweight portable unit that is a little bit shaky. I wanted a 100 yard and less, shooting lane, that was closer to my house, so I thought I needed another bench.
I wanted this one to be:
Very sturdy
Portable
No incorporated seat
Able to be pulled with a vehicle or ATV
Good for lefties or righties
About 4' square at least
Have a little overhang in case I needed to clamp something to it
I came up with a design I liked last fall, and needed a couple things made from metal, so I cut them out with my CNC table back then too. The wood I didn't cut till a week or so ago in case I made some changes, or just decided to start prepping for the zombies early.
I decided to go with about 4' wide and about 5' long. I wanted it to have plenty of room for my new target camera system, my data book, plenty of ammo, and a sammich.
I thought that for the portability issue, I would put removable wheels on the table top, then flip it over and hook it up to a trailer hitch.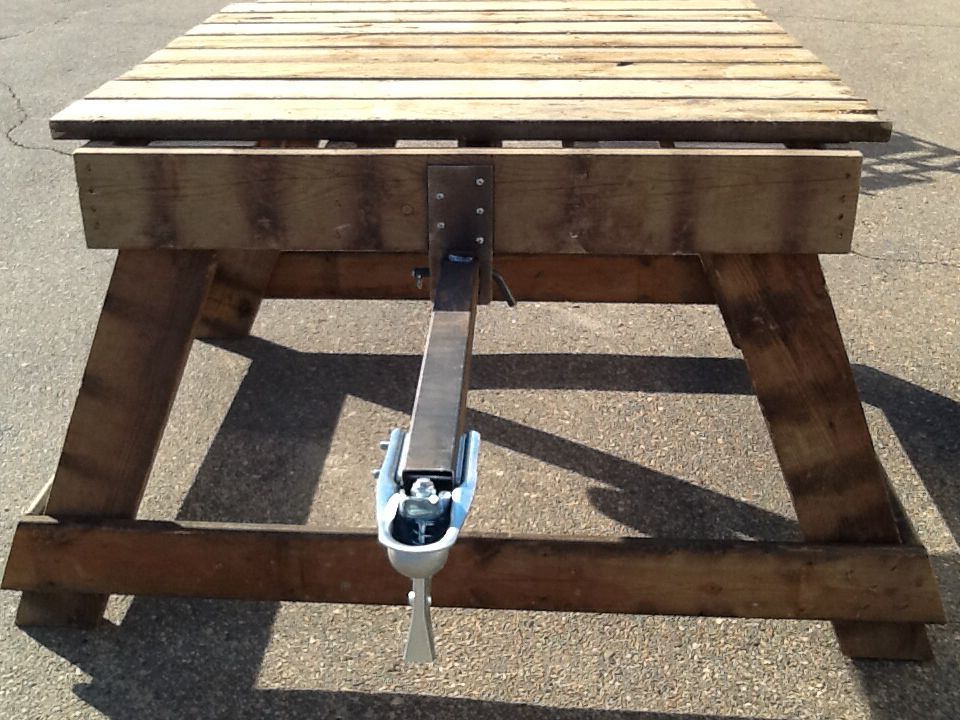 On the other end of the bench are the wheels. These wheels are from some sort of heavy duty lawn….. thing, I had laying outside my barn. I made some brackets to make the wheels easily removable.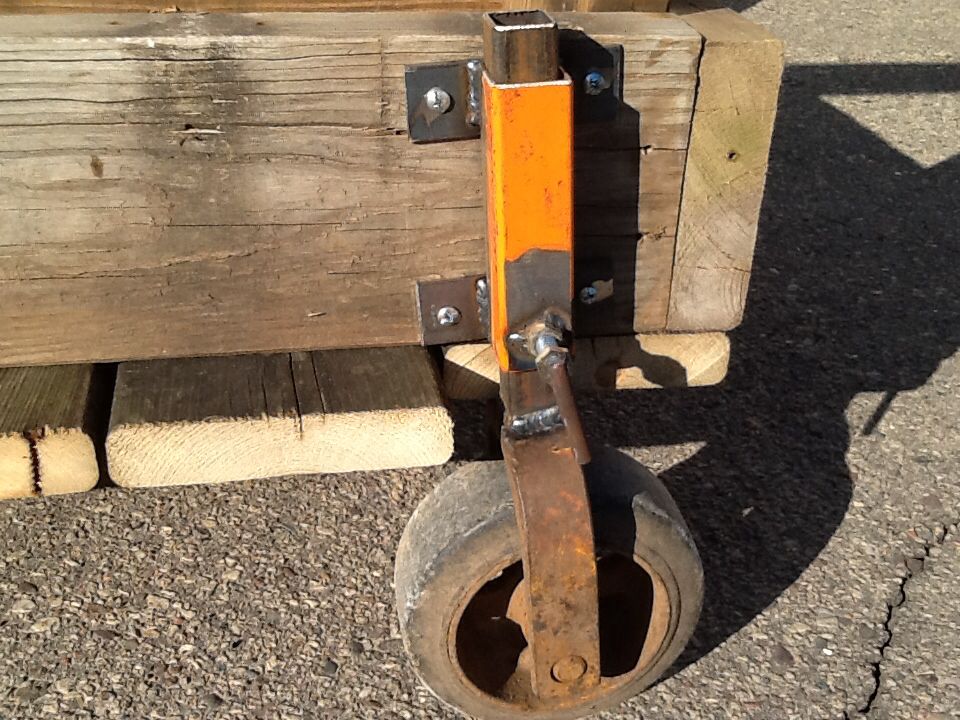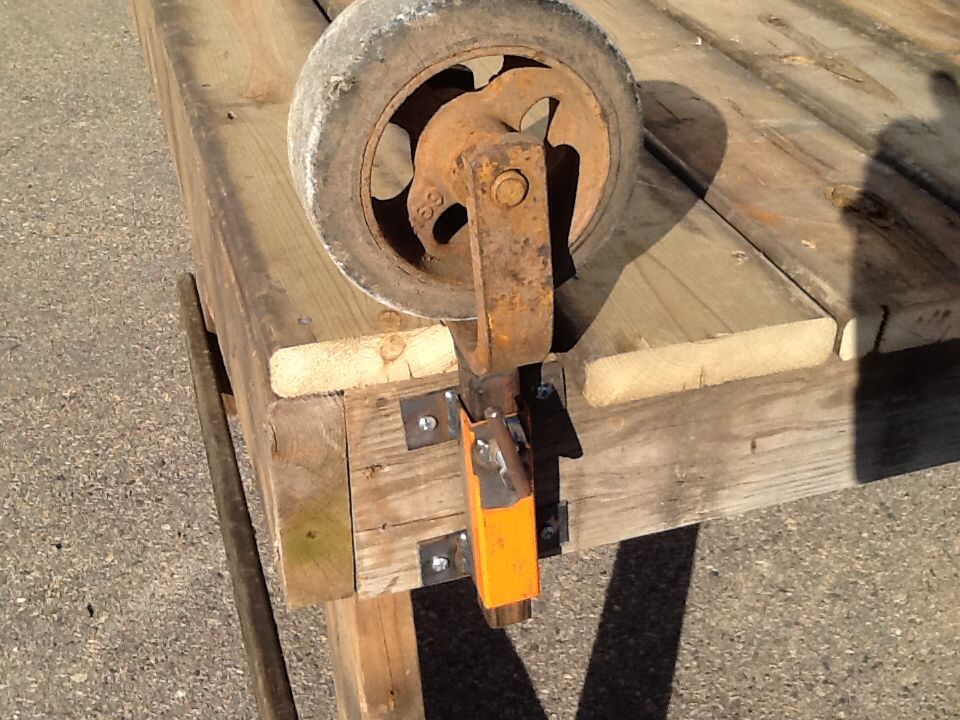 I can also remove the wheels and store them hanging upside down in case I need more room on the bench for human sacrifices or something.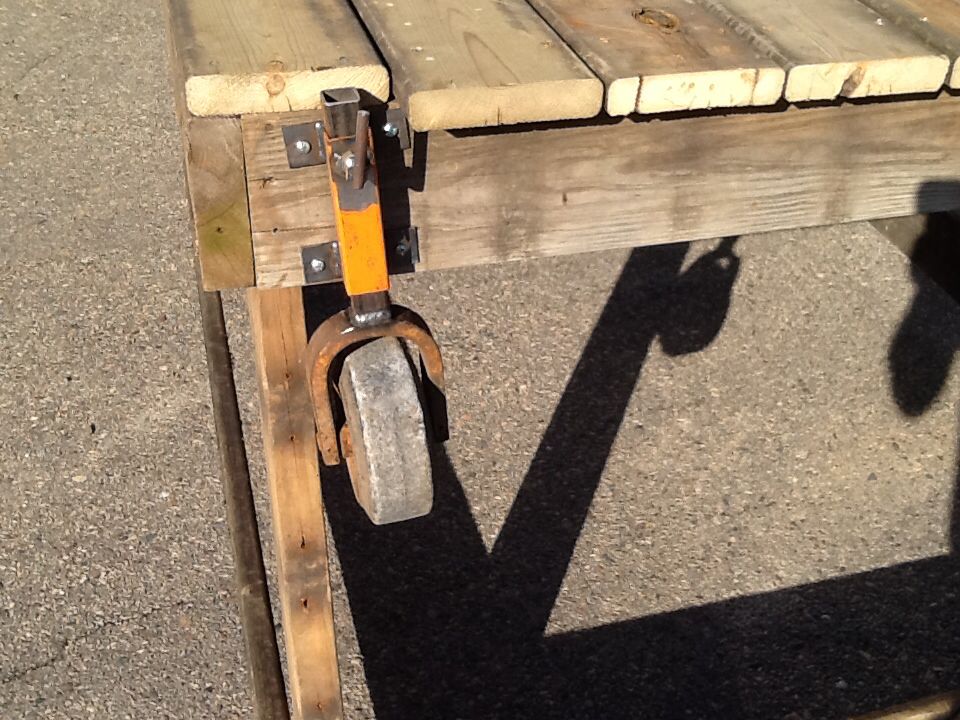 Here it is hooked up to my ATV. It also makes a pretty decent trailer.