I have decided to thin the herd a little more, I had a few good years at work so this one is on the chopping block.
This beauty was built by Rivers Bend Gun Company. It features a silky smooth, Defiance Tenacity action. A Bartlein #3 contour, chambered in 6.5 Creedmoor (1-8tw) and hung on it is a Triggertech Primary. This slick barreled action is all nestled into a beautiful McMillan Classic Hunter stock, with a full bed job and feeds from BDL floorplate. All metal is ceracoated OD Green.
Rivers Bend calls this build the MDR (M)issouri (D)eer (R)ifle. The complete package weighs in at 7.85lbs. This is an unfired, new build. I would like to get out of this what I have in it. -$2900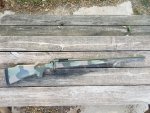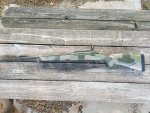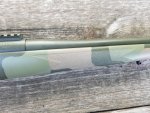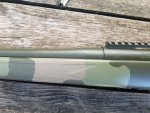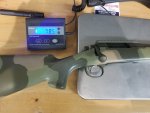 Please feel free to text or call 8167862895 for any details. This is a new build only fired to ensure function. This will also ship in a hard case to the FFL of your choice.