Hi, Sincerely
Banned !
Full Member
Minuteman
Nov 27, 2017
8,140
29,991
Hi,
Sneak Peak at our new receiver
We acquired the rights to the original Status Guns receiver design from New Zealand and made some functional changes to the bolt, etc. Production version bolt is complete and I should be able to get a few pictures up this weekend of it. The action body remained the same as the original design.
Awaiting Manners LTR stock so we can progress with testing our production/custom rifles.
All manufacturing will be done in USA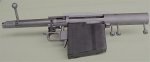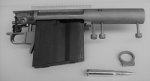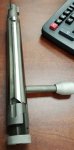 Sincerely,
THEIS
Last edited: