Full Member
Supporter
Full Member
Minuteman
Looking to sell a couple of neck sizing dies that I don't use. To that point, I really can't recall if I've ever used these or not, if they have been used it's for only a handful of rounds.
Both dies are redding neck size dies, non bushing.
Asking $40 shipped a piece. Let me know if you are interested.
4/7- **Reduced** $30 shipped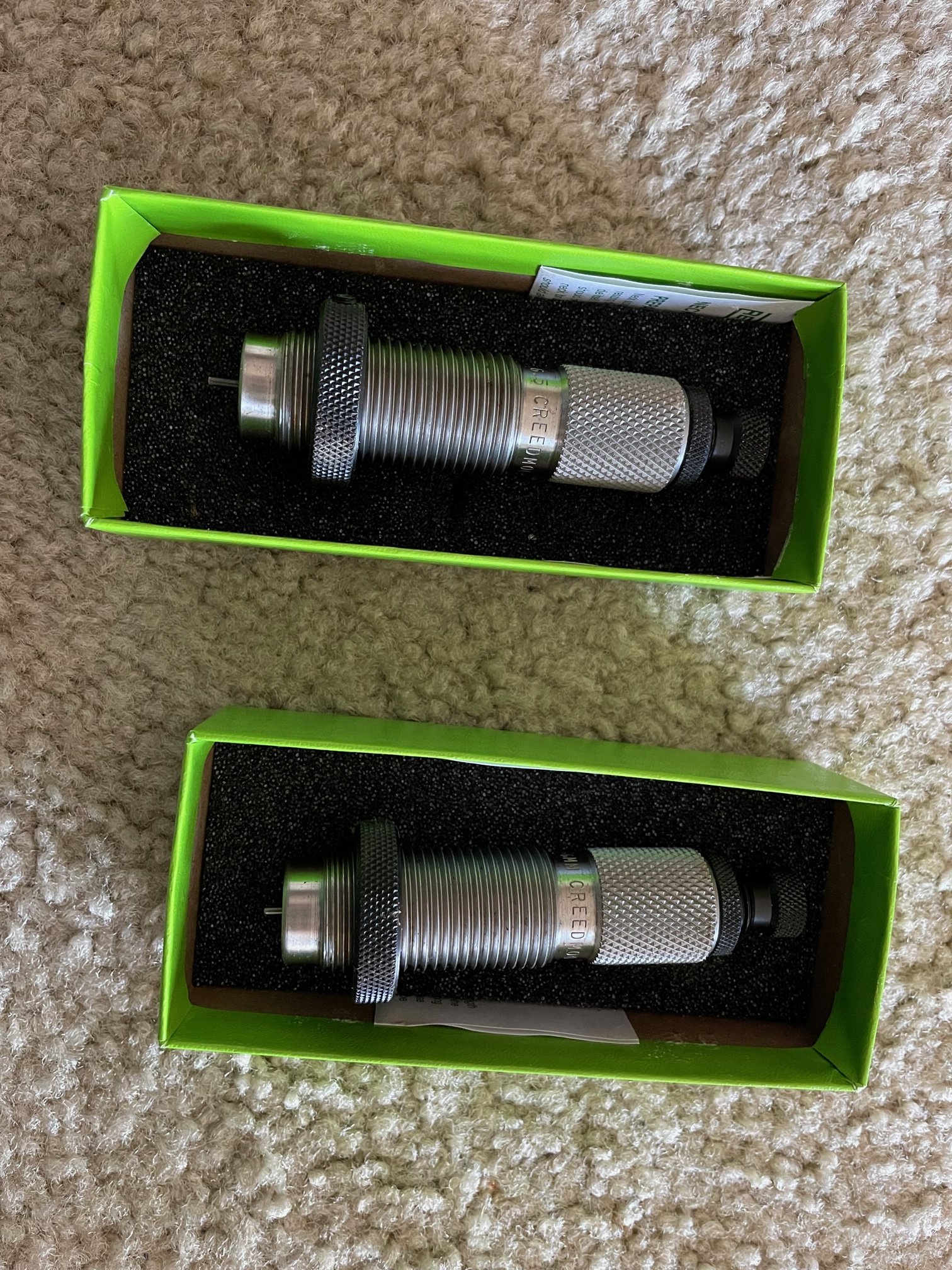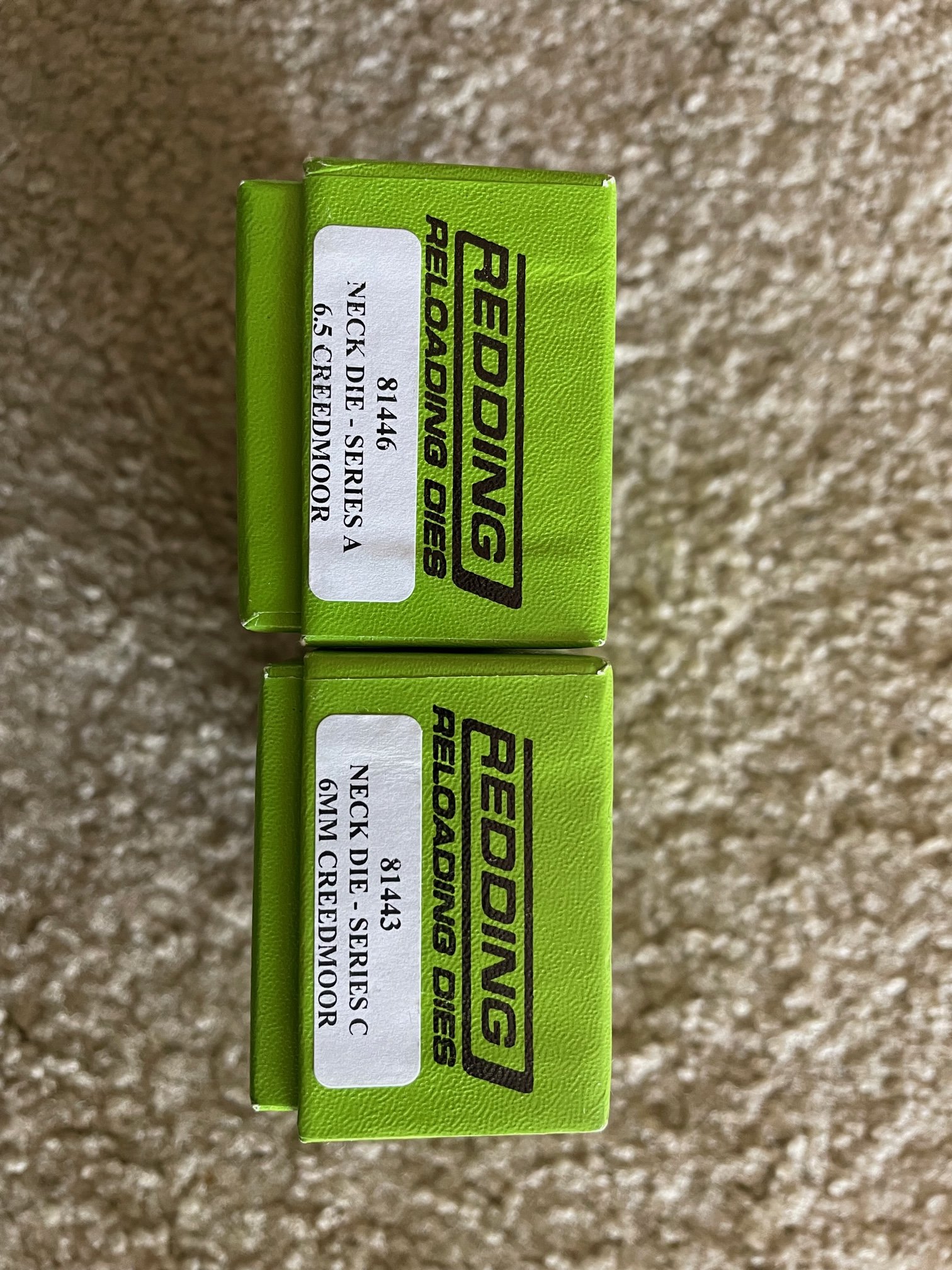 Last edited: