For sale is my Remington 700P in 308 w/ 26" factory barrel with Manners T2 stock.
Receiver is fully glass & pillar bedded
PTG Bottom Metal (not bedded)
has 2 QD mounts, & 2 sling swivel studs,
Steel Picatinny rail (can't remember the brand)
2 x Pmags included
~560 rounds down the tube
Willing to split up the stock and BA.
Great shooter, but I haven't shot it in over a year and the wife has been nagging me for a while...
Whole Package: $850 Shipped to your FFL.
Manners Stock: $500 Shipped
Barreled Action & Trigger:
$400
pending
2 x PMags:
$35
Shipped SOLD
Harris Bipod: $
40
shipped SOLD
Paypal is ok, but you pay the fees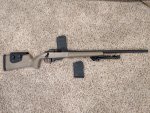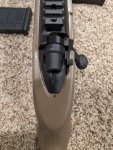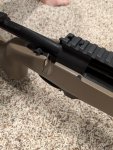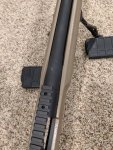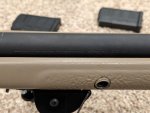 Last edited: