Sergeant of the Hide
Full Member
Minuteman
I took my rifle to the range yesterday to get it zeroed and to finish breaking it in. While attempting to zero, I noticed my impacts shifting mysteriously. I shot a couple 5 round groups in a string, and two rounds would group one place and the other three would group in another. I put about 30-40 rounds through trying to figure out what was going on. Some background on the setup: the rifle is a savage action with a PVA barrel nut barrel on it in a savage accustock. The accustock was contacting the nut when I got the barrel, but I opened up the channel to fit it. I thought it was possible rubbing yesterday, so I pulled the barreled action and opened up the channel some more to make certain it was clear. The scope is an Athlon Midas Tac 4-16 I bought lightly used off a member here. I tried my hand at bedding the scope base to the action with epoxy, and the 20 MOA base must have turned into about a 40-50 MOA base due to excess epoxy because I could not adjust down enough to zero the scope with Warne rings last time I took the rifle out. However, I was able to zero at 100 yards 4 mils high. I don't quite remember how many shots I took, but once I had it zeroed I shot at least a 5 shot group with all rounds within an inch. I then took it to 600 yards and was able to consistently hit my 2/3 IPSC plate. After not being able to zero with the Warne rings, I purchased Burris XTR signature rings and mounted the scope in them so that I could add elevation into the scope to get it zeroed. I checked torque on the rings, barreled action, and scope base. Nothing was loose. I am inclined to think this is a scope issue or my base is possible warped, but I am curious what the hide thinks. Below are pictures of the target at 100 yards. When zeroing initially with the Warne rings, I did max the scope out in elevation. I believe it is possible that maxing it out could have loosened something in the optic, and that may be the source of my problems too.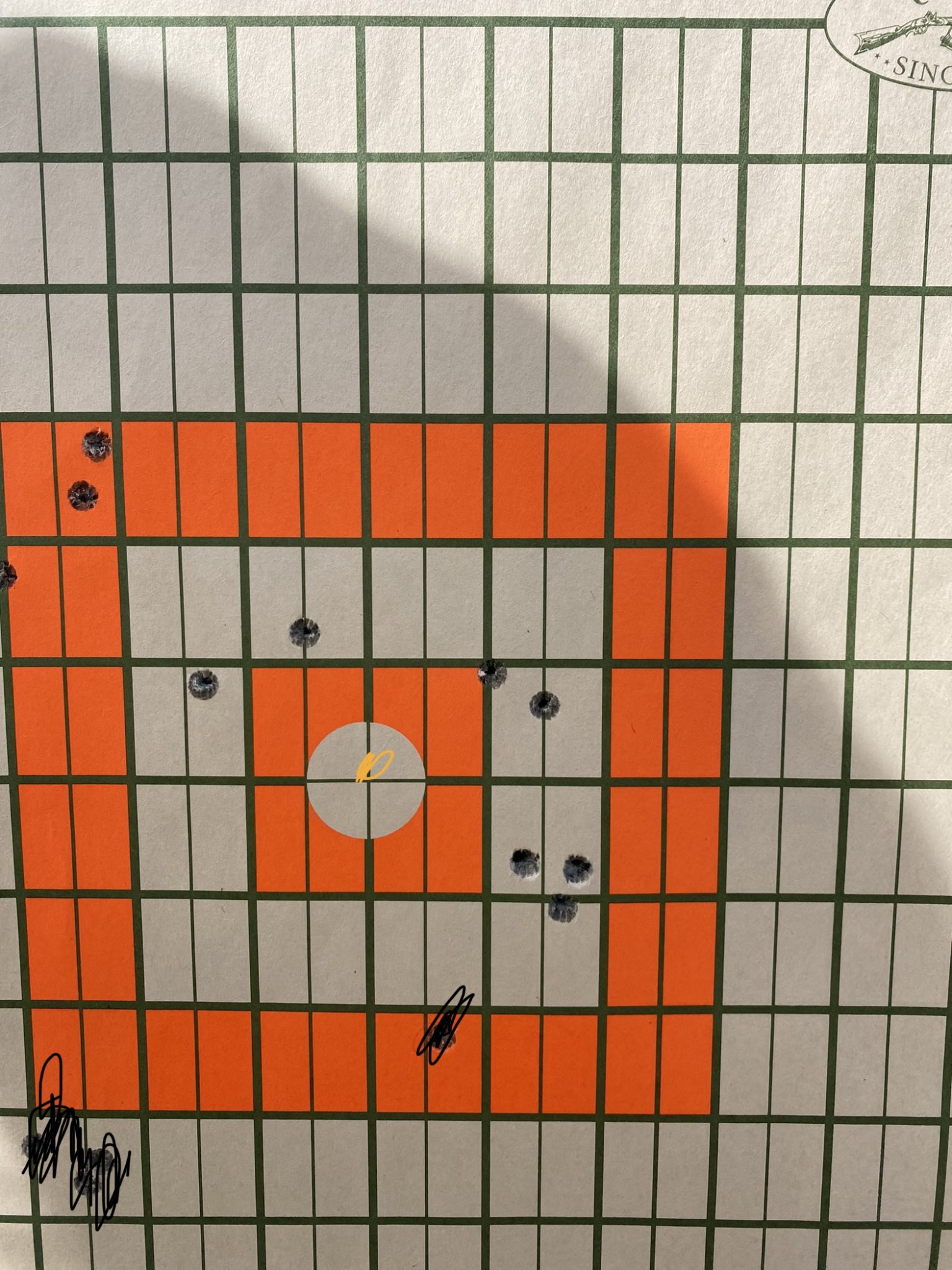 All the rounds not blacked out were shot at the center of the target (orange mark). The groups are top left in orange, top left in white, top right, and bottom right. The spread on the two upper left groups is likely just due to me rushing shots to see what is going on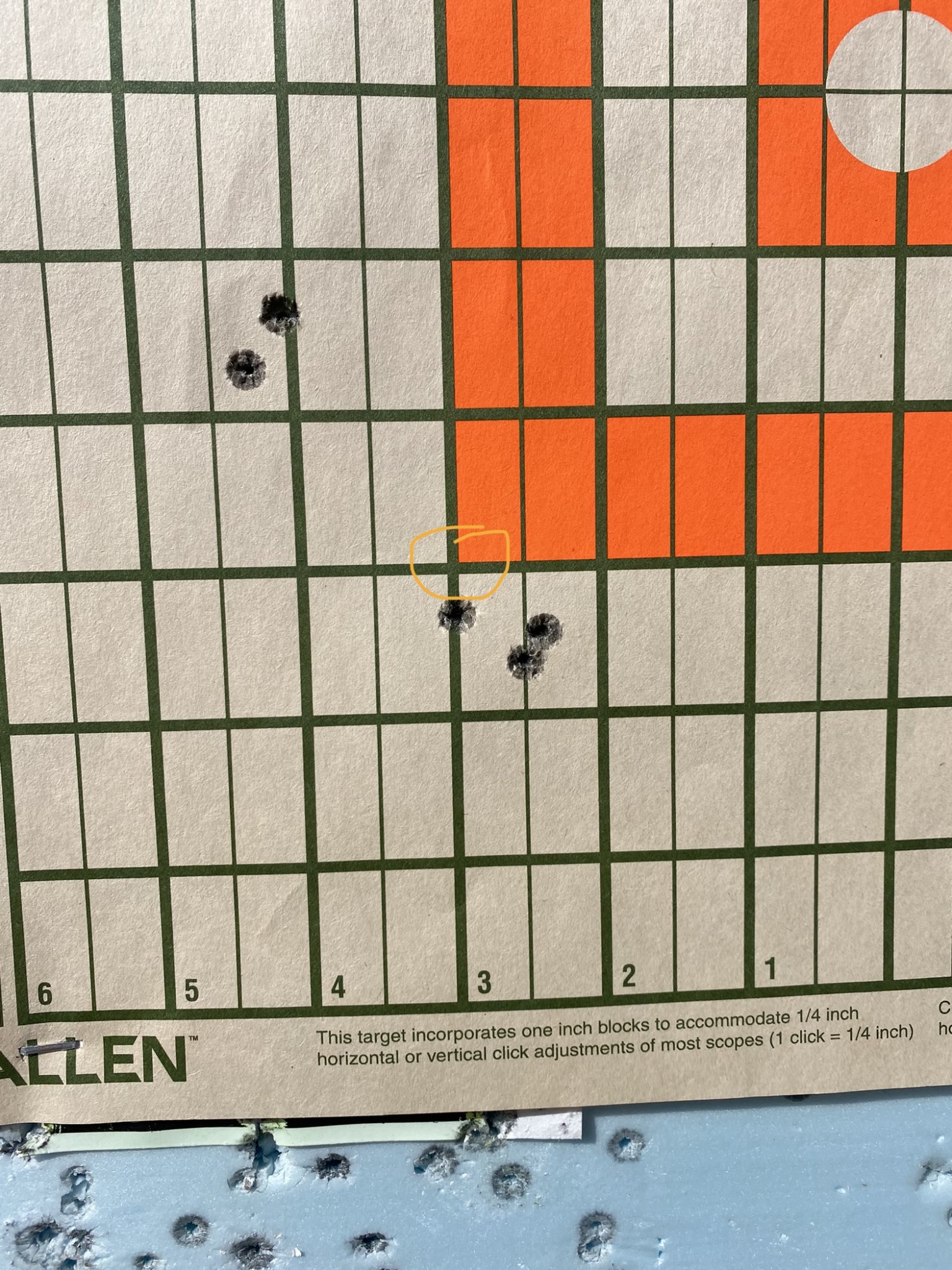 This was a 5 shot group aiming at the corner of the orange.