Gunny Sergeant
PX Member
Minuteman
I have a Sachtler Plate for a tripod.
Comes with 8 extra mounting plates for varoius stull for your tripod.
Also has a bubble level to keep you on the level.
You can use this on any tripod with a 1/4-20 screw or bigger one.
Attaches on the bottom I'll put that picture up later
Price shipped
125.00
If need info let me know.
Thanks,
Thud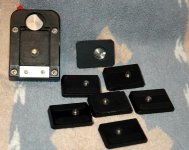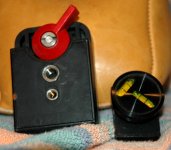 Last edited: