Hello all, I wanted to share my experience with the savage 10 BA. I'm a big time believer in Savage because ALL of mine shoot. Especially my lrpv 204 ruger. But anyway I work at a local gun shop and when this gun came in I had to have it. They only did 100 of these for our distributor but I'm sure you could get the custom shop to build you one. This is a savage 10 BA in 6.5 creedmoor.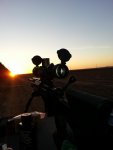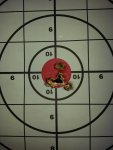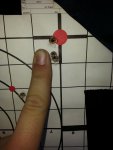 The first target shows the 3rd 4th 5th 6th 7th 8th 9th rounds through gun while cleaning in between each shot
The second target with my finger beside it shows 3 rounds to the right of my finger the size of my nail after some breaking in. The round above it was cold bore shot after copper was stripped.
Overall I'm very happy with the gun and managed to shoot a 4 inch group at 700 today. The gun shoots better than I do so I cant complain!