First official question post here, so mods please move if necessary.
Anyways, my first real DMR intermediate to long range set up is a SCAR 17s with a 4-16 vortex ffp on top, but what I really wanted to talk about was the mount, and I have several question for those who may know more than me.
(pics below)
This is not just another inquiry into "what mount should I use for my scar so it doesnt destroy my optic" but more of a search for information on the A.R.M.S #72 30mm mount, as I cant find info on it anywhere hardly and the CS reps at A.R.M.S are less than helpful. I like A.R.M.S products and own several of their mounts and they are incredibly robust and machined to very tight tolerances, but A.R.M.S is an old school company, as in their website doesnt look like its been updated since 2001 (and it probably hasnt been) and all their current products are things that wouldve been high tech 20-25 years ago ie. HK g3 scope mounts and FAL pic rail adapters and such.
So... for the pics, and then the questions.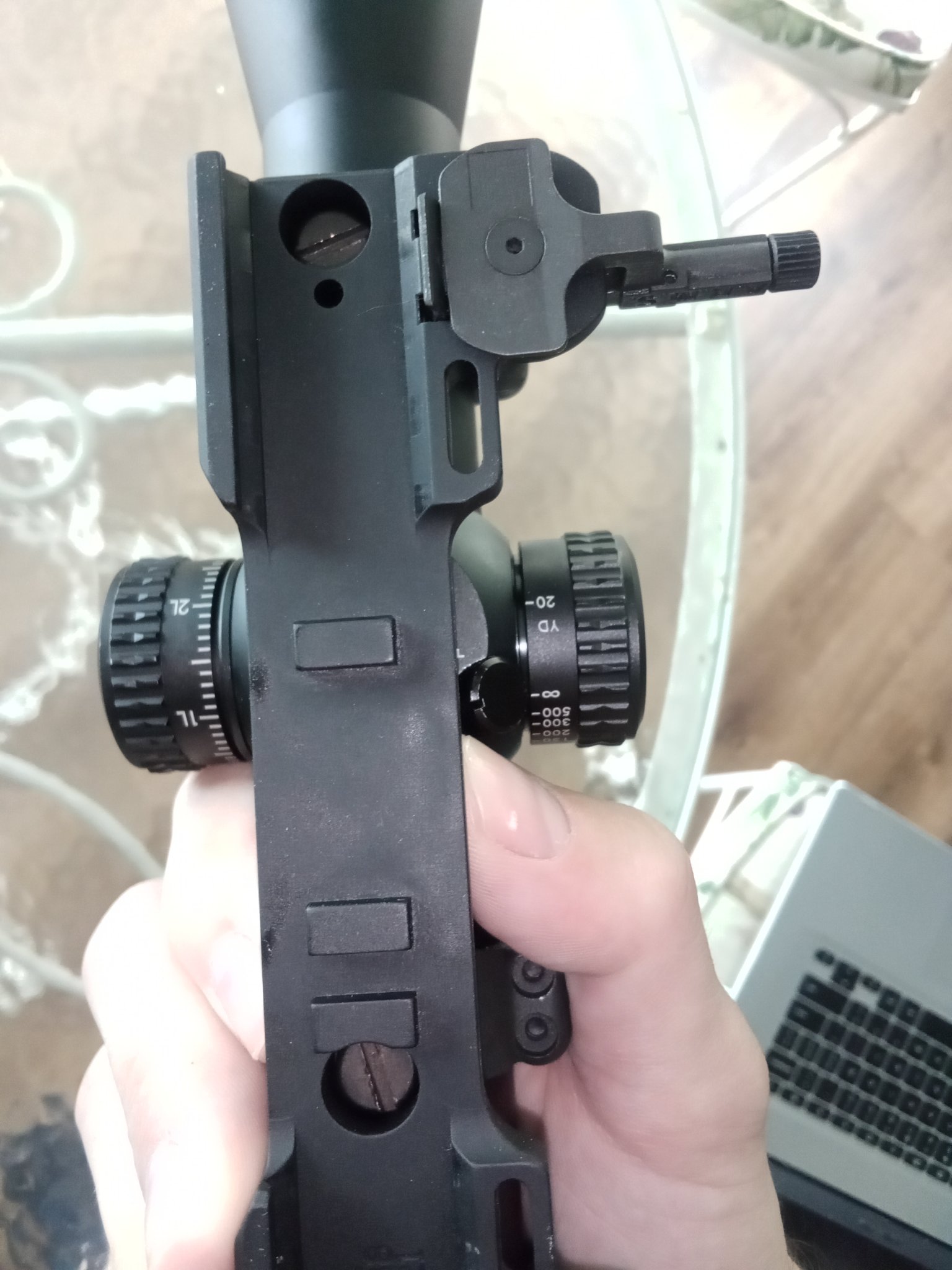 I picked this mount because it was around $200 like other quality mounts (geissele, ADM) that are typically recommended for the SCAR 17 but it has a harmonic recoil reduction spring running through the center of it which is a feature I havent seen on any other mount, as well as it being rated for 300wm, 50cal, up to 40mm anti-material rifles.
My problem is the Vortex 4-16 ffp i want to use didnt clear the base of the mount at first so I loosened the screws underneath holding the rings on, tightened them around the scope, and then re-tightened the bolts in the base. It seemed to work, but the rings didnt seat all the way into the mount. I assumed that this is the way this mount is supposed to work as I cant see any other reason for it to be designed this way, otherwise youd think that the rings would be all one piece with the mount right?
Does anybody hear have any feedback or experience with A.R.M.S mounts? I shot about 60 rounds through the rifle and the setup seemed to work. I took the mount off and put it back on and it held zero, but i did notice that after about 50 rounds one of the bolts on the bottom had become about 1/8th of a turn loose which worried me a little bit, but I guess that could be attributed to the mount needing to settle in place, or the scope and mount just being outright incompatible with one another, which I hope is not the case.
Please help sniper wizards