Wanting to try out a ZCO 5-27 so I'm parting ways with this S&B 5-25. It's everything you'd expect from an S&B, DT CCW MTC turrets with out the locking feature, illum works great, and has the H2CMR reticle.
Have the original box but no paperwork or anything. Had purchased it from a fellow on the hide early this year. Scope is flawless.
Will include in the sale a AADland throw lever and butler creek caps, sunshade, and Spuhr 4002 mount (0moa, 1.5") with the box it came in. The box does not say it's MTC but I can assure you it's MTC. (Also the pictures show the AADmount caps, they are NOT included and will be replaced with butler creek caps as I will be using these caps on my other SB)
Prefer to sell as a package as I will have no use for the spuhr mount and other accessories. Scope has lived on a 6.5cm and is currently on my 22lr where it's been for the last several months.
Dope cardholder is not included in sale.
Asking 2700 discreet paypal f&f or add 4% for g&s. Open to offers however!
SOLD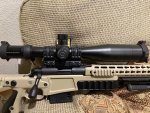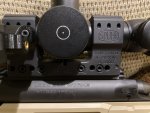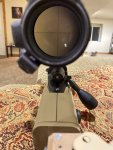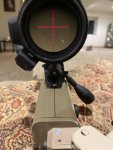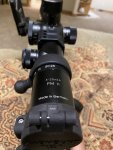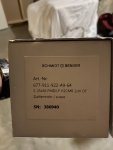 Last edited: