I fly stuff and I know things.
Online Training Access
Belligerents
Dec 13, 2004
2,454
1,904
219
***SOLD!***
Looking to sell a Sig Tango6 4-24x50 in mrad w/ the Dev-L reticle. Scope is in excellent shape aside from a few tiny marks on the edges of the turrets, and it's missing the green fiber optic tubes on the mag ring indicator. Everything works perfectly, the LevelPlex fires right up, and the illumination is bright (though a tiny bit off center as it is with all of these). Glass is top notch! These are in the same class as a Razor Gen2, but they sell for a good bit less.
This has been an amazing optic while I've had it, but I'm trying to match up my reticles (EBR-7C), so it's up for grabs. I'm looking for $1000 OBO for the scope w/ sunshade and bikini covers (not pictured, and don't fit w/ the sunshade on). No box or papers. No trades at this time. If the buyer is interested, I also have a set of APA 34mm 1.031" rings for another $120 (only for sale w/ scope). Any questions, just ask. Thanks!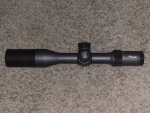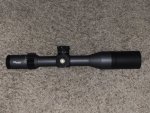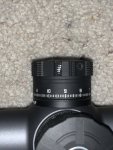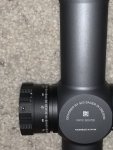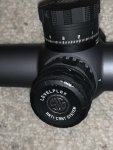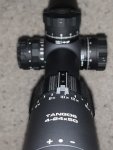 Last edited: