You gotta want it....
PX Member
Minuteman
SB PMII 5-25 with Dt2+ turrets 27 mils of travel.
Been running this scope since it came out love the turrets. I can take off the camo wrap if desired.
Tenebraex lens caps.
Sphur 4002 1.5" 34 mm 0 mil with a-0037 picatinney mount. Mount has been painted to match my rifle but can easily be stripped and recoated.
No marks on tube or glass. One of the elevation screws was partially stripped from SB. I called up SB USA and they told me to toss the provided Allen key and use a #8 torx because it fits better and it works great no issues. The torx key I bought will come with the scope.
Scope by itself 3000 shipped with the caps.
With the Sphur mount 3450 obo.
Only trade I am interested in, is a high end pvs14 wp set up
.
Thanks,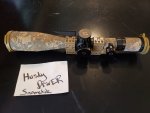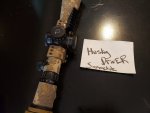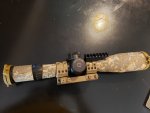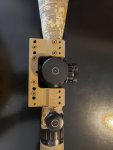 Last edited: