Emma and Haley
Supporter
Full Member
Minuteman
Fellow Hide Members,
I have 2 boxes of Lapua and 2 boxes of ADG brass for sale.
Both brands are new unfired brass. I purchased these from midway.
Lapua is sold
ADG is sold
Paypal FF (or you pay the fees of $7 for the lapua and $4.70 for the ADG).
Thanks,
Jay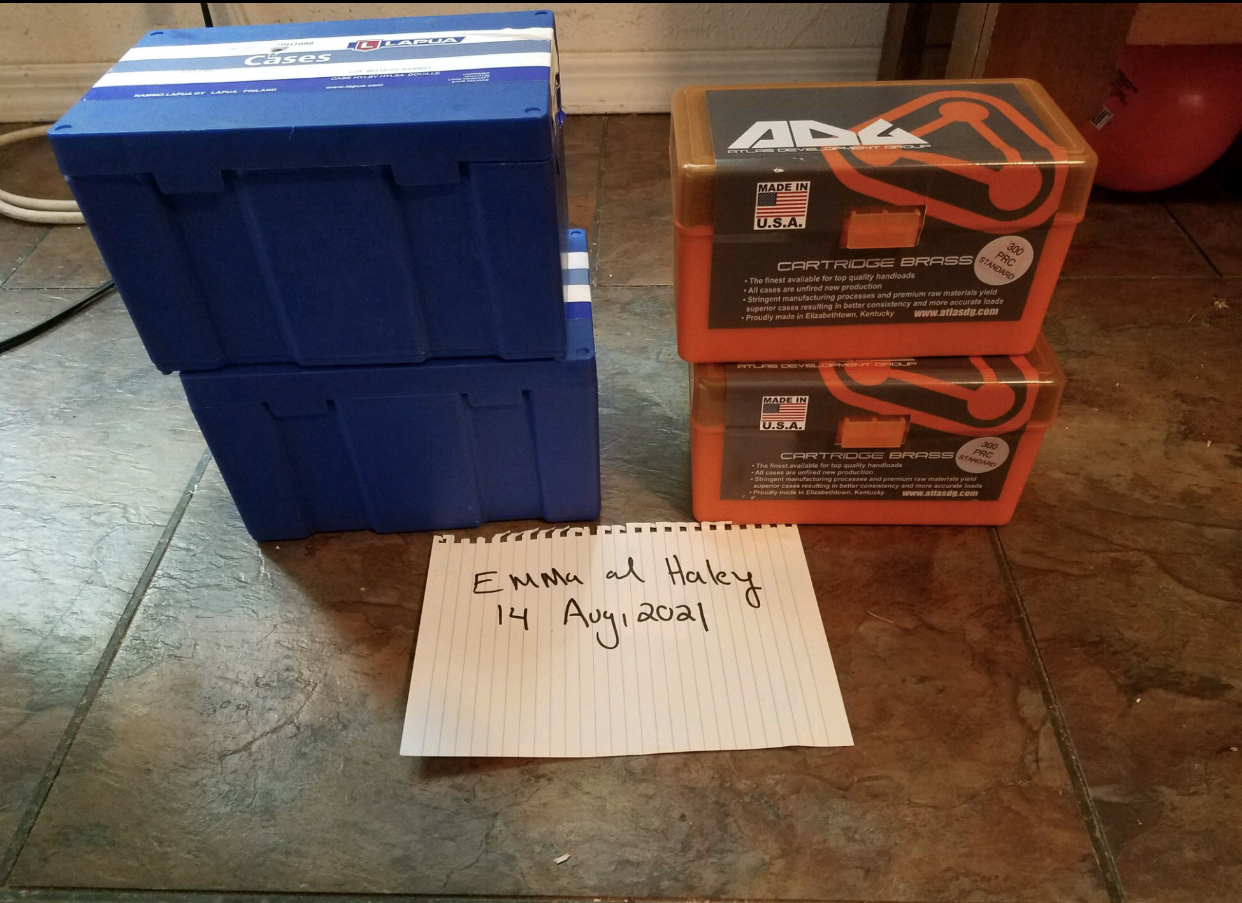 Last edited: