Ammo prep guy
Supporter
Full Member
Minuteman
Supporter+
Mods please delete if not allowed.
Im a disabled vet /stay at home dad with time on my hands.
I can de prime, swag , clean , deburr and uniform all primer pockets on everything.
Everything will be tumbled in stainless steel media .unless you want it cleaned in dry media
pricing will be based on what you'd like done and quantity.
De-prime, swag , clean , deburr and uniform all primer pockets and aneal. .20 for rifle brass
Clean and anneal rifle brass .10 per case
Pistol brass Deprime,swag, clean,deburr and uniform primer pockets .10 per case
Just annealing (I use a bench source)is .05 per case
Resizing can be done for an extra .10 per case (just send me a sized case and I'll match your specs)
trimming - .05
for .338Lapua and other calibers with caseheads larger than .532" the cost is .25/case.
Brass will be shipped back via Priority Mail boxes which cost $8.45 for Small, $15.50 for Medium and $21.90 for Large.
Please include something with your name, address and Hide screen name with your order.

Please message me before shipping your brass.

Here's the Ship To address:

Dave Camden
116 Erie st
Salamanca, NY 14779

I accept PayPal F&F, cash app, Venmo , and postal money order
Be sure to tape the box thoroughly and cushion the cases with bubble-wrap or some padding, the Postal Gorillas are not gentle.
Please use a NEW box, used boxes often lead to crushed casemouths.
trimming is not offered do to liability issues of people using certain specs for certain rifle and what not.
please feel free to message me with any questions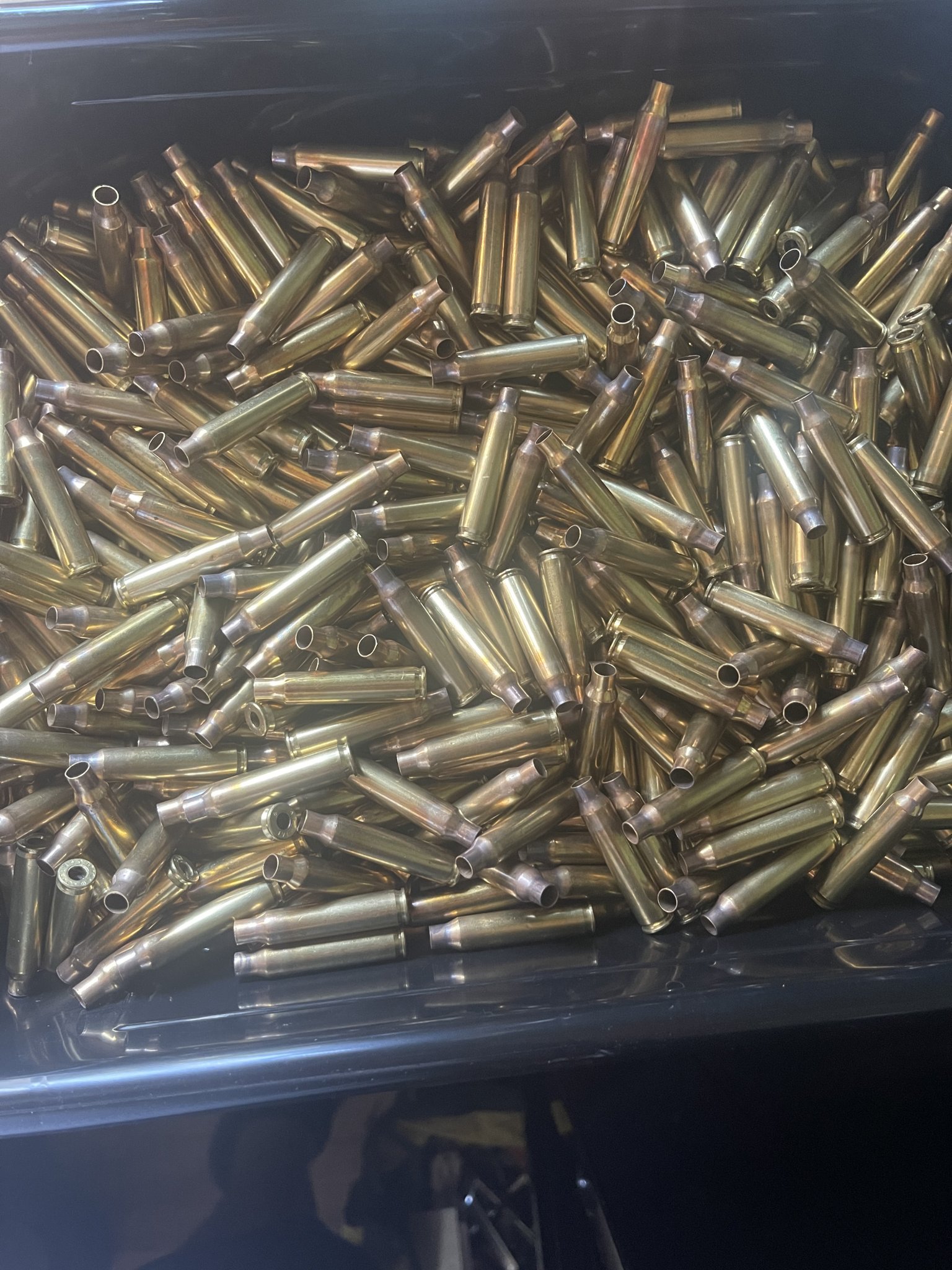 Last edited: