Sergeant
Supporter
Full Member
Minuteman
I have two spare AI barrels:
(1) AXMC 338LM 20" unfired barrel w/ M18x1.5 thread. Green color.
$535 shipped.
SPF
(2) Used AX/AT 6xC 26" barrel that I got in a package deal. Black color. It's a Rock Creek blank spun by Accurate Ordnance. The original owner told me he fired 483 rds. He also gave me 200 rounds of custom made McCourt ammo tuned for this barrel (new Norma brass, Hodgdons powder, CCI 450 primers, 115 Dtac). I have not shot it since I don't want to get into another 6mm caliber.
$650 for both barrel and the ammo.
SPF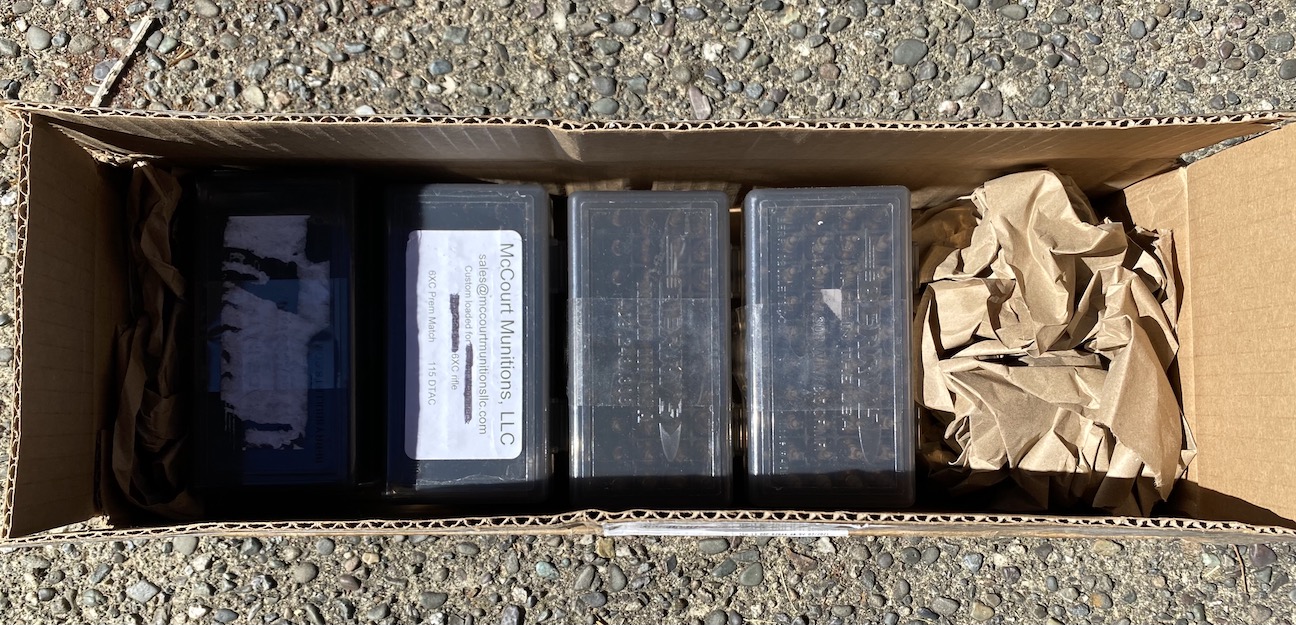 Last edited: