Sergeant
Full Member
Minuteman
I've been reading about putting together a 10/22 build since I'm a lefty and got rid of my right hand bolt Savage MKII BV. I ended up buying a KIDD fluted match heavy barrel, KIDD complete CNC bolt, KIDD cocking assembly and bolt buffer as well as KIDD single stage trigger which is extremely nicee.
Also I got tactical solutions Vblock and Bell and Carlson tactical/Varmint stock.
Optics are EGW 20 MOA base with Super Sniper 16X with cheap weaver rings which are in the process of being replaced.
I put it all together yesterday and bought a few Wolf Match Target rounds to try out and it seems like it's gonna be a shooter.
Conditions were crappy to say the least with the wind around 8-10mph at times, often higher than that but I couldn't wait to try her out. Groups were shot off bench with bipod and rear bag.
Here are two pics: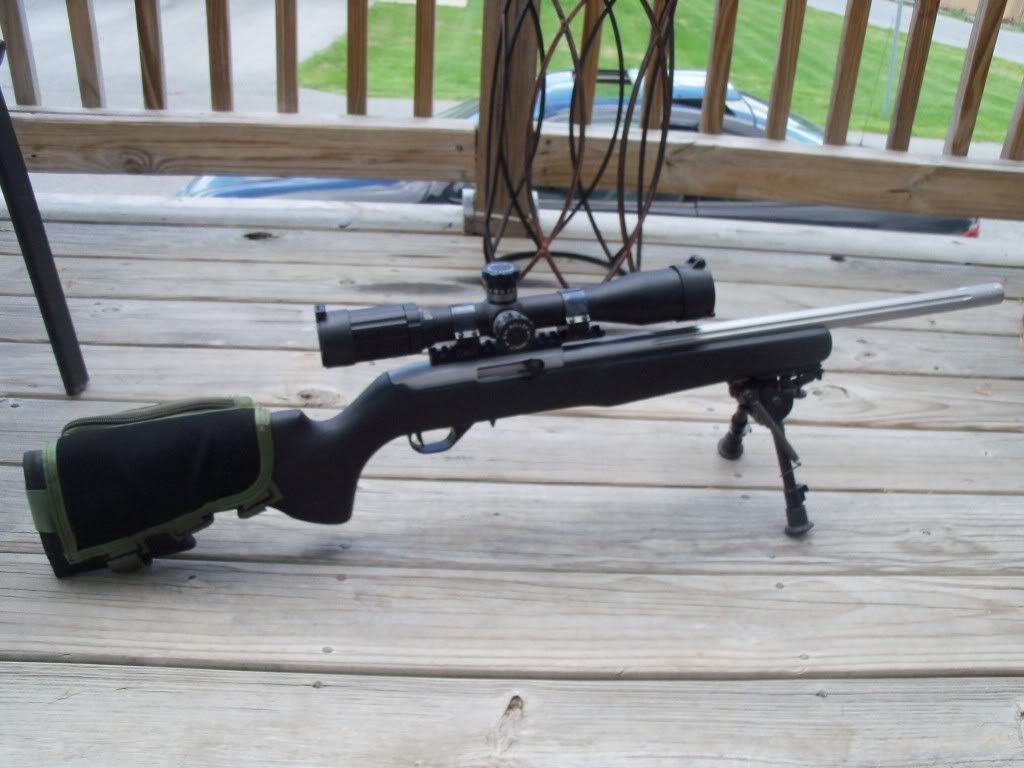 Today I went back hoping for less wind, but it was just as bad. I tried some fed 510 which shot ok but nothing great then figured I'd clean the barrel and fire some Wolf Match Target at 50 then try 100. It tightened up nice after a few groups.
The 100 yard, I shot the top 5 then shot 5 at the bottom and they all seemed to be hitting close together so I loaded 5 up and fired more. I did 4 strings of 5 just firing fast and got a decent group minus the 3 fliers. The fliers seemed to be the first round fired for the 5 round strings. I was shooting off a bench with rear bag and bipod so it was probably me
I'm quite pleased with this so far.
Alan