Send it!
Supporter
Full Member
Minuteman
Supporter+
Vectronix Safran COTI (Clip-On Thermal) Monocular Basic Equipment Kit for PVS-14

- SPF



Package Includes
COTI
Mounting Bracket (PVS-7, -14, -15, -18, -23)
Operator Manual
Lens Cloth
Black Soft Case 2" x 4" x 5"
Specifications
Dimensions: (5.5" x 1.5" x 3")
Weight: (5.8 oz) Including Battery
Monocular Magnification: 1x (optical) 2x (digital)
Field of View: 20° Circular
Thermal Sensitivity: Detection: >500m | Recognition: >300m
Sensor Resolution: 320x240 pixel 8-12μ wavelength
Polarity: White Hot or Black Hot
Viewing Modes: Full Thermal, Patrol, & Outline
Display: Micro Display with Adjustable Brightness
Red Hue Display converts COTI device into handheld thermal monocular
Battery Type: (1) 3VDC Lithium CR123A
Operating Time: > 3.0 hours at 73° F
Optic Details: Sensor Type: Uncooled LWIR Microbolometer Fixed Focus Objective Aperture: f/1.15
Package is like new, less than 1 hour total run time just testing unit out.

Strictly Offensive Kit – CUBA (COTI USB BATTERY ADAPTER) BNIB

- SPF



Package Includes
step down circuit to ensure the COTI only gets the desired 3V of power
prevent the "low battery in 10 minutes" notification
https://strictlyoffensivekit.com/products/the-cuba-coti-usb-battery-adapter
Brand new, never used or taken out of the bag.
Prefer PP FF, MO or personal check, can also do guntab. Includes shipping via USPS Priority. If you'd like insurance or other shipping option you cover the difference.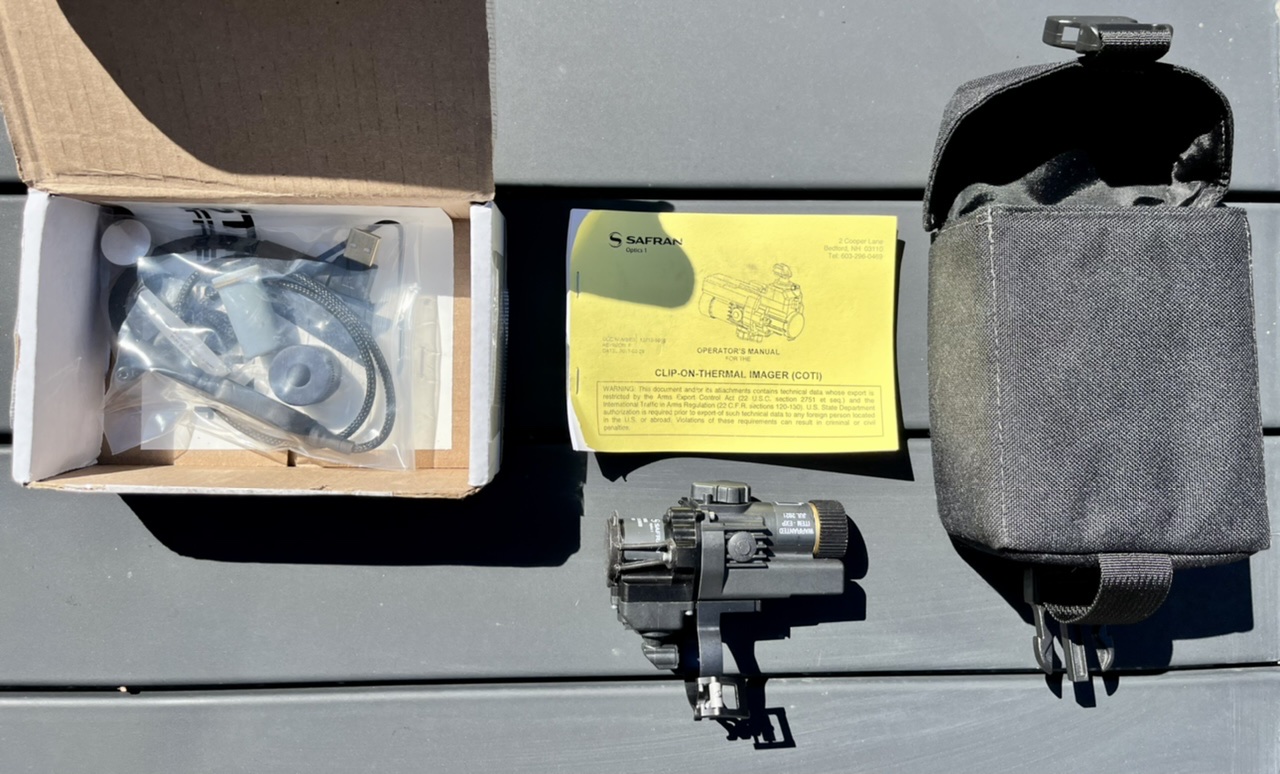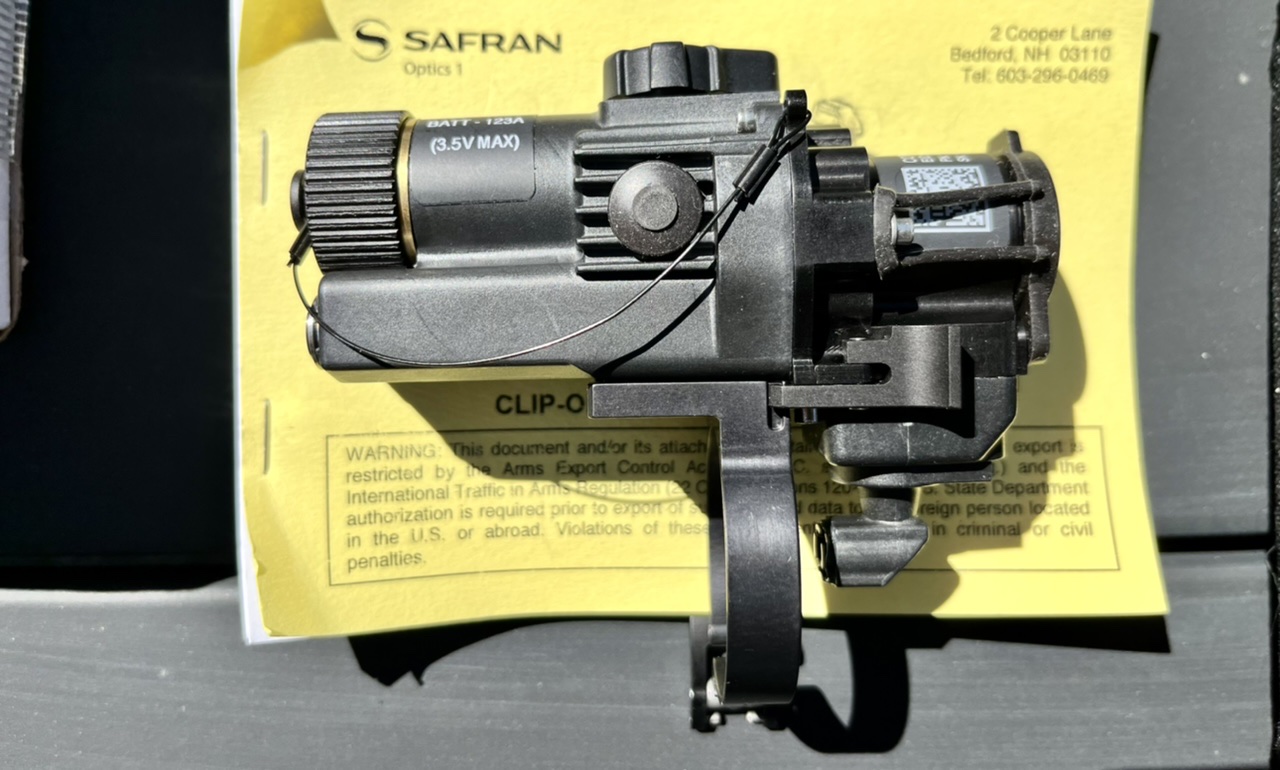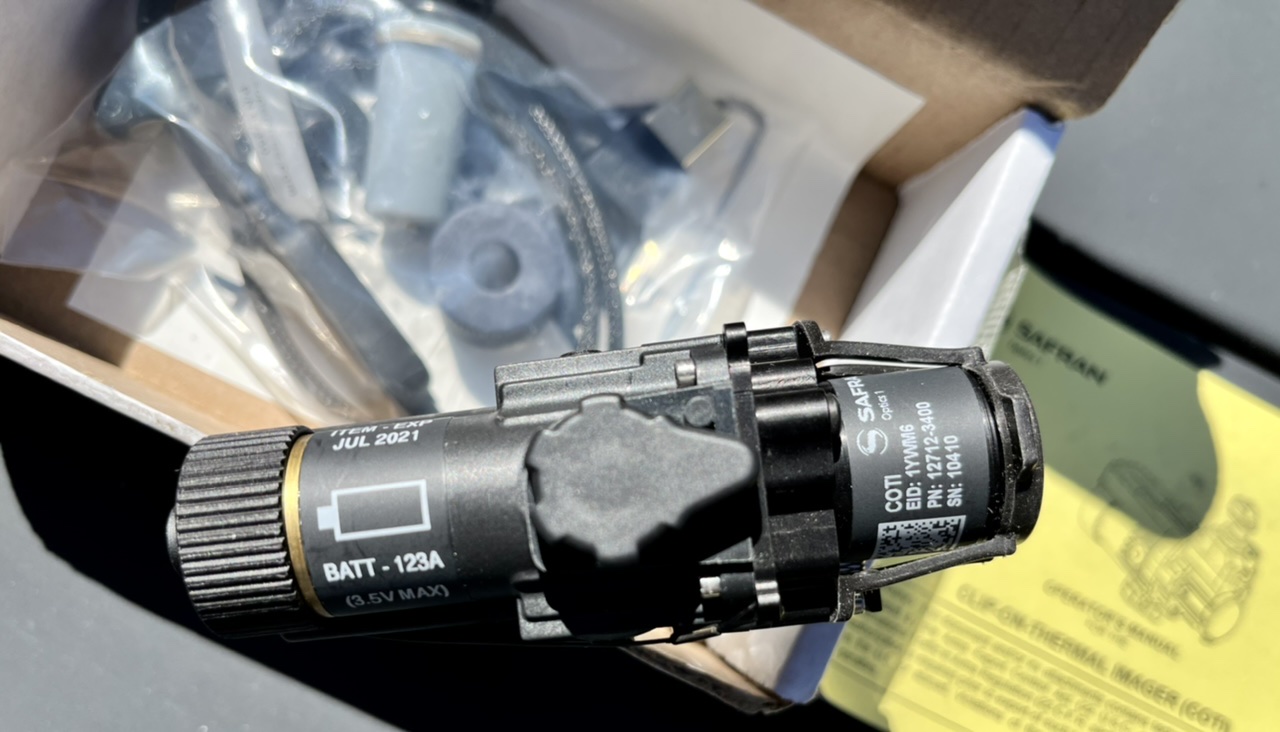 Took this pic just the other night, hard to get my phone and everything in right position, this was on "outline white hot" mode, you can also rotate the menu and the unit itself, image looks much better than how my phone capture it but wanted to show the unit works.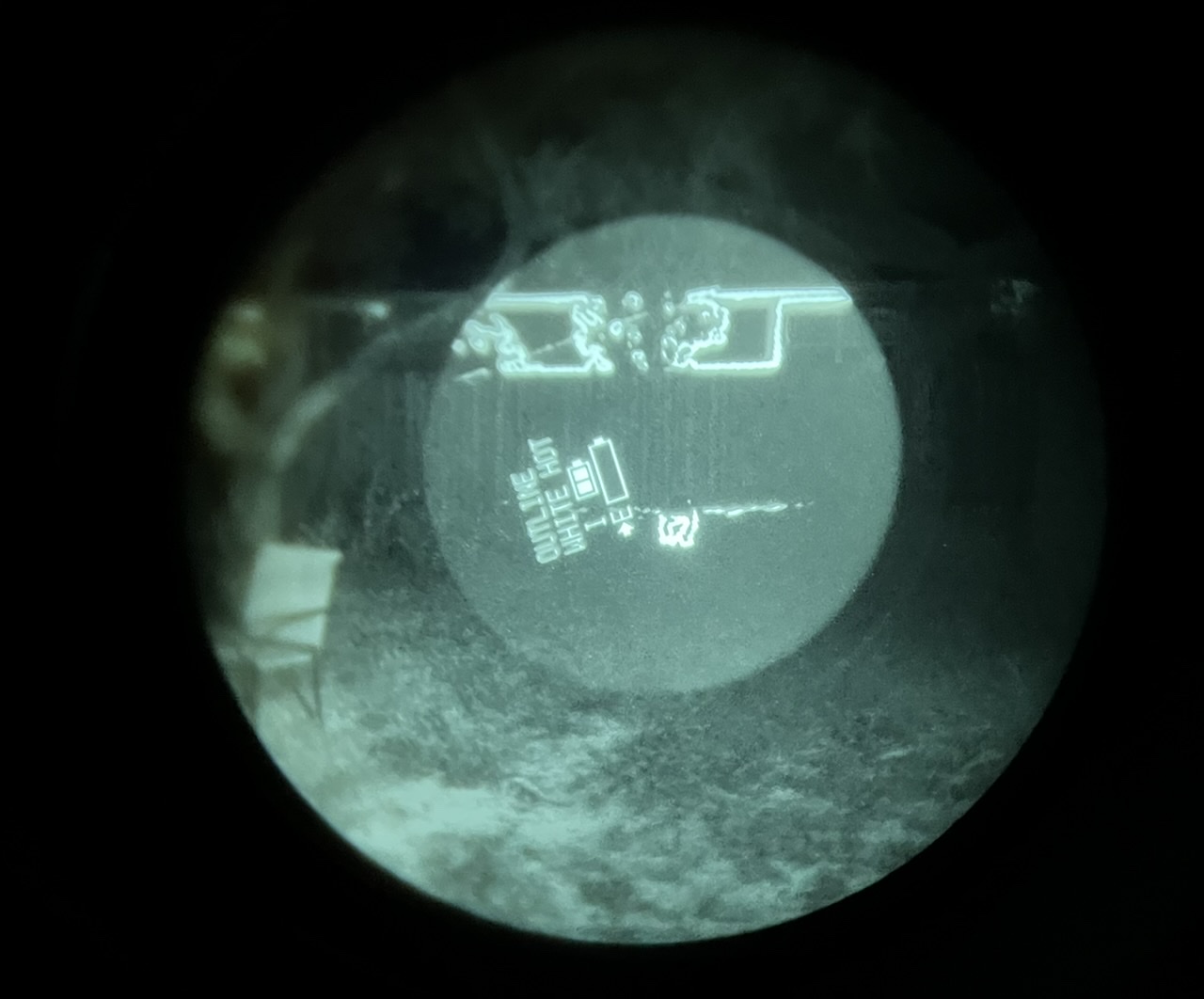 Last edited: