Gunny Sergeant
Supporter
Full Member
Minuteman
Supporter+
One 500-count box of 158-grain cast .38/.357 Round Nose Flat Point bullets.
$55.00 (OBO) per box delivered in a SFRB.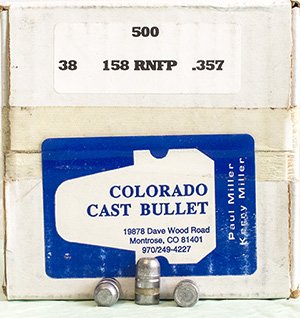 I can accept USPS money orders (preferred) or discreet F&F Paypal (so long as there is no mention that anything is firearms-related).
Standard procedure:
The first person to post "I'll take it" here, followed by a PM, gets the item(s). Please, to avoid confusion, you must post here first; PMs without the post here will be ignored.
Thank you,
Richard
Last edited: