Sergeant
PX Member
Minuteman
More clean out.
ALL PRICES ARE SHIPPED AND INSURED WHERE LEGAL IN THE LOWER 48.
#1. 2 sealed cases of Berger Ammo 6mm creed 105 hybrid. Different lots because target sports usa can be dumb like that. 400 rounds total. $900 for both, $475 if you buy one case.
#2. Factory 24" AX 6mm creed barrel with Tbac brake, thread protector and breech thread protector. 150 rounds fired. 50 FGMM 105 hybrid and 100 spark munitions 105 hybrid. The thing is a laser with the spark load. I haven't shot the Berger ammo through it but I expect it to be equal to the spark load. $650. If you buy it with the Berger ammo I'll do $625. SOLD
#3. Sealed case of Speer lawman 45 acp 230 grain ball ammo. $625 SPF
#4. New tacsol SBX barrel for 10/22 variants. $180 SOLD
#5. HK 45c mags. Now 9x 10 round. 4x 8 round, 2 of which have flat USP baseplates installed. $50 each for the 8 round. $70 each for the 10 round. 3 10 rounders sold, $750 to take the rest of the mags. SPF
#6. KAC URX panel kit. $30 sold
#7. Diagonal Viking tactics vertical grip. $70.
#8. 1911 mags. All 8 rounders. 2 Wilson ETM, 1 Nighthawk and 1 Chip McCormick power mag. $25 each or $85 for all of them. SOLD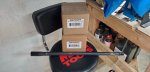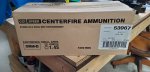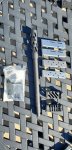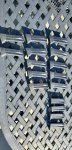 Last edited: