I've decided it is time to clean up some items I'm not using anytime soon that someone else could benefit from I'm sure. Payment accepted via Zelle or PayPal (fees on buyer). Shipping will be via UPS or USPS unless otherwise arranged -- CONUS only. Willing to combine items and give discount or make reasonable deals where possible. PM all offers please.
Berger:
Qty 549 -- 230 Hybird OTM .308... dropped one somewhere lol. 500 same lot. Will not separate. $400
Qty 500 -- 109 Hybrid Target $280
Hornady:
Qty 473 -- 250 A-Tip .308 same lot $320
Qty 200 -- 225 ELDM .308 same lot $90
Qty 100 -- 212 ELDX .308 $45
Triggertech:
Primary single stage w/safety and no bolt release -- box says diamond but it's a liar. $100
Primers:
You gotta come pick them up in Jacksonville, FL or arrange FTF transaction. I travel from Jax to Orlando a couple times a month and am willing to meet up along that route if it helps.
NO SHIPPING.
Qty 1000 -- Federal 215. $125
Qty 1000 -- Federal 100. $70
Qty 1000 -- Federal GM155M $80
Qty 2000 -- CCI BR4 $260
Frankford Arsenal:
Universal bullet seating die -- brand new in the box. Got it as a gift but have micrometer dies for all my gear already. $45
SOLD:
Qty 40 -- 6.5 PRC Hornady 143gr ELDX Precision Hunter $105
SOLD
Qty 62 -- 300 PRC Hornady 212gr ELDX Precision Hunter -- 18 additional 1x fired brass included. Will not separate. $150
SOLD
Qty 400 -- 153 A-Tip 6.5mm same lot $250
SOLD
Qty 500 -- 156 EOL Hunter 6.5mm same lot $340
SOLD
Qty 500 -- 140 Elite Hunter 6.5mm same lot $320
SOLD
Qty 200 -- 230 Hybrid Target .308 same lot $160
SOLD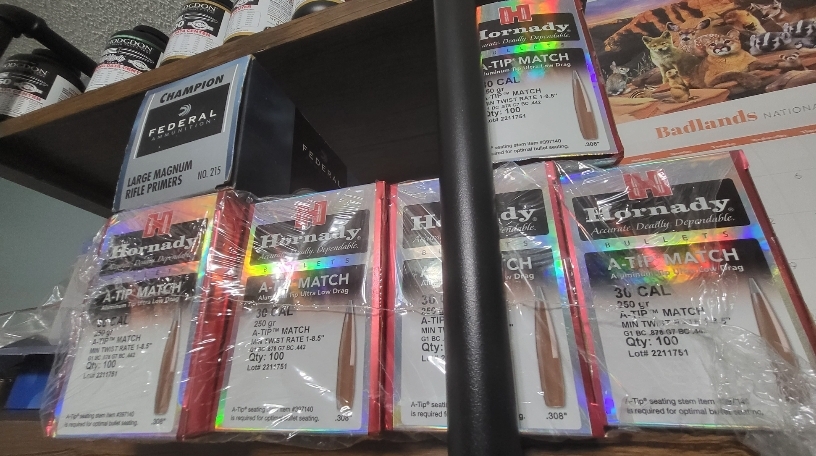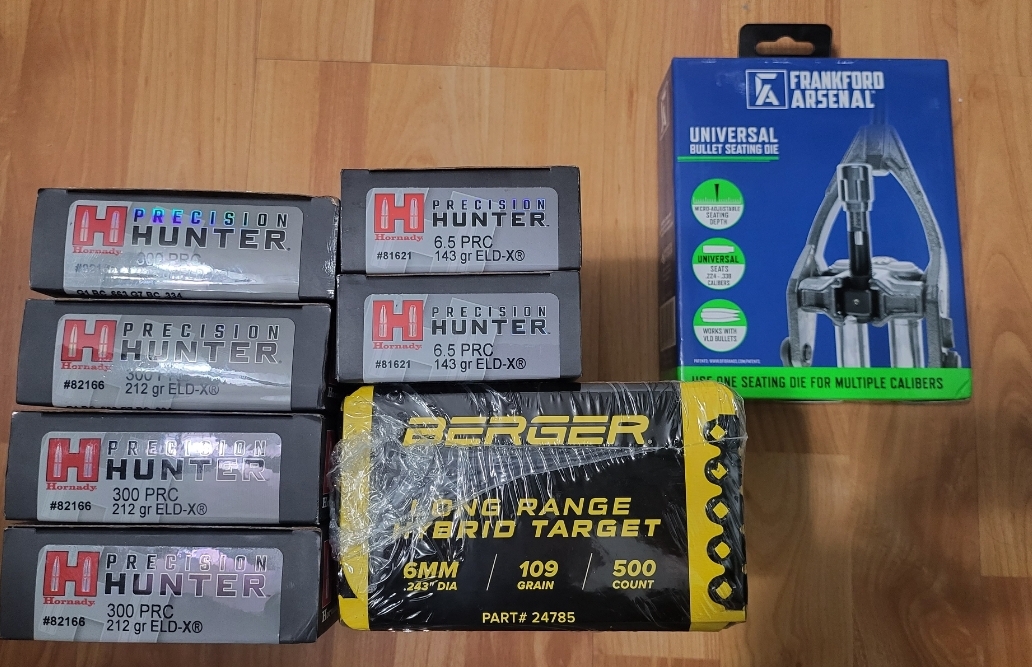 Last edited: