Sergeant
PX Member
Minuteman
Cleaning out some great stuff from the safe to tie up some loose ends and help improve some cattle handling facilities.
ALL PRICES ARE SHIPPED AND INSURED TO THE LOWER 48 WHERE LEGAL. I can and will take more specific pictures and text them as people are interested so I don't clog up the works around here.
#1. Mossberg 590a1 SPX with bayonet, surefire forend and magpul stock. No box for the shotgun but includes the surefire box. Shot very little. $850 shipped.
#2. Marlin 1895sbl with wild west guns trigger. No box. Shot very little. It's not a JM stamped gun but it was put together with marlin parts by marlin employees before Remington shit up the works. $1700 shipped SOLD
#3. CZ 457 pro varmint. Includes box and everything as new, area 419 15 moa rail, victor co adjustable cheek riser and 5 10 round mags. Shot very little and only with PRIME match ammo. DOES NOT INCLUDE OPTIC. $750 shipped
#4. HK 45c. Includes everything as new. Minimal holster wear and shot very little. Converted to LEM and includes original DA/SA parts. Has factory front and 10-8 rear sight. SOLD $900 shipped
#5. HK 45c. DA/SA. Includes everything as new as well as a HK factory threaded barrel. Minimal use, no wear. Has new Heini supressor height ledge style straight eights installed. $975 shipped SOLD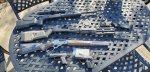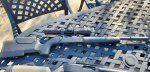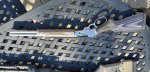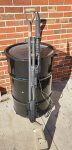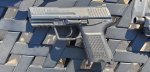 Last edited: