Kahles K525i 5-25x56 - SKMR4 Reticle - CCW - RSW
Kahles model# 10672
This is not the DLR version.
Mounted and used for zeroing and some light practice, appx 100 total rounds. Job switch, moving out of state, etc came up and never ended up getting to really use it. Great scope, but I'm reconfiguring my build for more of a lighter weight hunting set-up rather than long range. The scope is truly in like-new condition, I can't seem to find a mark or blemish anywhere. Was mounted in ARC M-Brace rings. Includes the original box, as well as everything that came with it (scope caps, manual, battery, etc.).
$2850 shipped & insured.
PayPal (F&F/gift) or Venmo only.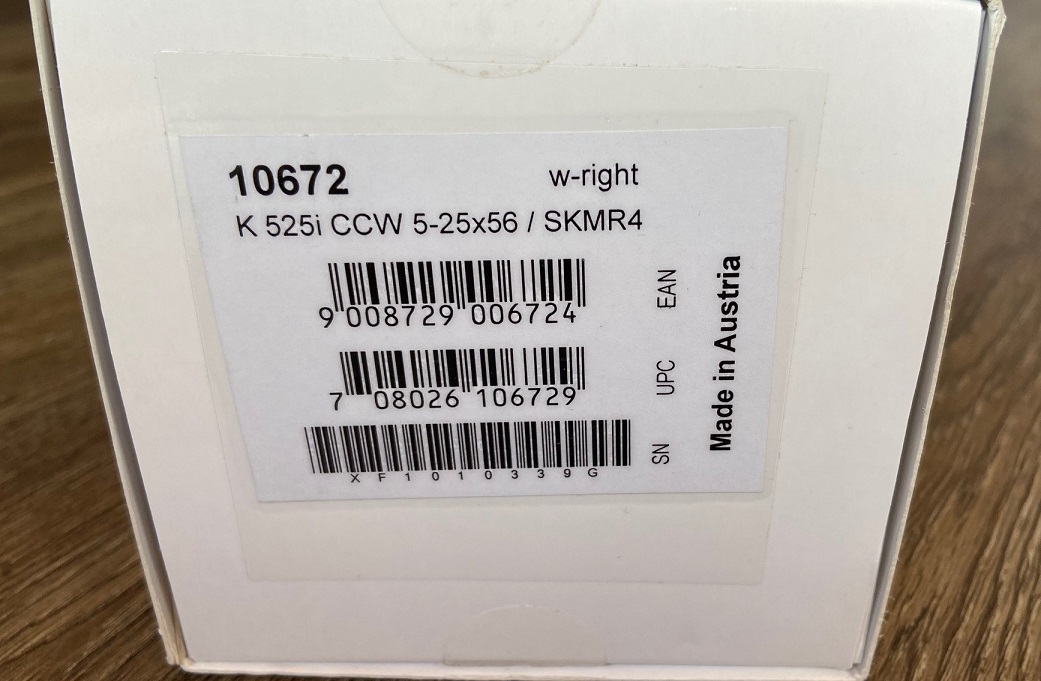 Last edited: