Chlanna Nan Con Thigibh A' So 'S Gheibh Sibh Feòil
Supporter
Full Member
Minuteman
I bought a Tac Ops, and have a 260 barrel for my AIAX, so this beauty is on the block. I bought it as an SPS-V in 308 back in 2008 and had it completely redone by Dave Wells at Wells Custom in Nicholson, PA in 2015.
<750rds on this barrel, <2000 on the action.
Specs:
Remington 700 SPS Varmint Short Action # G6748690:
- McMillan A5 Desert camo with Joe Ducos-installed KMW Loggerhead cheekpiece & McMillan LOP spacers. Bedding by Alex Sitman at Master Class Stocks.
- Anschutz forend rail with Accu-Shot BT28 AFAR Picatinny rail adapter. QD sling points on both sides of forend, bottom & left side of buttstock
- CDI Precision DBM with action feedramp inlet for long bullets
- Action trued, PTG recoil lug.
- Remington 40x trigger
- Bolt handle removed from bolt, re-timed for cam engagement and tig welded to bolt body.
- Badger Ordnance bolt knob
- Bartlein Heavy Palma barrel. Profile muzzle for Ops Inc 3rd Model suppressor, finish length 25" with thread protector (not contoured to barrel)
- Chamber 260 Remington Match. 139 Scenars Base-to-Ogive measures 2.293" in this chamber with OAL at 2.845". Jump them 0.030" and COAL is 2.815".
- Ceracoat all metal (barreled action, scope rail, DBM, Anschutz rail and fasteners) OD Green
-
11/16-24 to 5/8-24 Hughes Precision adapter
- Badger Ordnance 306-06 20moa base
SOLD shipped & insured to your FFL (accepts from individual) in the lower 48.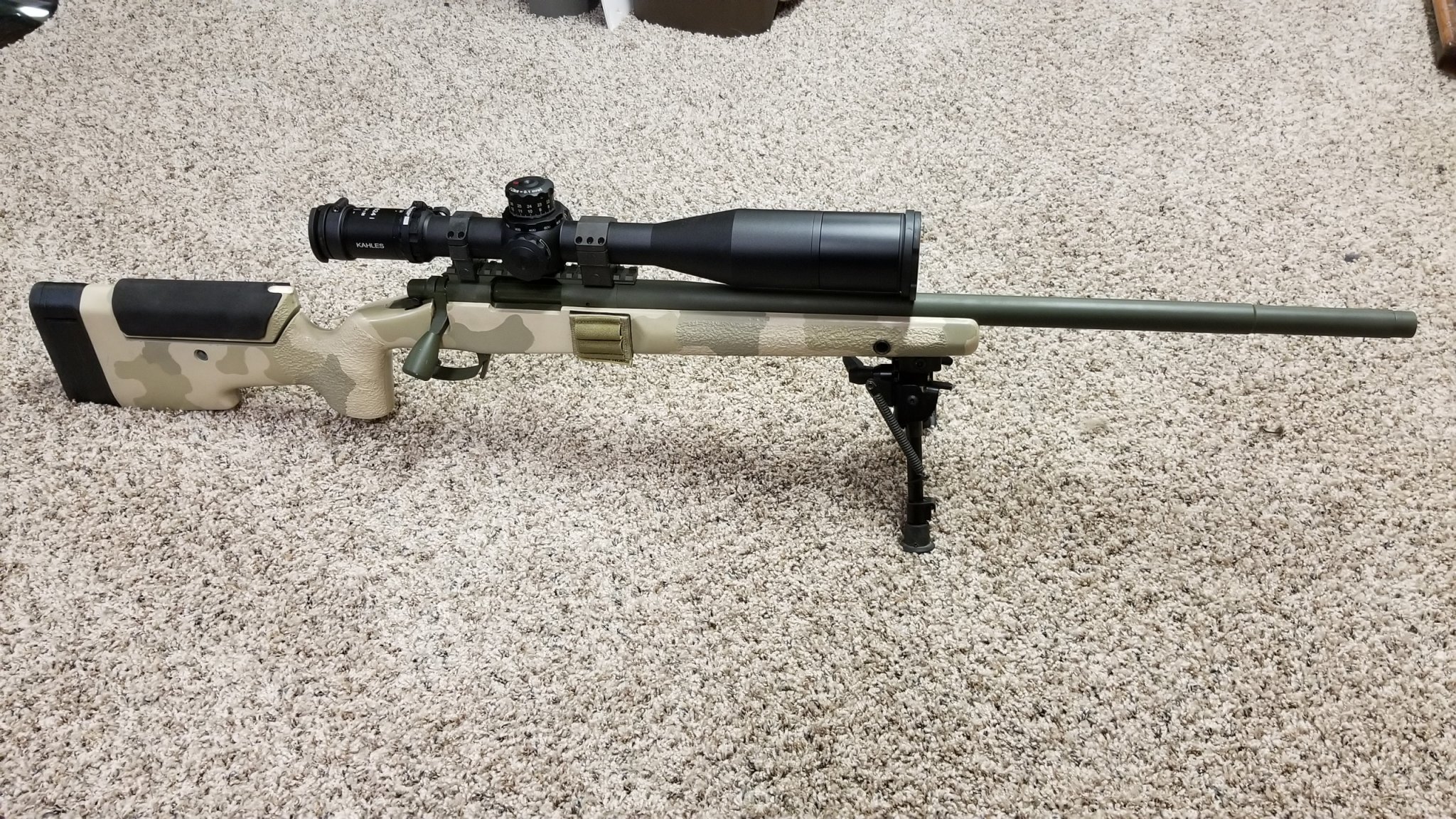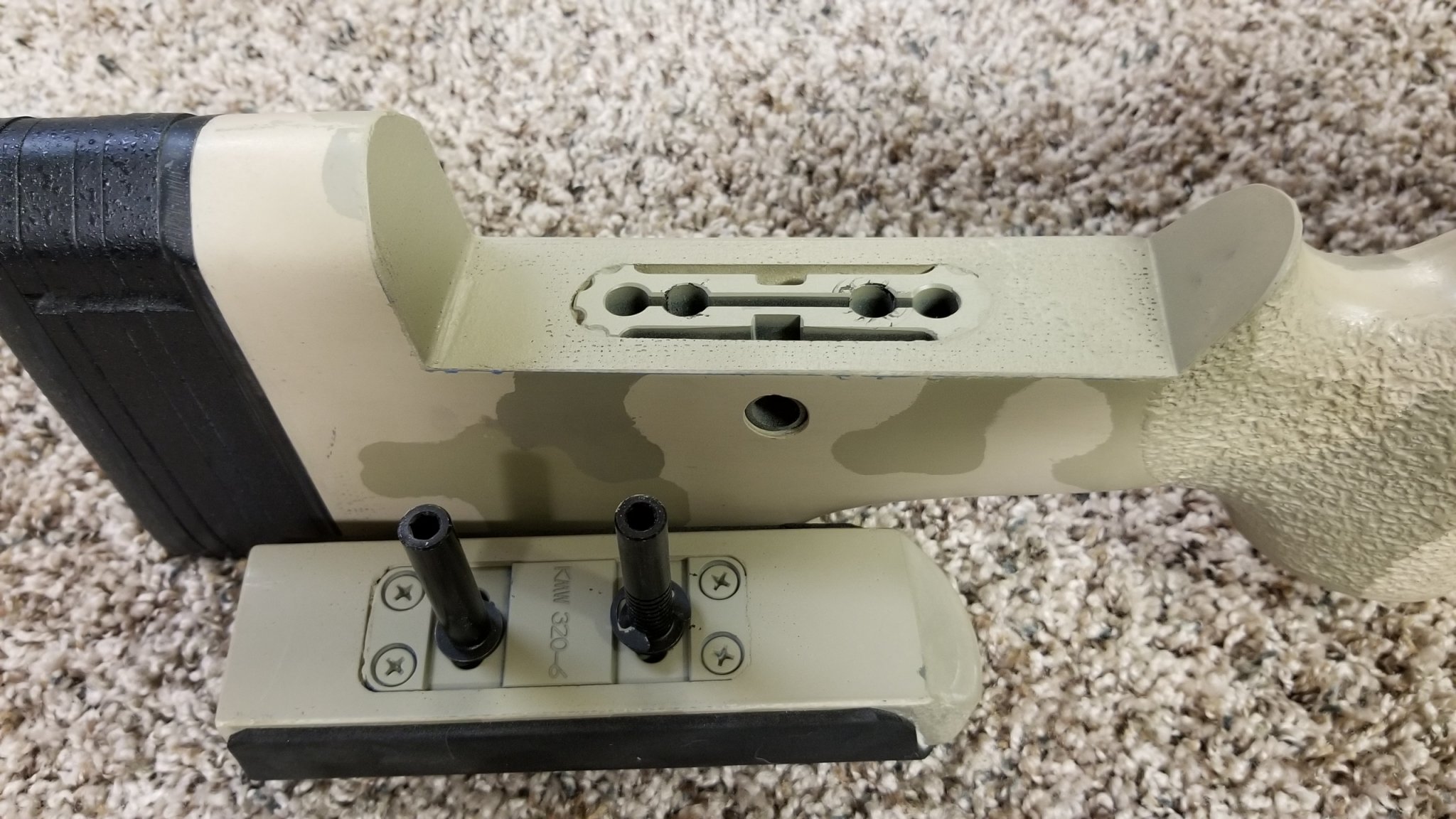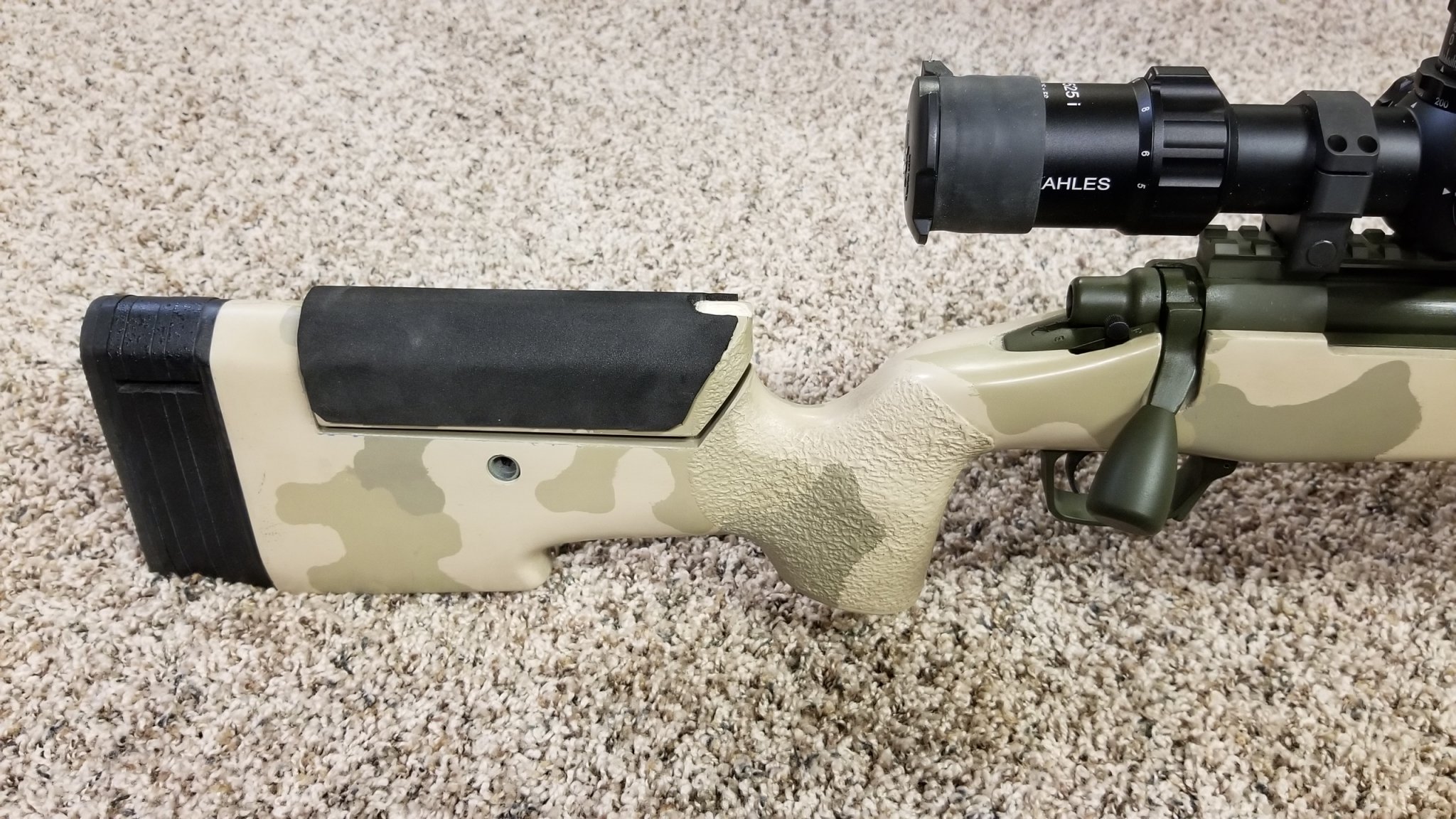 Last edited: