Command Sgt. Major
Full Member
Minuteman
Feb 23, 2010
25,724
89,152
The squirrel in the head thread from a few weeks ago got me back in love with some of my old .22's. And thinking about a "project" I always wanted to undertake with a .22.
Since I was a kid, I saw articles and later some videos of the husband and wife team Ad and "Plinky" Tooperwain. They were exhibition shooters for, among others, Winchester.
I always wanted to find one of his tin Indians. Shot with a Winchester pump or auto at 25 feet in front of a crowd… then the "Indian" was presented to someone in the audience. There is a Topperwain at the Buffalo Bill museum. And the only two I ever saw outside a museum were in a gun club "clubhouse" in Raleigh, NC.
These were shot with iron sights. Seated Offhand. As fast as Tooperwain or his wife could load the rifle. At 25 feet. No dots to shoot at. He just shot the tin with the "pattern" in his head.
Here's a couple of examples.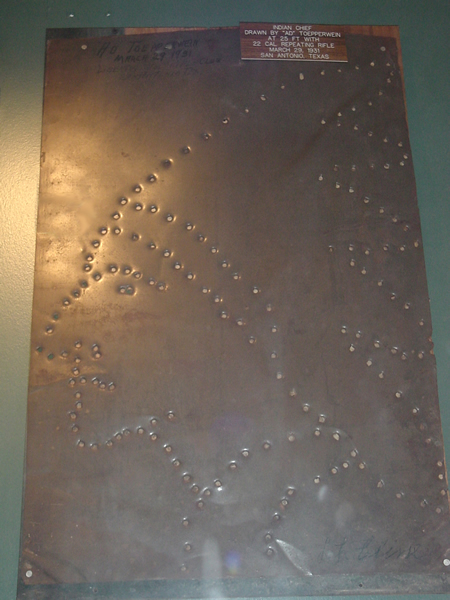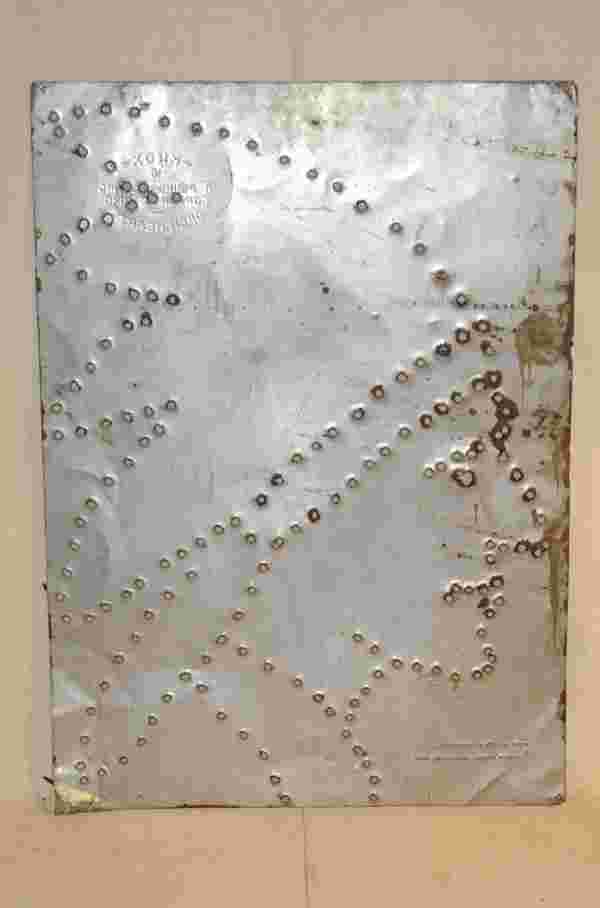 So having given up on owning a real Topperwain (they sell for thousands now), I am going to make my own. And it got me thinking that the world needs more tin Indians not less. And it might make a good Snipers Hide "exercise." Kind of the ultimate rim fire dot drill!
So challenge rules. Really? Rules? Only one. Must shoot at 25 feet or more. Can use a dot template. Can use a scope. Can be as big or small a piece of tin as you like. Can lay paper on the tin with a pattern on it. Can be prone. Can do on indoor range. Can do in .17 or even a center fire if you want. Can use rests, bags, anything.
The only thing that matters is you get a good Indian head that would make Ad Topperwain and his wife "Plinky" proud. Btw, her name is where the term "Plinking came from. She was a trick shooter, too.)
At the end of the challenge… you get a piece of wall art that will make your friends go "wow" and a great sense of satisfaction.
Any takers?
@buffalowinter
??
Cheers, Sirhr
PS. Already plotting my strategy…. Winchester 52 target. Copper sheet with a paper template (though I will practice before using the copper!!!) And lots of time to get it right. Btw, for templates, any local Kinkos or Office Depot can take the above images and blow them up and make several copies cheap.
PPS... if you want to do a different image... that's fair game too! He did Uncle Sam, Custer... others. Use your imagination!
Last edited: