Send it
Supporter
Full Member
Minuteman
Supporter+
My cousin just grabbed this off a proxy bid auction. I can get it for 6 clams. I like it; but don't necessarily need it.
It looks very well put together for being sporterized. Not bubba, someone with a mill. Haven't pulled the stock yet. Haven't shot it yet(this weekend hopefully). Serial puts it at 1944 production I was told, I haven't checked myself.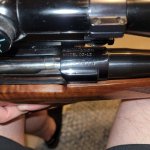 Rifling is strong. Chamber and action are clean, no burrs, scratches. There is one ding on the stock.
It has Jaeger sling swivels, nice leather sling, traditional wood stock, it looks pretty good. Muzzle crown is perfect. There are no markings on the barrel though. 30-06 was the listed caliber, confirmed with 06 ammo.
The scope I've never heard of. "Eagle"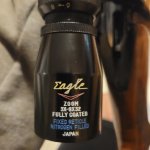 Is that a Kmart special or decent for the time period? The scope will probably be set aside and replaced. Its pretty dim, maybe just dirty. It has a Williams peep sight and a white tipped front blade.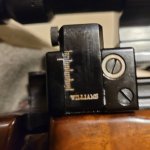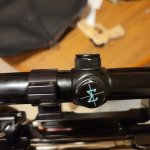 The 1903 Springfield pattern of rifle is foreign to me. I've no experience on them. Just handled a few surplus ones 12 years ago or so. It's not what I want, I'd rather have a mil surplus. Not a sporter. But it seems very well put together.
I suppose it all depends on how it shoots. Main purpose is large game in the Midwest.
What do you guys think if it? I'll post some groupings and how shooting it goes.