Full Member
Full Member
Minuteman
What this thread is:
I figured that it was about time to change the name of this thread since it has really become something of a blog chronicling the reviews I am doing this summer. This is not something I have done in the past but, now that I have started it, I think that it has value as a way to keep me on schedule, keep the companies involved updated, and provide a place for you readers to discuss and comment on things. I'll update the thread from time to time with what is going on a well as eventually link to the completed reviews. You guys can comment, question, or sound off as you like.
Links to my 2018 product reviews
Grayboe Ridgeback composite stock for 700 platform rifles
Kelbly's Atlas tactical custom rifle including sub sections for:
- Krieger Barrels
- Kelbly's Atlas Tactical action
- Lapua, Copper Creek, Desert Tech, Hornady match, and Federal Gold Medal loaded ammo
Mesa Precision Arms Crux Ti custom rifle including sub sections for:
- McMillan Composite Stocks
- Titanium vs. Steel in Actions
- Mesa Precision Arms Crux Ti Action
- TriggerTech Triggers including Diamond and Primary
- Proof Carbon wrapped barrels
- Federal Gold Medal, Desert Tech, Copper Creek, and Hornady match loaded ammo
Bix'n Andy TacSport and TacSport Pro 700 compatible triggers
Sightron SIIISS624x50LRFFP/MH sub $1k ffp long range scope
Athlon Ares BTR 4.5-27x50mm sub $1k ffp long range scope
Athlon Midas TAC 6-24x50mm sub $1k ffp long range scope
Sub $1k long range optics reviews:
I should also start with how the reviews happening this year got started. Although I did not go to Shot Show this year I still get all the press releases and such sent my way. This year I noticed both a lot of sub $1,000 ffp mil/mil scopes released and a price drop that put one that was previously well above that point below it. This all made me very interested in just what sort of scope you could now get at for this cost. $1,000 is a lot of money in most folks budgets but has not been a lot for a full featured precision rifle scope in the past. There have certainly been quality optics below that cost there just has not been much with the features necessary for the sort of long range shooting done on the PRS. I was curious if it could be done. I put some feelers out and Sightron as well as the guys from Athlon were interested. I also had the new Nikon Black on my list as well as something from Optisan and Hawke. I will put this stuff together at the end of the year but optics companies are (or ought to be) famously slow getting all their ducks lined up and so these reviews sort of got jumped in line when Grayboe called me up and asked me to write a review of their, at that time not yet released, Ridgeback stock.
Grayboe stock and the rifles that sprouted from it:
The Grayboe project was of interest to me for a variety of reasons. I had heard good things about the Grayboe project and was aware of it's lineage from Ryan McMillan. I have been in touch off and on for a number of years with McMillan and have a lot of respect for both the people and the product. They have always been very knowledgeable and helpful and have further shown a propensity for involvement in what you might call the experimental edge of competitive shooting sports. Grayboe is not part of the McMillan company but the lineage was admittedly a big part of why it interested me because cultures are memes that travel with people and cultures are what produces results. The stock also seemed like it might be an opportunity to step out from just dealing with optics to other aspects of shooting. I did not suspect it at the time but the Grayboe project proved to have other things attached to it. I had the option of putting my .308 5R in the stock for the review but thought that if I was going to go to all the work of bedding something in it for the review it might be a good opportunity to do that Kelbly custom rifle review I have been wanting to do for 8 years. I called them up and they were interested. I also called up Mesa Precision Arms, the company who was supplying the DBM bottom metal that Grayboe was using in order to get some bottom metal. They agreed to send me some bottom metal and also suggested a rife review of a lightweight rifle aimed at the hunting market called the Crux that they were doing with their soon to be released Titanium action. I looked them up they seemed to know what they are doing so I agreed. So one stock review had now grown into a stock and two rifles.
What reviewing a custom rifle really means:
Reviews of custom rifles are not like any other kinds of reviews though because what you are actually reviewing is not a single product but really an assemblage of products put together by the smith and then tested with a whole other assemblage of products. Triggers, stocks, barrels, ammunition, etc. are generally not made by the same company as the rifle. That is a lot of stuff and still leaves out the testing equipment. In choosing these components I seek to pick stuff that works well together, makes a rational and cohesive build, and is familiar to the smiths involved so that it is representative of what they are best at building. This is important, because there is not real way to separate one element for the system from the others in a way that isolates variables. It also means that there is exponentially more coordination necessary between all the parties involved.
Speaking of builds here are the build sheets:
Kelbly Rifle:
Caliber: .223 Rem
Action: Kelbly Atlas Tactical
Barrel: Krieger 1/7 twist 20" Sendero profile threaded 5/8x24 and capped
Stock: Grayboe Ridgeback bedded by me
Trigger: Prototype Bix'N Andy TacSport Pro (goes down to 4oz)
Bottom metal: Mesa Precision Arms DBM
Ammunition:
Lapua GB544 69gr Scenar L
Desert Tech Precision Varmint 55gr Hdy V-max
2x Copper creek load development pack stage 1 77gr Berger OTM
Mesa Precision Arms Rifle:
Caliber: 6.5 Creedmoor
Action: MPA Titanium
Barrel: Proof 24" carbon wrapped. Proof Sendero contour (not the same, much thicker) threaded 5/8x24 and capped
Stock: McMillan Adj. Game Warden Carbon Edge Woodland Carbon Ambush
Trigger: Trigger Tech
Bottom metal: Mesa Precision Arms DBM
Ammuntion:
Lapua (their 6.5CM if it is far enough in development at that time)
Desert Tech DTM-65CM -140GR Premium match
2x Copper creek load development pack stage 1 140gr Hornady ELD-M
Original first blog post:
Today I got one of the new Grayboe Ridgeback stocks in for a review this year and I figured that I would share a few picks, dimensions, and generally what I plan to do. I'll even try to be brief though it may just kill me to do so.
Grayboe is, as most probably know, the company started by Ryan McMillan, son of McMillan CEO Kelly. The idea was to make a stock that did not require the 8 skilled man hours of labor of a hand lay up fiberglass composite stock method that McMillan stocks use but still use epoxy and fiberglass (rather than injection molded plastic) as the materials. The Grayboe company shared the McMillan location for a while and there was some confusion about it being a part of McMillan. Ryan and Kelly really have only themselves to blame for this as they did a lot of interviews about it together and blurred the lines a good bit in the beginning. I expect it is a tricky thing to both try to get a little piece of the name recognition of the established industry leader who you worked for many years and also differentiate yourself as an entirely independent entity. Anyhow, Grayboe now has it's own facility though I do not think that the confusion has been totally abated or maybe ever will be. Grayboe is not part of McMillan. That probably didn't help but I tried.
Grayboe is a little sparse on the tech specs on the site so I will drop some measurements I did here and many more with he real review (which will be a shiny front page thing).
Some tech specs I measured:
Weight: 58.3oz (3.64lbs) This is basically exactly what a McMillan A5 adjustable fiberglass stock averages
recoil lug slot thickness: .3565"
recoil lug slot depth: .5455"
recoil lug slot width: 1.34"
barrel channel width at stock front end: 1.034"
Width of forend: 2.524"
Inlet: M5, Grayboe sells a Mesa Precision arms one but you can use any. DBM is not included with stock.
It has a bubble level in the stock
LOP (with included parts and stock rem trigger): 12.5" - 13.885" with 5x .277" spacers for adjustment
I have not totally decided all of what I am going to do with the review but I do know a few things. I am going to either use my Remington 5R barreled action or drop a new custom build I have been kicking around doing in it. I will start out just using the stock inletted as is but I may eventually bed it. Both of these options seem quite popular with users as Grayboe stocks are low enough in cost to appeal as a drop in option but also look to be high enough quality to warrant the full bedding treatment. Grayboe molds Aluminum pillars into the stock so these things are pretty darn easy to bed. I am told that these stocks are very easy to cut and machine so I will certainly test that at least with a detachable molded palm rest and perhaps with bedding as well. We will see where it goes. for now I can tell you that the unique cheek piece design is totally solid (it actually looks like they added a guide rod over early prototypes) and that it comes with a nicer than expected recoil pad.
Anyhow, I wanted to get a little info out there before I wrote up the whole review since I expect that will be a good while in the making.
Here are the pics:
Unboxing
What's included

Action inletting overview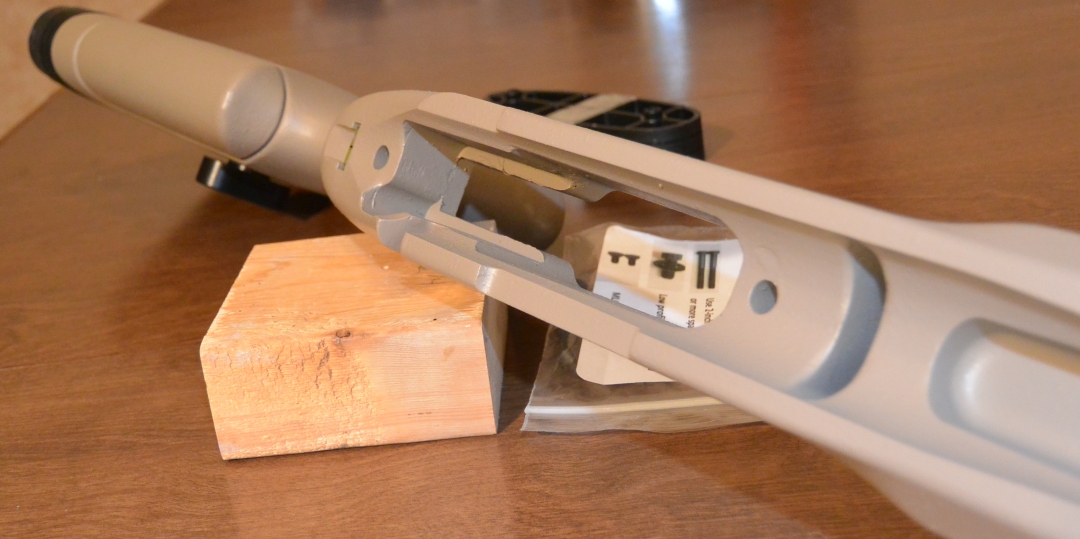 Action inletting detail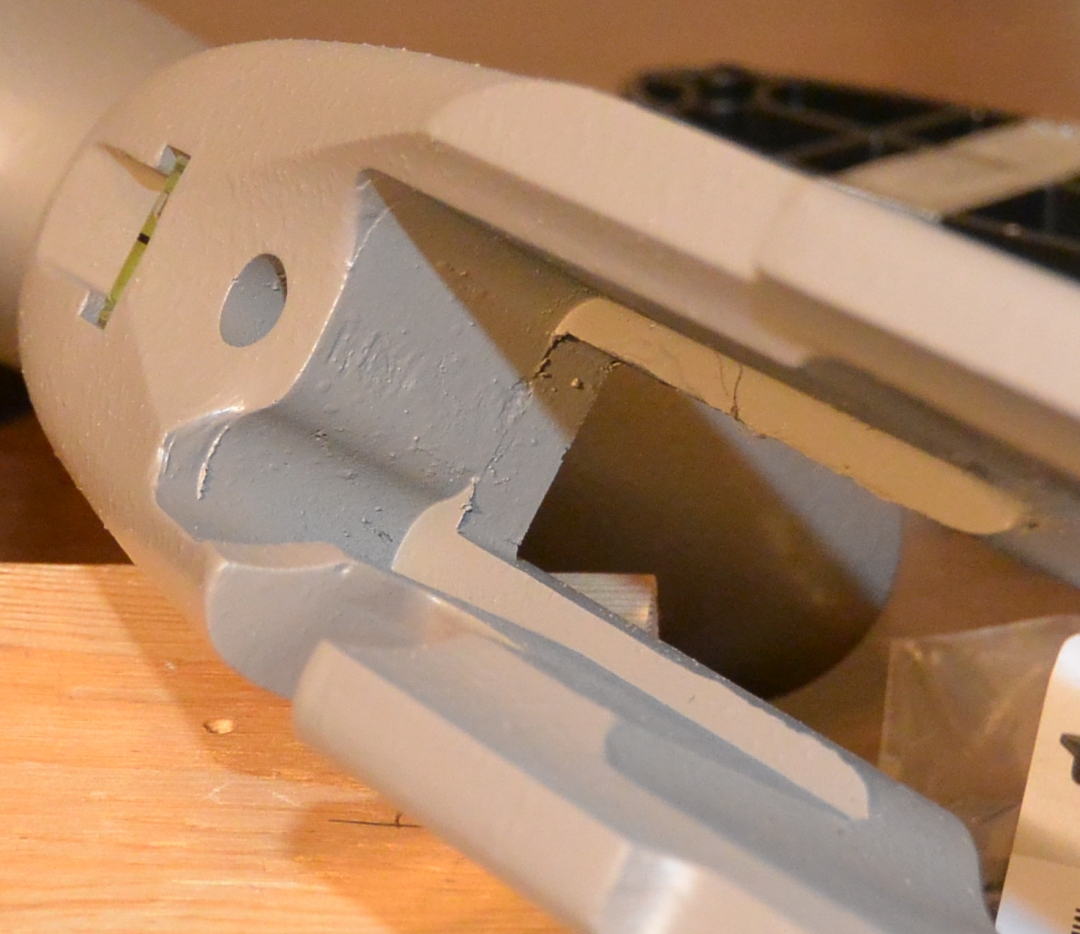 Cheek piece detail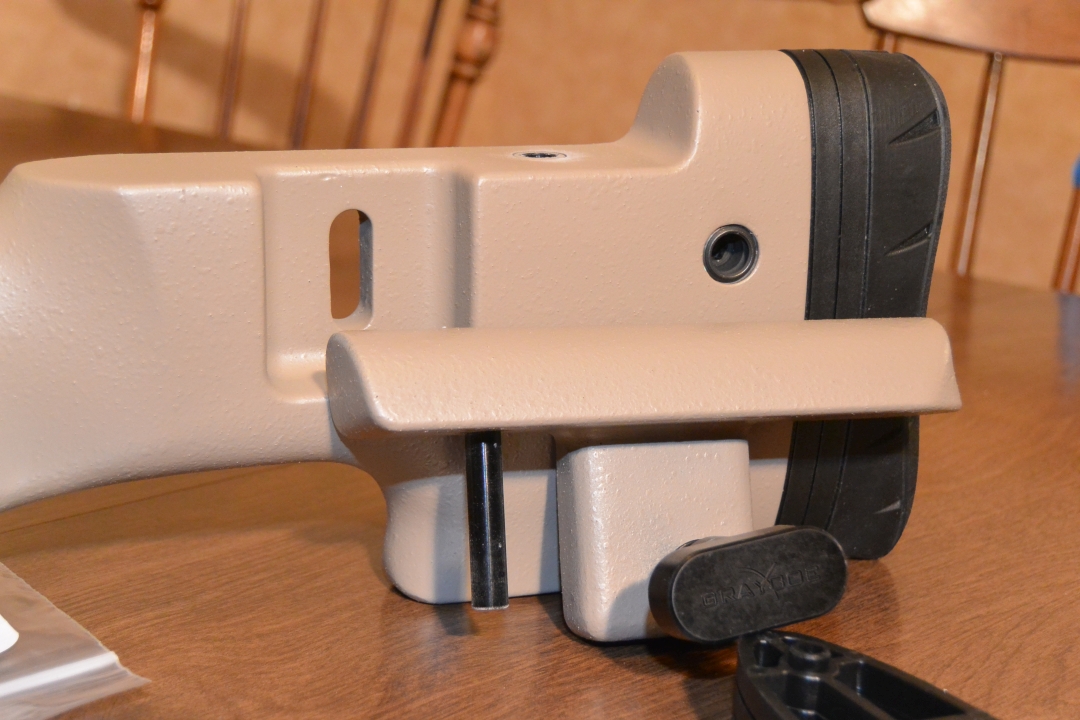 There are aluminum pillars molded in.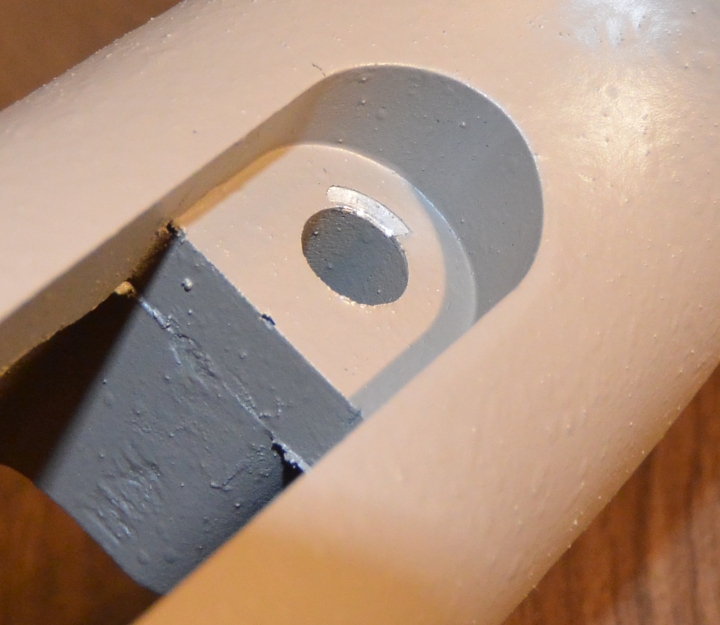 Last edited: