Supporter
Supporter
Hessian
PX Member
Minuteman
So I got a wild hair and decided to put together a 224 valkyrie for some of my local matches since a couple of them only go to 900 yards. Managed to snag a unfired krieger barrel off a fellow hider. This is my first real high quality barrel so I wanted to see if I felt the squeeze was worth the juice. So far I can say I'm very pleased.
Rifle specs:
Stock: manners tcs
Action: Bighorn Origin sa
Trigger: Elftman
Barrel: Krieger rem varmit 24" 1:6.5 chambered by The Dresden Gun Co
Rings: ARC M10
Scope: Kahles k624i skmr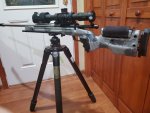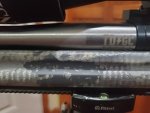 I took her out for her maiden voyage this balmy 50° November North Dakota day and she performed beyond my expectations. I managed to snag several boxes of 90gr smk from my local dealer while I wait for my dies to show up.
First 5 rounds down the barrel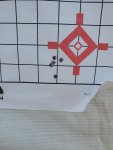 Rounds 11-15. First round high on a fresh patched barrel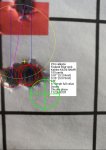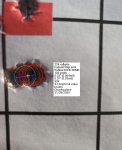 Rounds 16-20 she really started to tighten up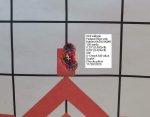 All in all I think she shows some great potential if the guy behind the gun keeps his shit together.
I have some 88eldms ready to be loaded up. Any load suggestions are more than welcome since this is my first go round with this caliber and I understand it can be a bit finiky.